Ketogenic eating has helped many people reach their goal weight and maintain it. It gives them the energy they need to get through their day or a tough workout that challenges their body. It also lets them indulge in delicious food they love so they're able to stick to this diet while others have failed because they lost interest or didn't enjoy what they were eating. While some restaurants like Buffalo Wild Wings have a lot of keto-friendly options on the menu, sometimes you want to indulge in a recipe in the comfort of your own home. If this is the case, give this low carb Portobello Mushroom Chicken with Cream Cheese a go.
Keto eating has steadily increased in popularity because of how people feel when following this dietary regimen. They claim to feel great, have clearer skin, fewer allergies, and increased energy. Most lose a significant amount of weight if they need to do so but it's also possible for someone who's at a healthy weight to eat keto and maintain their weight.
The great thing about this Portobello Mushroom Chicken with Cream Cheese recipe is it doesn't "seem keto." Nobody in your family will complain about eating diet food and chances are they'll ask for this dish again and again. If they are craving a few non-keto carbs to go with it, you can serve it over rice or pasta.
This keto mushroom chicken recipe is easy to make and indulgently delicious while still allowing you to stick to your eating plan. It features nutrient-rich mushrooms, lean chicken, and savory cream cheese. It pairs well with veggie sides or you can swap out the mushrooms for broccoli or zucchini.
Keto Portobello Mushroom Chicken with Cream Cheese
There's a lot of flexibility in this recipe so you can use less chicken and more mushrooms or less chicken and add other veggies. Try adding spinach, bell peppers, swap in chicken thighs, or add some gluten free noodles. Some people like to make this recipe following the directions exactly the first time and then mixing it up to satisfy their unique tastes when they make it again. Try it a few different ways and have fun with it. You might find you get two or three different dinner low carb recipes just by varying the ingredients slightly.
Ingredients
8 chicken tenderloins or 4 chicken breasts can cut into strips
2 Tbs. avocado or olive oil
1/2 pack of ranch seasoning mix
1 package of chopped baby Portobello mushrooms
Chicken broth, enough to cover the mushrooms in a shallow pot and then two additional cups to replenish if it evaporates
8 oz. cream cheese (full fat) divided into squares
Directions
1. Drizzle oil into a large pot and heat on medium heat.
2. Place chicken in the pan and sprinkle with a portion of the ranch dressing packet on each side.
3. Fry chicken for approximately three to five minutes per side or until golden brown and cooked.
4. While chicken cooks, simmer mushrooms in chicken broth over medium heat until done. If broth evaporates while simmering, add more.
5. Once mushrooms have cooked, turn heat to low and add cream cheese to the pan. Use a whisk to blend until melted and smooth. You should have a creamy mushroom sauce. You can add a bit of coconut milk or cream if thinning is needed.
6. Pour sauce over chicken and serve.
Benefits of Keto Eating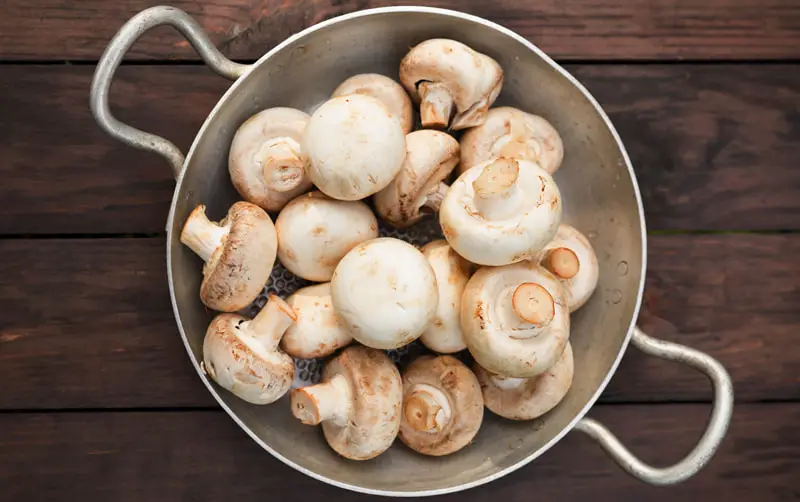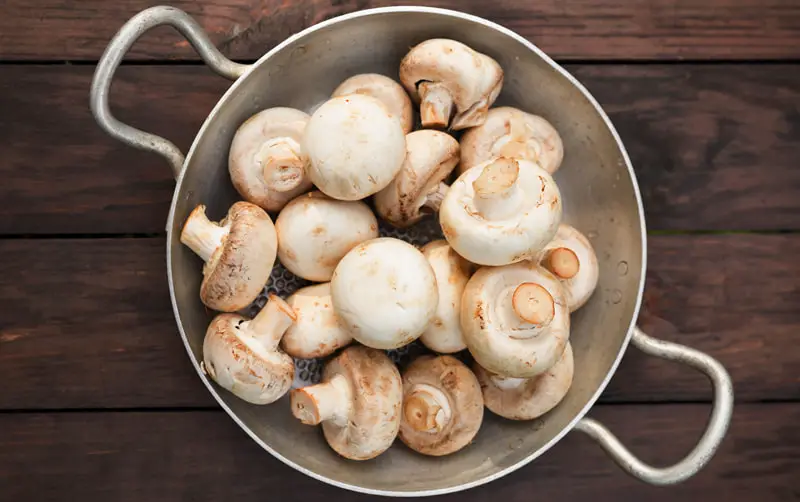 Source: canva.com
The Keto or Ketogenic diet is relatively new on the diet scene but people have actually been eating this way for years. It's a variation on low-carb eating that works for many people because they do not feel deprived. They are eating enough food to keep them full and get to indulge in many of their favorite dishes. Because the diet limits sugar, gluten, and other foods that trigger allergies for some people, those following a keto diet report that they feel better.
Keto eating means low-carb, high fat, and moderate protein intake. Proponents of this way of eating claim "the magic" is in the role of fat in healthy metabolism. Fat is used in every metabolic process. All of the cells of your body are little bubbles of fat. Done properly, keto feels like a magic pill for many.
Some of the benefits advocates of keto eating claim the diet offers include:
Higher energy levels
Improved sleep duration and sleep quality
Steady, maintainable weight loss
Hormone balance
Gut healing
Menstrual cycle regulation
Mood regulation/improvement
Ends cravings
Prevents allergies triggered by food
Includes delicious food options
Risks of Keto Eating
Of course, keto, like all diets and methods of eating, isn't without its detractors. Some people don't like it and others claim it is downright unhealthy.
Some of the most common criticisms of the keto diet include:
Increased hunger
Bad breath
Dehydration
Digestive issues
Micronutrient deficiencies
Rebounding to old eating habits
One of the biggest complaints about keto eating, even from those who are happy with the diet but admit there are pitfalls, is "keto breath." Many people who begin eating keto experience a phase where their breath smells excessively fruity. This is because their body is adjusting to this way of eating and a process known as ketosis is occurring. If you are dedicated to keto eating, know that this phase will pass and in the meantime, consider an extra minty peppermint flavored toothpaste.
Is Keto Eating Right for You?
The only way to determine if a keto eating plan is right for you is to discuss the issue with your doctor. There is a chance you'll find that incorporating keto dishes such as the Portobello mushroom chicken with cream cheese recipe listed above into your diet without going full keto will suit you just fine.
Going partially keto doesn't allow your body to fully adjust to keto eating but it will reduce your overall carb intake if you were eating carbs with every meal. For some, this change is enough to help them with weight loss and allow them to experience the other benefits associated with a keto diet plan.
There are plenty of great options for keto dieters at home and in restaurants across the country if you are willing to be flexible and try new foods.
Source of Featured Image: canva.com