You have landed on the best page for the latest Applebee's menu prices. Applebee's Neighborhood Grill & Bar is a casual dining restaurant chain serving classic dishes such as burgers, ribs, sandwiches, chicken, fish, salads and pasta.  Kids are also welcome at Applebee's with their own special menu.  Kid-friendly menu items like corn dog's, mini-hamburgers and the ever popular macaroni and cheese are featured.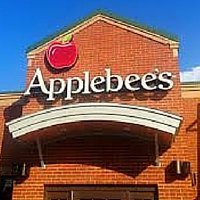 Aside from a large number of tasty and predictably prepared menu selections, Applebee's satisfies diners with relatively affordable pricing.  If that weren't enough, frequent promotions such as the 2 for $20 deal ensure that it will be a popular stop on date night or gathering place for friends.   
Table of Contents
Applebee's Menu Prices
Food
Cal
Price

Appetizers For All

Build Your Sampler – Choose 2
2140-2160
$9.25
Build Your Sampler – Choose 3
$12.25
Chicken Quesadilla
1330
$9.99
Chicken Wonton Tacos
480
$8.39
Double Crunch Bone-in Wings
450
$10.99
Boneless Wings
1120-1150
$9.99
The Classic Combo
900
$13.99
Steak Quesadilla
1050
$10.49
Brew Pub Pretzels & Beer Cheese Dip
1160
$7.69
Mozzarella Sticks
780
$8.29
Spinach & Artichoke Dip
1290
$8.99
Sriracha Shrimp
1690
$8.69
Salsa Verde Beef Nachos
50
$10.29
Chips & Salsa
1320-1380
$3.99

From the Grill

8 oz. Top Sirloin
330
$15.99
6 oz. Top Sirloin
560
$13.49
Cedar Salmon with Maple Mustard Glaze
$15.79
Grilled Chicken Breast
130
$11.49
Double-Glazed Baby Back Ribs
45
$19.79
Half Rack Double-Glazed Baby Back Ribs
230
$15.49
Shrimp
'N Parmesan Sirloin
1490-1530
$18.99
Bourbon Street Steak
1000-1020
$15.99
Riblet Platter
1430-1500
$12.59
Riblet Basket
1740-1870
$10.59

Chicken

Bourbon Street Chicken & Shrimp
620
$14.79
Caprese Mozzarella Chicken
730
$11.99
Fiesta Lime Chicken
630
$12.99
Chicken Tenders Platter
$12.49
Chicken Tenders Basket
$10.59
Cedar Grilled Lemon Chicken
$11.99
Grilled Chicken Breast
$11.49

Handcrafted Burgers

Caprese Mozzarella Burger
$7.99
Whiskey Bacon Burger
$7.99
Brunch Burger
1030
$7.99
The American Standard Burger
1190
$7.99
Triple Bacon Burger
1100
$7.99
Classic Burger
1030
$7.99
Quesadilla Burger
1330
$10.29

Lighter Fare

Pepper Crusted Salmon with Whole Grains
530
$13.49
Thai Shrimp Salad
380
$12.49
Shrimp Wonton Stir-Fry
450
$11.79
Cedar Grilled Lemon Chicken
520
$11.99

Pasta, Seafood, & More

Firecracker Shrimp Pasta
$13.49
Spinach & Artichoke Chicken Pasta
1010
$12.99
Four Cheese Mac & Cheese with Honey Pepper Chicken Tenders
1010
$13.49
Double Crunch Shrimp
1200
$14.99
Hand-Battered Fish & Chips
1510-1970
$14.29
Sirloin Stir-Fry
1830
$12.79
Three Cheese Chicken Pasta
$12.99
Shrimp Wonton Stir-Fry
$11.79
Cedar Salmon with Maple Mustard Glaze
$15.79

Delectable Desserts

Brownie Bites
1670
$2.49
Blue Ribbon Brownie
390-480
$6.49
Triple Chocolate Meltdown
990
$6.99
Hot Fudge Sundae Dessert Shooter
840
$3.49
Butter Pecan Blondie
$6.79

Fresh Salads

Crispy Chicken Tender Salad
900
$10.59
Southwestern Steak Salad
800
$11.49
Southwestern Chicken Salad
1160
$11.49
Thai Shrimp Salad
$12.49
Oriental Chicken Salad
$11.99
Oriental Grilled Chicken Salad
$11.99
Grilled Chicken Caesar Salad
$11.99

Sandwiches and More

Fire Roasted Chicken Salad Wrap
$10.29
BBQ Brisket Tacos
970
$10.79
Clubhouse Grille
560
$11.49
Chicken Fajita Rollup
1060
$10.79
Bacon Cheddar Grilled Chicken Sandwich
510
$10.39

Extras

Side Garlic Mashed Potatoes
$2.49
Side Maple Pecan Mashed Sweet Potatoes
$2.99
Side Four Cheese Mac & Cheese
$2.99
Side Garlicky Green Beans
$2.49
Side Steamed Broccoli
$2.49
Side Fire-Grilled Veggies
$2.99
Side Grilled Shrimp Skewer
$4.99

Lunch Combos (Monday thru Friday until 3pm)

Classic For $6.99

Soups – Tomato Basil, Soup of the Day
Salads – House (contains bacon) ,Caesar, Spinach (contains bacon)
Sandwiches – Classic Turkey Breast, American BLT, Chicken Fajita Rollup
Entrees – Honey Pepper Chicken Tenders, Three-Cheese Chicken Penne

Signature For $7.99

Soups – Tomato Basil, Soup of the Day
Salads – Thai Shrimp (contains peanut sauce), Fiesta Chicken Chopped, Grilled Chicken Caesar, Oriental Chicken
Sandwiches – Clubhouse Grille, Artisan Grilled Chicken Ciabatta
Entrees – Shrimp Scampi Linguine, 4-Cheese Mac & Cheese with Honey Pepper Chicken Tenders

Kid's Menu

Mini Hamburger
$4.99
Mini Cheeseburger
$4.99
Two Mini Hamburgers
$5.99
Two Mini Cheeseburgers
$5.99
Grilled Cheese
$4.99
Chicken Tenders
$4.99
Corn Dog
$4.99
Fried Shrimp
$5.99
Chicken Mac & Cheese
$5.99
Macaroni & Cheese
$4.99
4 oz. USDA Choice Top Sirloin
$5.99
Additional Information about Applebee's
Great food is not the only thing on the menu. Each Applebee's location has a full-service bar offering handcrafted drinks such as margaritas, sangria, and specialty cocktails. Ice cold beer and wine is also available.  For more information on the awesome selection of drinks check out our Applebees drink menu.  
What's New at Applebee's
The answer is everything…All the time!  Honestly, though the Applebee's menu changes regularly.  In fact, there's a rumor that there are twenty-seven different variations of the Applebee's menu!  From new entrees, new appetizers, new snacks, and new drinks. The latest change was just instituted only a month ago and features a tater-tot mashed potato combination as a side item which is pretty spectacular.  Check out this take on the latest menu updates. 
Applebee's Nutrition & Allergen Guide 
Our visitors want information in order to make proper dining selections.  Thankfully, Applebee's is committed to offering guests a complete and accurate nutritional guide of their menu items. To achieve that, Applebee's offers an allergen guide, on their website, that lists 8 common allergens plus gluten and MSG that may be present in their dishes. Be sure to check out these guides before your next visit to Applebee's.  You can view the guide via the link at the bottom of this page. 
For those guests looking for food choices with reduced calories, Applebee's has the answer. Ask for the Lighter Fare menu and you can choose from select dishes that offer smaller portions and fewer calories.
The Inside Scoop Directly from Applebee's
Want to be the first to learn about the latest at Applebee's? Go online and sign-up for the Applebee's e-club and start receiving special offers and pricing promotions and the latest news. Membership is free but the benefits are worth it.
 Applebee's Carside To Go 
Take-out ordering just got better thanks to Applebee's Carside to Go!  It's simple, once you've selected your favorite location and pick-up time, using our menu above, just call in your order or place it online.  Head over to your Applebee's location they'll bring your order to your car as soon as it's ready!
Applebee's Careers 
If you are a regular guest at Applebee's, why not work there and become an important member of the neighborhood. If you are great with people and like working in a fast-paced environment, head over to the Career page on the Applebee's website and explore the current openings and fill out an online application.
Applebee's Neighborhood Responsibility
Applebee's believes in being a good corporate neighbor. That includes making a positive impact in all they do. From minimizing the environmental impact each location has, implementing recycling & energy consumption programs, to supporting and engaging in community-driven programs.
For more information about Applebees, visit their official website.
Applebee's Frequently Asked Questions
Who started Applebee's?
In November 1980, Bill and TJ Palmer opened their first restaurant called T.J. Applebee's Rx for Edibles & Elixirs in Decatur, Georgia. A couple of years later, they opened a second location.
Who owns Applebee's Restaurants?
Applebee's Neighborhood Grill & Bar is a wholly owned subsidiary of DineEquity. DineEquity is a publicly traded company headquartered in Glendale, California. DineEquity is also the parent company of IHOP.
How many Applebee's Restaurants are there?
There are over 2000 Applebee's locations in North America, South America, Europe, Asia, & Africa.
Where can you buy Applebee's Gift Cards?
Applebee's gift cards are a great way to say you know deliciousness. You can buy a traditional gift card at your favorite location or you can order a gift card online. Online orders will be sent via postal service to the recipient. Need a last minute gift? Order a digital gift card and it will be delivered to the recipient's email inbox instantly.
What time does Applebee's open?
Applebee's hours are 11:00 am -12:00 am. Be sure to check your favorite location for their exact operating hours.
When does Happy Hour begin at Applebee's
Applebee's Happy Hour is from 3:00pm-6:00 pm and after 9:00 pm.
See Related Blog Posts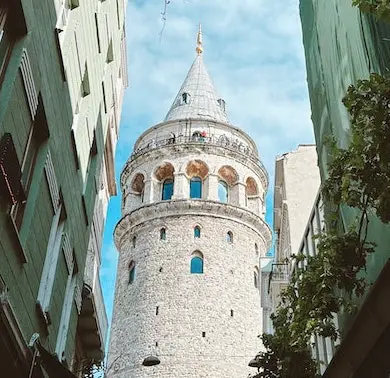 The American Outlook: Savouring Scenery and Cuisine Sierra Mar, Big Sur, California One of North America's stunning eateries, Sierra Mar is truly a gem. Perched …
Read More