You have found the best page for the latest Chili's menu prices! Chili's Grill & Bar is a casual dining restaurant known for its lively and energetic atmosphere. Chili's offers American comfort food classics plus Tex-Mex favorites. Popular food items include craft burgers, fajitas, and baby back ribs. You can also order pasta, steaks, salads, and chicken dishes. For those that are calorie conscious, Chili's has a menu with select dishes that have less than 600 calories each.
The Chili's famous full-service bar serves their signature margaritas and other well-known cocktails. Although not an ideal eating spot for kids, Chili's does offer a full kids menu to choose from.
Below are the latest Chili's menu prices.
Food
CAL
Price

Appetizers

Triple Dipper ™
$13.49
Honey-Chipotle Crispers® & Waffles Appetizers
$8.49
Loaded Boneless Wings
$11.29
Boneless Wings
$10.99
Bone-in Wings
$10.99
Smoked Wings
$10.99
Southwestern Eggrolls
$10.99
California Grilled Chicken Flatbread
$11.99
Margherita Flatbread
$9.99
Classic Nachos with Chicken
$11.99
Classic Nachos with Beef
$11.99
Classic Nachos
$9.99
Texas Cheese Fries - Full Order
$9.49
Texas Cheese Fries - Half Order
$4.49
White Spinach Queso
$8.49
Skillet Queso
$7.49
Crispy Cheddar Bites
$7.49
Fresh Guacamole
$7.49
Fried Pickles
$7.49
Chips & Salsa
$5.29
Spiced Panko Onion Rings
$7.49

Handcrafted Sandwiches

California Turkey Club
1520
$9.99
Buffalo Chicken Ranch Sandwich
1230
$9.99
Bacon Avocado Grilled Chicken Sandwich
1580
$10.99

Big Mouth Burgers®

Southern Smokehouse Burger
1550
$11.29
Big Mouth® Bites
780
$9.99
Oldtimer® With Cheese
1180
$9.49
Oldtimer®
1490
$8.99
Classic Bacon Burger
1350
$9.99
Guacamole Burger
1300
$10.49
Ultimate Bacon Burger
$11.29
Sunrise Burger
$11.49

Ribs & Steaks

Original Full Order Ribs
1690
$20.49
Original Half Order Ribs
850
$13.49
Mix & Match Ribs
940
$20.49
House BBQ Full Order Ribs
$20.49
House BBQ Half Order Ribs
300
$13.49
Texas Dry Rub Full Order Ribs
440
$20.49
Texas Dry Rub Half Order Ribs
1280
$13.49
Honey-Chipotle Full Order Ribs
$20.49
Honey-Chipotle Half Order Ribs
$13.49
6 oz. Classic Sirloin with Grilled Avocado
$12.29
Classic Ribeye
$17.99
Classic Sirloin - 10 oz.
$16.99
Classic Sirloin - 6 oz.
$11.99

Dinner for 2 for $22.00

1. Share An Appetizer

2. Select Two Full-Size Entrees

Tacos & Quesadillas

Ranchero Chicken Tacos
$10.99
Chicken Bacon Ranch Quesadillas
360
$11.49
Beef Bacon Ranch Quesadillas
290
$11.49

Chicken Crispers®

Crispy Buffalo Bleu Crispers®
690
$11.59
Honey-Chipotle Crispers® & Waffles
260
$12.29
Crispy Fiery Pepper Crispers®
290
$11.39
Original Chicken Crispers®
300
$11.39
Crispy Chicken Crispers®
150
$11.39
Crispy Honey-Chipotle Chicken Crispers®
220
$11.39

Fajitas

Mix & Match Fajitas
$16.49
Mix & Match Fajita Trio
820
$17.99
Chicken Fajita
810
$14.49
Steak Fajitas
990
$16.49
Shrimp Fajitas
810
$16.49
Black Bean & Veggie Fajitas
$14.49

Salads, Soups,
& Chili

Santa Fe Crispers® Salad
1160
$11.29
Santa Fe Chicken Salad
1180
$11.29
Quesadilla Explosion Salad
1040
$11.29
Boneless Buffalo Chicken Salad
300
$11.29
Grilled Chicken Salad
$11.29
Caribbean Salad with Seared Shrimp
740
$12.29
Caribbean Salad with Grilled Chicken
820
$11.29
House Salad
880
$4.99
Fresco Salad
940
$4.99
Soup & House Salad
200
$7.29
Chili & House Salad
$7.29
Soup & Fresco Salad
1360
$7.29
Chili & Fresco Salad
990
$7.29
Bowl of Soup
1330
$4.89
Cup of Soup
$3.49
Bowl of Terlingua Chili
1460
$4.89

Smokehouse Combos

Smokehouse Combo
$16.49
Ultimate Smokehouse Combo
$18.49

Chicken & Seafood

Honey-Chipotle Crispers® & Waffles
430
$12.29
Cajun Chicken Pasta
1270
$12.49
Chipotle Chicken Fresh Mex Bowl
1160
$11.49
Chipotle Shrimp Fresh Mex Bowl
480
$12.49
Margarita Grilled Chicken
580
$11.49
Ancho Salmon
580
$15.29
Mango-Chile Chicken
580
$11.49
Cajun Shrimp Pasta
$13.29
Chicken Enchiladas
$11.49

Desserts

Molten Chocolate Cake
1160
$7.29
Skilled Chocolate Chip Cookie
1200
$7.29
Cheesecake
750
$7.29

Sides

Spiced Panko Onion Rings
400
$2.50
Homestyle Fries
390
$2.50
Sweet Potato Fries
430
$2.50
Mashed Potatoes
380
$2.50
Sweet Corn on the Cob
190
$2.50
Southwestern Mac 'n' Cheese
490
$3.49
Steamed Broccoli
40
$2.50
Rice
250
$2.50
Black Beans
250
$2.50
Cinnamon Apples
270
$2.50

Beverages

Fountain Drinks
95
$1.00
Blackberry Iced Tea
80
$2.99
Mango Iced Tea
80
$2.99
Dasani® Bottled Water
80
$2.09
Coffee/Milk
60
$2.29

Lunch Combos (Mon-Fri 11 AM - 4 PM

Lunch Combo - Big Mouth® Burger Bites (2)
$7.50
Lunch Combo - Bacon Ranch Chicken Quesadillas
$7.50
Lunch Combo -
Southwestern BLT
$6.00
Lunch Combo -
California Chicken Flatbread
$8.49
Lunch Combo -
Chipotle Chicken Fresh Mex Bowl
720
$8.50
Lunch Combo -
Margherita Flatbread
670
$6.00
Mini Chocolate Molten
700
$2.99

$7 Lunch Combo

Lunch Combo - Ranchero Chicken Tacos
760
$7.00
Lunch Combo - Double Burger
760
$7.00
Lunch Combo - Chicken Fajitas
770
$7.00
Lunch Combo - Bacon Avocado Grilled Chicken Sandwich
$7.00
Lunch Combo - California Turkey Club
300
$7.00

Kids Menu

Pepper Pals® Cheesy Chicken Pasta
$5.50
Pepper Pals® Pepperoni Pizza
$5.50
Pepper Pals® Cheese Pizza
$5.50
Kraft® Macaroni & Cheese
$5.20
Pepper Pals® Grilled Chicken Dippers
$5.50
Pepper Pals® Grilled Cheese Sandwich
$5.20
Pepper Pals® Cheese Quesadilla
$5.20
Pepper Pals® Burger Bites
$5.50
Pepper Pals® Grilled Chicken Bites
$5.50
Pepper Pals® Cheese Burger Bites
$5.50
Pepper Pals® Crispy Crispers®
$5.50
Additional Information about Chili's Grill & Bar
My Chili's Rewards
My Chili's Rewards is a loyalty program where you earn points toward free food items. Who doesn't like free! Signing up is simple plus you automatically get 60 points. Membership also gets you a free dessert for your birthday. Make your visits earn you points towards a free appetizer, lunch combo, entree, or dessert.
Chili's at Home
Now you can enjoy all your Chili's favorites at home! Visit your local grocer's freezer section and get your hands on single-serve and multi-serve packages of select appetizers and entree dishes. Better than Chili's To Go, this is At Home!
Chili's Grill & Bar Website
Restaurant Meal Prices is your go-to site for quick access to menu prices but feel free to peruse the Chili's website when you can. The website is filled with useful information.
The perfect gift for any occasion is a Chili's gift card. You can send a gift card via postal mail or you can order an e-gift card anytime and send it to the recipient's email address immediately. That is fast! Your social gathering or corporate event will be an immediate success when you order Chili's party platters. Who doesn't like their favorite Chili's items prepared and ready to eat with the hassle to clean up and wash dishes? No time to sit down and eat? No problem. You can easily order your favorites online and pick them up on your way home.
Love the food at Chili's and think you can be a great team member? Check out the Employment page and read what Chili's has to offer. From hourly to management and corporate opportunities, if you are ready to work hard and passionate about the hospitality industry, Chili's wants to hear from you.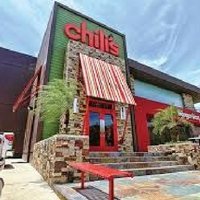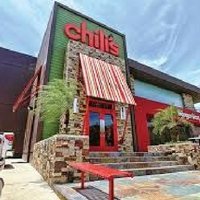 Chili's Grill & Bar believes in giving back to the communities they serve. Team members volunteer their time with local service groups and the organization makes monetary contributions to 501 c(3) charities. Chili's is also involved with the St.Jude's Children's Hospital.
To view more information about Chili's, visit their official website.
Frequently Asked Questions
When was the first Chili's Restaurant established?
A trip to an annual chili cook-off was the inspiration that pushed Larry Lavine, founder of Chili's Grill & Bar, into opening up the first location in 1975 in a converted post office. Larry wanted a place for friends and family to meet and enjoy good food. That was the vision that today is Chili's Grill & Bar, a full-service casual diner serving different kinds of burgers, ribs, and fajitas.
Who owns Chili's Restaurants?
In 1983, Lavine sold Chili's to Norman Brinker of Brinker International. Brinker International took the initial 28 locations and turned them into a chain of over 1,500 locations spread over 31 countries. The chain of restaurants currently has branches in Asia, Europe, the Middle East, the Caribbean, North America, Central and South America, and there are plans for expansion in other areas. Brinker International is a publicly traded company on the NYSE and headquartered in Dallas, TX.
What are the hours of operation for Chili's Restaurant?
Most Chili's locations are open from 11:00 am- 11:00 pm. Check with your local Chili's for exact hours of operation.
Where can I find calorie information on Chili's Restaurant dishes?
Everyone is watching what they eat and counting calories. Chili's makes it easy to stay on track with a complete nutritional guide for all their menu items. Nutritional information can be found here on the Chili's homepage, click on the 'Menu' tab. Scroll down the page and click on the 'Download Nutritional Information'.
Have an allergy and are worried about a possible reaction? The Chili's website has a page that offers select food choices to order depending on your allergy. Chili's welcomes meat-lovers and vegetarians Check out their vegetarian menu selection so you don't have to be left behind while everyone else enjoys a great time at Chili's.