The best page for Longhorn Steakhouse menu prices! Longhorn Steakhouse is a popular restaurant known for its Texan/Western theme, and while their menu varies it is best known for grilled steaks and its signature Outlaw Ribeye®. Besides steak, this casual diner serves up a host of salads, shrimp, lobster, chicken, and ribs plus offers appetizers, margaritas, and specialty drinks. Kids are not forgotten and they have their own menu to choose from.
Longhorn also has featured specials that change regularly and they continually add new menu items. Be sure to visit often to taste them all. Share your love for Longhorn by giving personalized gift cards as gifts. Who can't resist a great tasting, grilled streak!
Below are the latest Longhorn Steakhouse menu prices.
Food
Price

Appetizers

Bold Bites

Fried Pickles
$3.99
Spicy Chicken Bites
$5.49
Chili Cheese Fries
$6.79

Shareable Starters

White Cheddar & Bacon Dip
$8.29
Texas Tonion®
$8.29
White Cheddar Stuffed Mushrooms
$8.99
Firecracker Chicken Wraps
$9.79
Wild West Shrimp®
$10.49
Seasoned Steakhouse Wings
$10.49
Chili Cheese Fries (large)
$10.29

Lunch Combinations

$7.49 Combo

Pick a Mixed Green or Caesar Salad

Chili Combo
$7.49
Loaded Potato Soup Combo
$7.49
Shrimp & Lobster Chowder Combo
$7.49
French Onion Soup Combo
$7.49

$7.99 Combo

Pick a Mixed Green, Caesar Salad or Bowl of Soup

Crispy Buttermilk Chicken Sandwich Combo
$7.99
Third-Pound Cheeseburger Combo
$7.99
LongHorn® Chicken Caesar Half Salad Combo
$7.99

$8.99 Combo

Pick a Mixed Green, Caesar Salad or Bowl of Soup

Third-Pound Bacon Cheddar Burger Combo
$8.99
Grilled Chicken Sandwich Combo
$8.99
Grilled Chicken & Strawberry Salad Combo
$8.99

$9.99 Combo

Pick a Mixed Green, Caesar Salad or Bowl of Soup

Shaved Prime Rib Half Sandwich Combo
$9.99
Third Pound Mushroom Swiss Burger
$9.99
7-Pepper Sirloin Half Salad
$9.99
Mashed Potatoes
$2.99

Beverages

Orange, Apple, and Cranberry Juices, Milk, Chocolate Milk, Bottled Spring Water, IBC Root Beer

Bottomless Beverages

Blackberry Iced Tea, Raspberry Iced Tea, White Peach Iced Tea, Strawberry Lemonade, Minute Maid Lemonade, Coke, Diet Coke, Coke Zero, Sprite, Pibb Xtra, Iced Tea, Hot Tea, and Coffee

Soups

Longhorn® Chili
$5.49
French Onion Soup
$5.49
Loaded Potato Soup
$5.49
Shrimp & Lobster Chowder
$5.49

Legendary Steaks

Served with choice of side, and salad

Renegade Sirloin (6 oz.)
$12.79
Renegade Sirloin (8 oz.)
$15.79
Prime Rib (12 oz.)
$21.99
Prime Rib (16 oz.)
$25.49
Flat Iron Steak
$14.49
Ribeye
$20.99
Flo's Filet® (6 oz.)
$20.99
Flo's Filet® (8 oz.)
$24.49
Flo's Filet® (10 oz.)
$27.99
New York Strip
$20.99
Ribeye (11 oz.)
$19.79
White Cheddar & Bacon Stuffed Filet (6 oz.)
$21.49
Fire-Grilled T-Bone
$24.99
Outlaw Ribeye®
$25.99
The LongHorn®
$28.49

Great Steak Additions

Top It

Parmesan Cheese Crust
$1.00
Blue Cheese Crust
$1.00
Sauteed Onions & Mushrooms
$3.29
Sauteed Mushrooms
$3.49

Make It A Combo

Grilled Shrimp
$5.99
Baby Back Ribs
$6.99
Lobster Tail
$9.49
Housemade Sizzling Steak Sauce
$1.99

Beyond Steak

Hand-Breaded Chicken Tenders (6 ct.)
$13.29
Hand-Breaded Chicken Tenders (9 ct.)
$15.29
Parmesan Crusted Chicken (9 oz.)
$14.99
Parmesan Crusted Chicken (12 oz.)
$16.99
Napa Grilled Chicken
$14.99
Cowboy Pork Chops
$17.49
Redrock Grilled Shrimp
$17.99
Baby Back Ribs (Half-Rack)
$16.99
Baby Back Ribs (Full-Rack)
$21.49
LongHorn® Salmon (7 oz.)
$18.99
LongHorn® Salmon (10 oz.)
$21.49
Balsamic-Raspberry Seared Chicken
$12.49

Steakhouse Salads

Grilled Chicken & Strawberry
$14.29
Crispy Buttermilk Chicken Tenders
$13.49
7-Pepper Sirloin
$15.49

Burgers & Sandwiches

Crispy Buttermilk Chicken Sandwich
$10.79
Shaved Prime Rib Sandwich
$13.29
Grilled Chicken Sandwich
$10.29
Big Sky Burger
$15.29
Steakhouse Bacon Cheeseburger
$12.49
Steakhouse Burger
$10.49
Mushroom Swiss Burger
$12.29
BBQ Bacon Cheddar Burger
$12.29

Steakhouse Sides

Signature Sides

Parmesan Creamed Spinach
$4.99
Fresh Steamed Asparagus
$4.99
Steakhouse Mac & Cheese
$4.99
Fire-Grilled Corn on the Cob
$4.99

Signature Salads

Blue Ridge Wedge
$5.49
Strawberry & Pecan
$5.49

Sides

Loaded Idaho Baked Potato
$2.99
Sweet Potato with Cinnamon Sugar & Butter
$2.99
Fresh Steamed Broccoli
$2.99
Seasoned French Fries
$2.99
Seasoned Rice Pilaf
$2.99
Mashed Potatoes
$2.99

Hand-Chopped Salads

Mixed Green
$4.49
Caesar
$4.49

Sweet Bites

Key Lime Pie Jar
$3.49
Chocolate Peanut Butter Jar
$3.49

Shareable Desserts

Chocolate Stampede®
$9.49
Caramel Apple Goldrush
$8.29
Red, White, and Blue Cheesecake
$7.49
Molten Lava Cake
$7.49
Strawberries & Cream Shortcake
$7.49
More information on Longhorn Steakhouse
Menu To Go
Sometimes our days are filled with appointments and activities that making a special visit to Longhorn Steakhouse is not possible. That does not mean you cannot enjoy your favorite dishes. Most Longhorn Steakhouse locations offer online ordering with pickup. Simply select your favorite location on the website, choose want you want to eat, and select the pick-up time. What could be simpler?
Reservations
Longhorn Steakhouse does not accept reservations but does offer Call Ahead Seating. Most locations are open 7 days a week at 11:00 for Lunch and start serving dinner at 4:00 pm.
Longhorn Steakholders Club 
Join the best tasting club around! Membership is free and includes exclusive offers, a reward for free appetizer just for joining, and the latest news. Did we mention it is free to join?
Community & Sustainability
At Longhorn Steakhouse, it is not just about food and great steaks but also about giving back to the communities we live and work in. Longhorn Steakhouse and its employees participate and give back through several programs. Food donations are provided to local food banks and non-profit organizations. During the Holiday season, Longhorn employees donate toys, clothes and other household items to families in need. Each Longhorn restaurant is committed to making their location sustainable. Each location works at reducing cardboard and plastic waste and reducing water usage. Longhorn is also involved in helping to find ways to reduce the environmental impact of beef production.
Cooking Tips & Recipes from Longhorn Steakhouse Grillmasters
This is your chance to be the grillmaster of the backyard cook-out! Head over to the Longhorn Steakhouse website and you can view videos from expert grillmasters on how to cook a steak to perfection. Looking for new recipe ideas for your next BBQ party? Longhorn Steakhouse offers new and exciting recipe ideas that you can try at home.
Nutrition & Allergen Information
Longhorn Steakhouse wants to help you make the best food choices. To achieve that, Longhorn Steakhouse makes every effort to provide you a complete and accurate nutritional guide for all its menu items. Food allergies should not stop you from enjoying a great meal at Longhorn Steakhouse. Take a look at the allergen guide to see which common allergens are included in Longhorn Steakhouse food items. Both guides can be found on the Longhorn Steakhouse official website.
Careers
Longhorn Steakhouse offers you the opportunity to start your career or advance your career. The choice is yours. Visit the Career page on the Longhorn Steakhouse official website to learn about current opportunities, training program, and compensation package. Recent college graduates and veteran service members are encouraged to apply.
History 
Longhorn Steakhouse was founded in Atlanta, Georgia in 1981 and is the brainchild of George McKerrow, Jr.and his father. From the early days, The Longhorn was known for serving quality grilled steaks. The combination of a freak snowstorm in January 1982 and $1 drinks set the path for future growth for The Longhorn Steakhouse.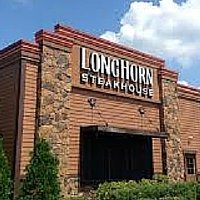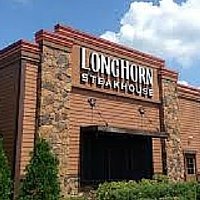 Today, the Longhorn Steakhouse is a wholly-owned subsidiary of Darden Restaurants Inc. and is headquartered in Orlando, FL. There are now over 470 Longhorn Steakhouse locations in 40 states. You can connect and follow Longhorn Steakhouse through several social media platforms.
For more information about Longhorn Steakhouse locations, news and the latest dish creations, visit their official website.