Tilapia is perfect, even for those who are not big seafood eaters. It's a mild, tasty fish that is easy to cook, inexpensive, and versatile when it comes to ways of preparing it. There are many different varieties of tilapia but they all taste very similar. Tilapia are freshwater fish that like shallow water and can stand wide ranges of temperatures. They are generally a hardy species. Tilapia is a great source of protein and is low in calories. It has lots of vitamins and minerals to round out its nutritional goodness, including niacin, B12, phosphorus, and potassium. If you are on a low carbohydrate, diet this fish is perfect. No carbs at all.
While tilapia is a great tasting fish, there are many ways to prepare it to make it even better. There are many ways to spice it up and give it a boost in flavor. Blackening is one of the most popular and delicious ways to make tilapia stand out on your menu. Blackening is based in Cajun and Creole cuisine. The fish is coated in melted butter. Then, spices and herbs are sprinkled on for flavor. Once the tilapia is coated, it is usually cooked in an extremely hot cast iron pan, ending up with a black/brown colored crust that comes from the cooking of the butter and charred herbs and spices. It is a great cooking technique that you can perfect for your tilapia or if you do not want to cook one evening join Ruby Tuesdays or Texas Roadhouse for their awesome blackened Tilapia. Either way is a win/win.
The 10-minute Guideline
While the 10-minute rule is not hard and fast, it is a really good rule of thumb when it comes to frying or baking tilapia. If you're cooking you fish in the oven, make sure you are using at least a 400F temperature. To follow the 10-minute guideline, measure the fish where it is thickest. This applies if it is stuffed as well. The thickest part is what is important for proper cooking.
Once you have measured, cook the fish at 10 minutes for every inch of thickness and turn it once through the time you are cooking it. So, a half-inch fish fillet would be cooked at 2.5 minutes on each side for a total of five minutes. If your piece of fish is really thin and less than ½" then you will not need to flip, it. Just do the full time on one side.
Note that fish cooks better at higher temperatures. Browning is great that way and the internal cook is better without overcooking. Tilapia is great at 400-425F. It needs an internal temperature of 145F to make sure it is flaky. Always check the fish a few minutes early to prevent overcooking from happening.
Cajun or Creole
Blackened tilapia spices can be adjusted and you will find that different cooks use different seasonings, though there are a few spices that most recipes have in common. They use paprika (often smoked), pepper, garlic, and onion powder. Beyond that, people change things up. Creole usually adds more herbs rather than spices so it is tasty but not as hot as the Cajun style. Cajun is the spicy one as it uses ingredients like cayenne pepper and other hot ones. You can adjust recipes depending on which cooking style you prefer.
Best Blackened Tilapia Recipe
While blackened tilapia sounds like it would be a set recipe, some variations come with every chef's personal preference. Here are some you can choose from as well as one that is outstanding that we consider the best-blackened tilapia recipe around.
Cajun Blackened Tilapia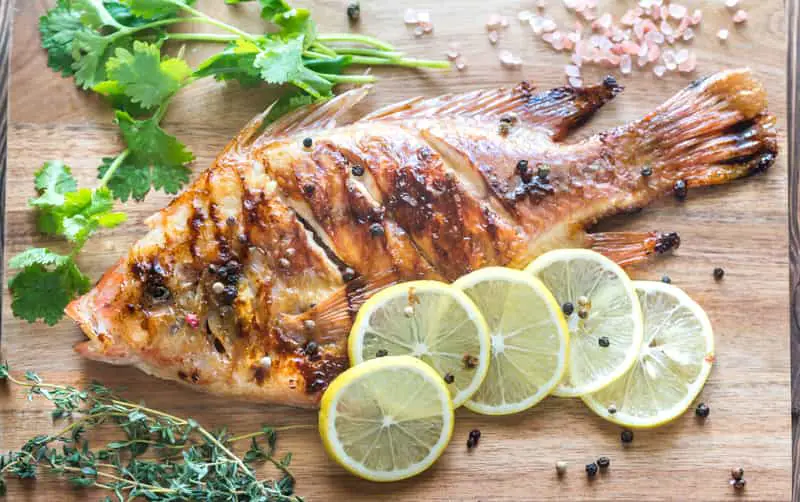 This blackened tilapia is a great, easy recipe with lots of flavor. A tasty use of these mild tilapia fillets that are sprinkled with great spice and then cooked until crisp on the outside and flakey on the inside and a melt in the mouth flavor feast.
INGREDIENTS
1 ½ tsp paprika
1 ½ tsp light brown sugar
1 tsp oregano
¾ tsp garlic powder
½ tsp cumin
½ tsp cayenne pepper
1 tsp salt
4 tilapia fillets – 6 oz each
1 lime
2 tbsp olive oil
Mix spices and brown sugar in a bowl. Use your fingers to make sure the brown sugar is not lumpy. Once everything is mixed well, sprinkle the rub on both sides of the tilapia pieces. Heated the olive oil on medium to high heat in a non-stick pan. Put fish in and cook on each side for two to three minutes each. The fillets should be crispy and red/brown on the outside. The inside should be flakey when fully cooked. Choose your sides and thenp late with wedges of lime.
Specialized Blackened Tilapia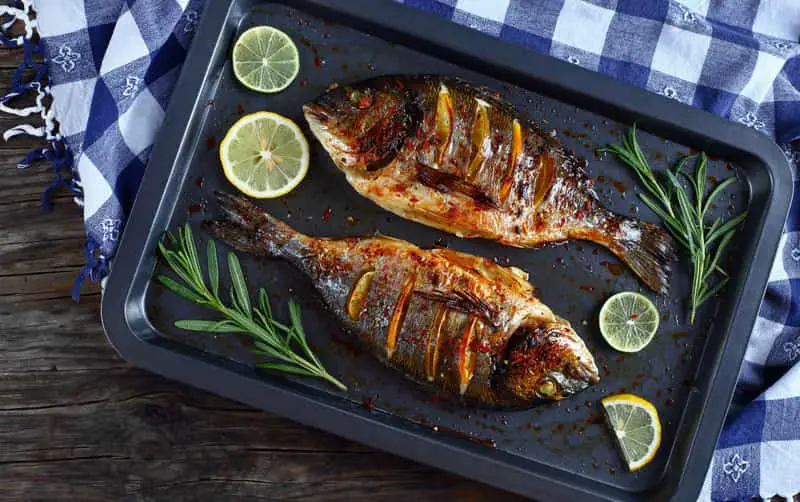 This recipe requires a little more specialized shopping. It has an original mix of spices but also uses oil that you may not already have in your pantry. The prep for this recipe takes a little longer but is certainly not complicated and the finished product can be paired with some great rice or salad side dishes.
INGREDIENTS
3 tbsp smoked paprika
1 tsp salt
1 tbsp onion powder
1 tsp ground black pepper
1 tsp cayenne pepper
1 tsp ground thyme
1 tsp oregano
½ tsp garlic powder
4 tilapia fillets
2 tbsp grapeseed oil
½ juiced lemon
Combine all the spices in a small bowl and mix well. Put fish on flat service and then put a heaping tablespoon of the spices on to both sides of the fillets. Make sure they are really well coated. Gently cover them with fingers as needed. Once fish is covered with the mix, let them sit for at least 15 minutes at room temperature before you cook them.
When the fish is ready to be grilled, heat the grapeseed oil in a large pan over a medium to high heat. Watch the oil carefully as you want to get close to smoking but not much more. Once it is hot enough, put the fillets in and cook for two to three minutes each side, depending on how thick they are. When finished, sprinkle with the lemon juice for a final addition of flavor. Remove from pan and serve.
Oven-Baked Blackened Tilapia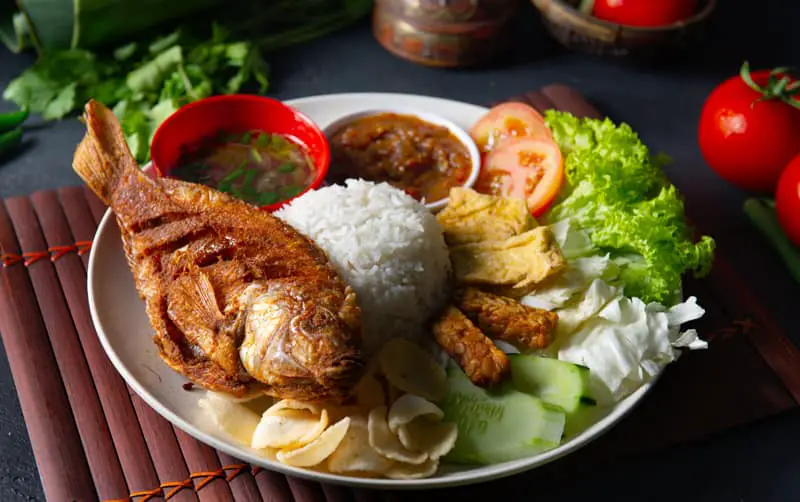 This recipe for blackened tilapia is quite flexible but a little different as it is over baked rather than pan-fried. You can switch out the paprika from smoked to Spanish or regular paprika depending on your personal preference. The other spice you can adjust is the cayenne pepper to take it from mild to super-hot. One teaspoon is the hottest and you can reduce it from there.
INGREDIENTS
3 tbsp paprika
1 tsp salt
1 tbsp onion powder
1 tsp black pepper
1 tsp cayenne pepper (amount can be varied)
1 tsp thyme
1 tsp oregano
½ tsp garlic powder
Mix the spices and adjust the cayenne level to the heat you want for your fish. Prep pan by lining with foil and brushing with oil. Rinse fish and then make sure to pat it dry. Brush it with olive oil and then gently rub the spice mix into the fish on both sides. Save the extra spices for next time. Put the fish on the tray and lightly spray with Pam.
You can make a really easy tartar sauce to go with it. Mix a 1/3 cup of mayo, two teaspoons of lemon juice, one teaspoon of sweet pickle relish, and ¼ teaspoon of onion powder. It is a nice smooth taste that balances the spice of the fish. Both flavors make a good meal with lots of taste but it is simple to make.
Cajun Blackened Tilapia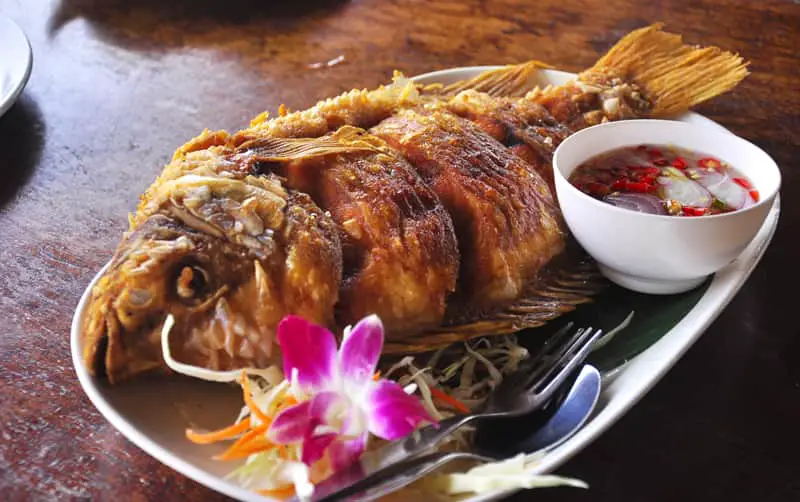 A great spicy recipe that makes your palette sing without being overpowering. This recipe offers sweet heat with a nice, fresh seafood taste that isn't overpowering. The recipe is simple and you can make extra for leftovers. The spice mix can be used on beef and chicken but is the best on the mild taste of tilapia.
INGREDIENTS
3 tilapia fillets – unfrozen
1 ½ tbsp chili powder
½ tsp cayenne – add a little more if you want more spice
1 ½ tsp black pepper
1 tbsp smoked paprika
½ tbsp onion powder
½ tbsp garlic salt
1 tsp oregano
1 tsp ground thyme
2 tsp brown sugar
1-2 tbsp butter or olive oil
Mix the spices and herbs together. If you like more heat, increase the amount of cayenne to suit your taste. Make sure everything is mixed well. Put all pieces of tilapia on a platter and rub the spice mix into each piece gently. Do this for both sides of the fish. Once the fish is covered in spice, use plastic wrap to cover the plate and let the fish sit in the fridge at least one hour.
When you are ready to cook the fish, remove from the fridge and let sit while the pan heats. Place one to two tablespoons of oil or butter in the pan and turn it to medium-high. You want it hot enough to fry the fish but not so hot it is smoking. Put the tilapia in the frypan and cook for four minutes on the first side and then turn it and let it fry for two to four minutes on the second side. Check for an internal temperature of 145F and that the fish is flaky.  Serve with a nice side of rice or salad. An easy meal with a lot of flavor.
The Best Recipe – Blackened Tilapia with Shrimp and Cream Cheese Sauce
While most blackened tilapia recipes don't have sauces, this one offers great taste and a smooth sauce to compliment it. It's easy to make and luxurious to eat. While the other recipes are good, this one tops all of them with its delicious spicy taste made even better with a sauce.
INGREDIENTS
1 tsp lemon pepper
1 tsp garlic powder
1 tsp gumbo file powder
2 tsp blackened seasoning
2 tsp Cajun gumbo mix
2 tsp cayenne pepper
6 tilapia fillets
1 cup butter
8 oz (1 cup) cream cheese in cubes
½ cup portobello mushrooms
½ cup cream of celery soup, condensed
½ cup whipping cream
5 sliced green onions
3 minced cloves of garlic
3 tsp parsley flakes
1 lb peeled raw shrimp, deveined – medium in size
½ cup shredded mozzarella cheese – fine shred
Mix lemon pepper, garlic powder, gumbo file powder, and only one teaspoon each of blackened seasoning, gumbo mix, and cayenne. Rub fish with the mix on both sides. Melt ½ cup butter in a large pan on medium-high and put fish in the pan. Cook for three minutes each side or until it has a deep brown color. Lower heat to keep it warm.
Melt the rest of the butter in a second pan on medium-high heat and add cream cheese, mushrooms, soup, cream, onions, and garlic. Stir this mix for about six minutes until the cheese is melted and all is blended. Add one teaspoon parsley and the remaining seasonings to the sauce and mix. Then add shrimp. Cook for another five minutes and make sure shrimp are pink. Add mozzarella and stir until melted and mixed. Put tilapia on a platter, drizzle the sauce over and top with parsley.
Final Thoughts
If you are looking for some flavor and a nice fish, these blackened tilapia recipes are a must. You can make all these great recipes at home or if you don't feel like cooking, hit Ruby Tuesdays or Texas Roadhouse for their awesome takes on blackened tilapia. Both places offer a great tasting recipe without you having to do the kitchen work. Whether you want to make it from scratch or go out to indulge, a great blackened tilapia recipe makes for a great meal.