You have the page for the latest Buffalo Wild Wings menu prices! Buffalo Wild Wings Grill & Bar is a casual dining restaurant chain famous for their Buffalo-style chicken wings, beer, and numerous large TV screens.  Patrons can have the traditional wings or boneless wings smothered in one of their 21 signature sauces or dry seasoning blends, but it's not just about wings anymore.
Now you can order burgers, sandwiches, salads, and appetizers. What's better than an ice cold beer on tap or bottle to wash down those spicy wings? Not a beer fan.  Each Buffalo Wild Wings has a full bar offering signature drinks and cocktails.  Want to watch a sporting event on TV? Head over to Buffalo Wild Wings where you can catch all the big game action, on over 30 flat screen TVs, while munching on wings and chugging a cold one.
Table of Contents
Buffalo Wild Wings Menu Prices
Food
CAL
Price

Sharables

Ultimate Nachos
960
$8.49
Ultimate Nachos with Chicken
1190
$9.99
French Fries
680
$3.49
Spinach Artichoke Dip
432
$7.49
Fried Pickles
170
$6.79
Roasted Garlic Mushrooms
240
$6.29
Cheddar Cheese Curds
110
$8.99
Mini Corn Dogs
420
$6.29
Street Tacos
300
$5.29
Beer Battered Onion Rings
251
$5.39
Big Twist Pretzel
274
$8.29
Mozzarella Sticks
300
$6.99
Chicken Quesadilla
1264
$7.99
Chips & Salsa
2729
$4.29
Chili Con Queso Dip
1016
$7.29
House Sampler
2200
$13.49
All-Star Sampler
2750
$13.49
Potato Wedges
680
$3.79
Buffalo Chips
$3.79
Crispy Jumbo Shrimp
$10.29
Wilder Wedges
$7.29
Smothered Cheese Steak Quesadilla
$9.99
Sweet Chili Shrimp
$11.79

Sides

French Fries Basket
291
$4.99
Buffalo Chips Basket
830
$5.49
Potato Wedges Basket
362
$5.49
Beer Battered Onion Rings Basket
1220
$7.79
Mac & Cheese
140
$3.49
Side Salad Garden
216
$4.29
Side Salad Caesar
174
$4.29
Veggie Coleslaw
170
$0.99

Hand-Spun Wings

Traditional Wings

Authentically awesome, award-winning Buffalo. New York-style wings.

Snack (5 wings)
253
$6.99
Small (9 wings)
420
$11.29
Medium (14 wings)
350
$16.29
Large (18 wings)
570
$20.29

Boneless Wings

Snack (7 wings)
253
$8.79
Small (10 wings)
400
$10.79
Medium (15 wings)
292
$15.49
Large (20 wings)
253
$19.79

Traditional & Boneless Combo

Spun FRESH in your favorite BUFFALO WILD WINGS sauce or dry seasoning. Served with French fries and coleslaw.
291
$16.29

Beefy Burgers

Big Jack Daddy Burger
210
$10.79
Screamin' Nachos Burger
668
$9.29
Buffalo Blue Burger
286
$9.79
Cheeseburger
290
$9.29
Cheese Curd Bacon Burger
416
$10.79
Boston Lager Burger
140
$10.99
Southwestern Black Bean Burger
1191
$9.49
Bacon Boss Burger
$11.79

Sandwiches

Hickory Pulled Pork Sandwich
$9.79
Southwest Philly
200
$10.79
Bayou Po'Boy
280
$8.79
BBQ Chicken Sandwich
138
$9.79
Buffalo Ranch Chicken Sandwich
250
$9.79
Alaska Cod Classic
260
$10.39

Wraps

Buffalo Ranch Chicken Wrap
$9.29
Pepper Jack Steak Wrap
$9.99
Classic Chicken Wrap
$8.99
Grilled Chicken Buffalitos®
$8.99

Tenders & Mac

Naked Tenders® (Qty.6)
252
$10.49
Naked Tenders® (Qty 4)
168
$8.99
Chicken Tenders (Qty 6)
1020
$10.49
Chicken Tenders (Qty 4)
680
$8.99
Buffalo Mac & Cheese
646
$10.29

Greens

Santa Fe Chicken Salad
174
$11.29
Santa Fe Pork Salad
185
$11.29
Chicken Caesar Salad
120
$9.29
Buffalo Chicken Salad
66
$10.79
Honey BBQ Chicken Salad
350
$10.29
Garden Chicken Salad – Grilled Chicken
1569
$9.79
Garden Chicken Salad – Crispy Chicken
138
$9.79
Garden Chicken Salad – Blackened Chicken
120
$9.79

B-DUBS® Fast Break Lunch

Pick 1 Entrée. Pick 1 Side. Available M-F, 11AM – 2PM

Garden Salad
650
$5.79
Chicken Buffalito®
1475
$5.79
Street Tacos
1040
$5.79
Garden Salad with Chicken
175
$6.79
Cheeseburger
1250
$6.79
Hickory Pulled Pork Sandwich
980
$6.79
Chicken Tenders
$6.79
Fast Break Traditional Wings
$7.79
Fast Break Boneless Wings
$7.79
Honey BBQ Chicken Salad
$7.79
Classic Chicken Wrap
$7.79

Kids' Meals

Traditional Wings
253
$4.99
Boneless Wings
1797
$4.49
Chicken Tenders
170
$4.99
Cheeseburger
642
$4.49
Naked Tenders®
300
$4.99
Macaroni & Cheese
369
$4.49
Mini Corn Dogs
420
$4.49

You Deserve-It Desserts

Loaded Ice Cream
90
$2.29
B-DUBS® Blenders
100
$4.29
Cheesecake Bites
230
$4.49
Dessert Nachos
70
$7.79
Chocolate Fudge Cake
83
$2.79

Drinks

Fountain Soda 20 oz.
$2.99
Red Bull®
80
$4.29
Izze® Sparkling Juice
80
$2.79
Bottled Water
70
$1.69
Fresh Brewed Iced Tea
70
$2.99
More Information on Buffalo Wild Wings
Buffalo Circle Newsletter
This is an email newsletter you want to sign up for. As a member of the Buffalo Circle, you get email updates on new promotions, advance notice of special events, and the latest food additions to the menu. Now that is VIP treatment for our guests, the true MVPs.
Blazin' Rewards Loyalty Program
Make your visits to Buffalo Wild Wings count. Join the Blazin' Rewards program and every meal, beer, or purchase will earn you points. Not just any points. Points towards delicious food items like a slice of cake a bowl of wings or a bottle of your favorite wing sauce. Sign up is quick and free.
Buffalo Wild Wings Merchandise
The Buffalo Wild Wings great tasting sauces & seasonings are almost a closely guarded secret. B-Dubs will donate $0.50 of every bottle sold to The Boys & Girls Clubs of America. Looking for cool stuff with the B-Dubs logo on it? Check out the merchandise page and you can buy hoodies, tees, and caps. You can also get your hands on drinkware and fun stuff.
Gift Cards
Be a team player and go out and purchase BWW gift cards for your teammates. You can get traditional plastic gift cards that you can hand out after the game or you can be an all-star and send them all an e-gift card directly to their email inbox. Make sure you make the right choice so you don't get left off the team next year.
Charitable Support
Buffalo Wild Wings is a proud supporter of local community groups and organizations that work to make a positive impact in the community. Team sports is the reason behind the success of Buffalo Wild Wings. BWW works with local organizations that encourage kids to play sports. Visit the Buffalo Wild Wings official website to see how they work with and support groups such as Boys & Girls Clubs of America.
Careers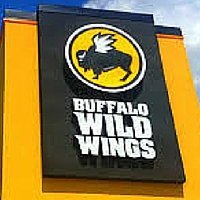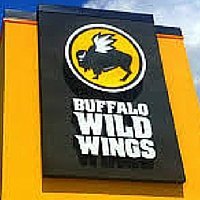 Are you a FAN-atic for your favorite sports team? Buffalo Wild Wings is always looking for high-energy self-starters that enjoy working under pressure, surrounded by screaming, hungry fans. Visit the Jobs & Careers page on the official website to learn about current local & corporate openings and opportunities.

History of Buffalo Wild Wings
Buffalo Wild Wings was established in 1982, near the campus of The Ohio State University in Columbus, OH. James Disbrow and Scott Lowery had a craving for Buffalo-style chicken wings. Deeming it too expensive to buy airline tickets to fly to Buffalo, the duo opened a wing joint. Today, there are over 1100 Buffalo Wild Wing locations spread across the US, Canada, Mexico and other parts of the world.
Today, Buffalo Wild Wings is a public company with headquarters in Minneapolis, MN. Buffalo Wild Wings is active on social media so be sure to follow and connect with them through the various social media platforms.
For more information about Buffalo Wild Wings, visit their official website.
Frequently Asked Questions
Are the wings at Buffalo Wild Wings gluten-free?
The traditional style wings do not contain the gluten allergen. The boneless wings do contain gluten. Traditional and boneless wings are fried in beef shortening.
What time does Buffalo Wild Wings open?
The Buffalo Wild Wings hours are typically from 11:00 am to 12:00 am, Monday – Thursday. Friday and Saturday closing is at 1:00 am. Guests should confirm hours with their favorite location.