Scoop up the latest Friendly's menu prices. In 1935, two young brothers named Prestly and Curtis Blake (20 and 18 years old respectively) opened an ice cream shoppe in Springfield, Massachusetts and called it Friendly's. What started as an ice cream shoppe offering friendly service and handcrafted ice cream has become a full-service restaurant offering customers breakfast, lunch, and dinner. Of course, everything is always served with a large helping of Friendly service.
Below are the latest Friendly's menu prices.
Food
Cal
Price

Apps

Loaded Waffle Fries
970
$8.99
Kicking Buffalo Chicken Tenders
710
$8.99
Chicken Quesadilla
630
$7.99
Buffalo Wings
520
$9.99
Cheeseburger Sliders
680
$8.99
Mini Mozzarella Sticks
350
$7.79
Onion Rings
700
$6.59

Soups

Soup & Side Salad Combo
360-480
$3.99
Chicken Noodle Soup
120
$3.99
Tomato Basil Soup
340
$3.99
New England Clam Chowder
470
$3.99

Salads

Crispy Chicken Salad
650
$9.49
Asian's Chicken Salad
750
$9.49
Turkey Tip Avocado Salad w/o dressing
420
$9.99
Apple Harvest Chicken Salad
380
$9.29
Side Salad
480
$9.29

SuperMelt Sandwiches

Honey BBQ Chicken Supermelt
1550
$8.99
Crispy Chipotle Ranch Supermelt
1350
$8.99
Philly Steak & Cheese Supermelt
1010
$8.99
Reuben Supermelt
1350
$8.99
Turkey Club Supermelt
1020
$8.99
Tuna Salad Supermelt
1110
$8.79
Fishamajig Supermelt
1140
$7.99

Entrees

New England Fish 'N' Chips
1340
$10.99
Turkey Tips
790
$11.49
Country Chicken Tenders
1130
$9.99
Chicken Quesadilla
630
$9.99
Meatloaf
1430
$9.99
Clam Strips Platter
470
$10.59

Friendly's Big Beef Burgers

Bacon Cheeseburger
1220
$8.29
All-American Burger
1060
$7.99
The Original Big Beef Burger
1050
$8.29
Patty Melt
1230
$8.99
Baja Burger
1390
$9.49

Create Your Own Burger

Sandwiches

Crispy Chicken Wrap
1160
$8.99
Turkey Avocado Wrap
1260
$9.99
Friendly's Deluxe Chicken Sandwich
1170
$7.99
Turkey BLT Sandwich
1280
$8.99
Friendly's BLT
1060
$6.99
Ultimate Grilled Cheese & Tomato Basil Soup
980
$8.99
Tuna Roll
920
$8.29
More information about Friendly's
Friendly's BFF Club
Fans of Friendly's can sign up and join the BFF Club to receive special perks. As a Friendly's BFF, guests enjoy 25% on their next visit, receive weekly promotions and deals, and free birthday sundaes. Signing up only requires a few minutes and an email address.
Friendly's sells a lot of ice cream all over the country. They offer 49 different ice cream flavors, and in 2014 alone they produced more than 52 million cartons of ice cream. That's 3½ cartons of ice cream produced per second.
But the ice cream may be best enjoyed in a real Friendly's ice cream shoppe. They're not exactly hard to find, however, as they're located all over the country. They can be found near football stadiums and town centers so customers can enjoy their delightful treats.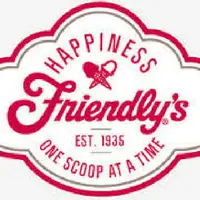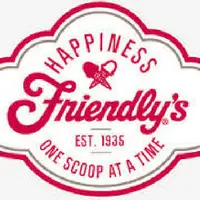 And since ice cream is also great as a dessert, you can now enjoy delicious fast food meals in every Friendly's restaurant. There are so more excellent additions to the menu, but the traditional favorites are always available. These include the signature SuperMelt Sandwiches along with the made-to-order Friendly's Big Beef Burgers.
Grab a snack or a full meal, and end your meal with a sundae or an ice cream. If you've already tried this experience, then you know: It's one of the most genuinely memorable epicurean feelings ever.
For more information about Friendly's, visit their official website.
Frequently Asked Questions
Does Friendly's serve breakfast?
Yes, Friendly's does serve breakfast. If guests visit Friendly's during breakfast hours, breakfast items are 50% off. Monday – Friday only.
Can Friendly's ice cream be purchased at the grocery store?
Yes, many of Friendly's ice cream flavors can be found in grocery store freezers across the U.S.