You have landed on the best page for the latest IHOP menu prices! IHOP (International House of Pancakes) is a multinational pancake house and casual dining restaurant based in the US serving breakfast favorites and lunch & dinner items. IHOP offers an affordable dining experience with a side of warm and friendly service. Along with their fixed menu items, IHOP also offers a selection of seasonal food specials, such as the ALL YOU CAN EAT Pancake offer.
Stay in the know of all things IHOP through various social media platforms. Diners are encouraged to share their favorite IHOP experiences by posting pictures on Pinterest, Facebook, Instagram, or Snapchat.
Below are the latest IHOP menu prices.
Food
CAL
Price

Featured Items

Tuxedo Pancake Combo
$9.99
Strawberry'N Cream Pancake Combo
$9.99

Combos

Split Decision Breakfast
1110
$9.99
Quick-2 Egg Breakfast
940-960
$8.69
2 x 2 x 2
680-740
$8.39
Breakfast Sampler
1180
$10.59
T-Bone Steak and Eggs
1240
$14.99
Country Fried Steak & Eggs
1750
$11.69
Sirloin Tips & Eggs
860-1260
$13.99
Simple & Fit 2-Egg Breakfast
360
$8.69
Smokehouse Combo
1330
$9.99

Sides

Hash Browns
280
$2.99
Buttered Toast
250-320
$2.49
Small Bowl of Seasonal Mixed Fruit
60
$3.79
Pork Sausage Links
320
$3.99
Hickory Smoked Bacon Strips
180
$3.99
Slice of Ham
120
$3.99
Turkey Bacon Strips
150
$3.99
French Fries
70
$3.49
Red Potato Pepper & Onion Hash
390
$3.49
Onion Rings
460
$3.49
Turkey Sausage Patty
190
$1.99

Omelettes+

Build Your Own Omelette
1040
$7.99
Spicy Poblano Omelette
1190
$10.99
Big Steak Omelette
1190
$11.79
Chicken Fajita Omelette
980
$10.99
Colorado Omelette
1300
$11.79
Country Omelette
910
$9.99
Spinach & Mushroom Omelette
320
$10.89
Cheeseburger Omelette
1060
$10.99
Garden Omelette
1260
$10.89
Bacon Temptation Omelette
1050
$9.99
Egg White Vegetable Omelette
1180
$9.99

World Famous Pancakes

Pancake Combo
470
$9.99
Original Full Stack Buttermilk Pancakes
710-730
$7.49
Original Short Stack Buttermilk Pancakes
680-730
$5.99
Cupcake Pancakes
730
$8.99
Strawberry Banana Pancakes
650-660
$8.99
New York Cheesecake Pancakes
760
$8.99
Double Blueberry Pancakes
1100
$8.99
Harvest Grain 'N Nut®
700
$8.99
Rooty Tooty Fresh 'N Fruity® Pancakes
500
$8.79

French Toast & Waffles

Belgian Waffle Combo
880
$8.99
Belgian Waffle
720
$7.79
Chicken & Waffles
850
$9.99
French Toast Combo
$8.99
Original French Toast
900
$7.79
Stuffed French Toast
770
$7.99
Brioche French Toast
653
$7.99
Strawberry Banana French Toast
$8.99

Appetizers

Crispy Chicken Strips & Fries
1170-1290
$9.99
Appetizer Sampler
500
$10.29
Chicken & Three-Cheese Quesadilla
500-620
$8.99
Slider Trio
$7.99
Monster Mozza Sticks
$7.59

Entrées

Sirloin Steak Tips
$13.89
Bacon Crusted Chicken Breast with Potato Hash
$11.79
Roasted Turkey & Fixings
$11.79
Country Fried Steak
$11.99
Tilapia Florentine
$11.99

Salads

Chicken Caesar Salad
660
$9.99
Grilled Chicken & Veggie Salad
800
$9.99
Chicken Cobb Salad
1270
$9.99
House Salad
80-320
$3.99

Crepes

Swedish Crepes
860
$8.69
Chicken Florentine Crepes
870
$9.99
Classic Breakfast Crepes
1120
$8.99
Strawberries & Cream Crepes
960
$8.99
Banana Crepes with Nutella®
1,080
$8.99
Sweet Cream Cheese Crepes
350-455
$8.99
Crepes Combo
$8.99

Burger & Sandwiches

Bacon Cheeseburger
1190
$9.69
Denver Omelette Burger
570
$9.89
Cheeseburger
1520
$8.99
Cheeseburger Sliders
760
$8.99
Mega Monster Cheeseburger
$9.99
Patty Melt
760
$8.99
Turkey, Bacon & Avocado Wrap
690
$9.99
Philly Cheese Steak Stacker
870
$9.99
Roasted Turkey Sandwich
870
$9.99
Spicy Chicken Ranch Sandwich
800
$9.99
Double BLT
1200
$8.99

55+ Specialties

55+ 2 x 2 x 2
680
$6.49
55+ Buttermilk Pancakes
470
$5.29
55+ Breakfast Sampler
750
$7.29
55+ French Toast
590-660
$5.49
55+ Rise 'N Shine
900-970
$6.49

Just for Kids! (12 and Under)

Build Your Own Rooty Jr.®
420-530
$4.99
Funny Face®
440-470
$4.89
French Toast with Nutella®
400
$4.99
Jr. Grilled Cheese Sandwich
440
$4.89
Silver 5
340-370
$4.99
Jr. Chicken & Waffles
480
$4.99
Breakfast Sammy
400
$4.99
Create-A-Face® Pancake
420
$4.89
Jr. Cupcake Pancake Combo
390
$4.99
KRAFT® Macaroni & Cheese
370
$4.99
Chicken Nuggets
130-320
$4.99
Jr. Cheeseburger Sliders
$4.99

IHOP Creations

Buttermilk Biscuit & Gravy
60
$9.79
Southwest Scramble
270
$9.79

Desserts

Fruit Crepe
473
$4.29
Ice Cream Sundae - Chocolate Sauce
1379
$3.99
Ice Cream Sundae - Strawberry
220
$4.29
Kids Jr. Sundae - Chocolate Sauce
360
$1.99
Kids Jr. Sundae - Strawberry
500
$1.99
Additional Information on IHOP
What's New?
Curious about what new dishes are available? What is the latest featured menu special? Check out the website often for the latest updates. IHOP hours for many locations are from 7:00 am to 10:00 pm. Be sure to check your favorite IHOP location for exact hours.
Gift Cards
Want to make someone smile? Give them an IHOP gift card! They are a delicious way to show your love and appreciation. IHOP makes it easy to give the gift of a great breakfast. You can choose a design and send a plastic card via postal service or if you are looking for a last minute gift, you send a digital card to the recipient's email inbox instantaneously.
Pancake Revolution
No this was not a historical event in America's past. But it is a movement for pancake lovers! Membership just takes a few minutes and is free. In return, you will enjoy benefits all year long. Like a free breakfast just for joining. How about a free full stack of pancakes on your birthday? Need any more convincing?
Nutrition & Allergen Information
Trying to figure out the number of calories & saturated fat in a stack of chocolate chip pancakes is not easy. IHOP makes it simple by offering a detailed guide to nutritional information for all their menu items. For guests with food allergies, IHOP is committed to the safety of diners and works diligently to ensure that current allergen information is available. The IHOP website includes an allergen info page for their menu items. Be sure to check it out before you head to IHOP.
Careers 
IHOP is famous for the place to go to start your day. Why not start your new career ta IHOP as well?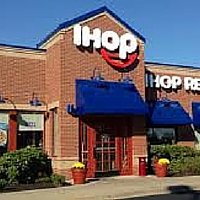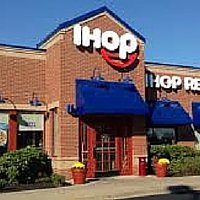 Visit the IHOP career page on their official website and learn about the different opportunities available locally and at their corporate support center. IHOP offers a training program, competitive compensation package & benefits, and room for advancement.
Social Responsibility Commitment
IHOP is committed to making a difference in the communities it operates and as a corporate citizen. IHOP focuses its efforts on 3 main areas-Supporting local communities, valuing its employees, and doing its part to care for the environment. IHOP sponsors local and national events. IHOP also participates in and sponsors a one-day event to benefit children's hospitals. Be sure to participate in IHOP's National Pancake Day.
For more information about IHOP, visit their official website.
Frequently Asked Questions
Are IHOP "to go" containers microwavable?
IHOP "to go" containers vary by store, but they are typically made to be easily transferred from your home storage directly to your microwave.  They are not made for oven reheating.
What's in IHOP pancakes?
While the company does not release their specific recipes we were able to get some details on ingredients used in their pancakes by studying their allergen and nutritional information.  The original recipe pancakes do include milk products, eggs, soy, wheat, and other glutens.  Full details on the dietary contents can be found the IHOP website.
What's the Story of how IHOP started?
The first IHOP was established in 1958 by Al Lapin, Jerry Lapin, and Albert Kallis, in Toluca Lake, Los Angeles, California.  The idea was to open a place where friends and family could meet for coffee and breakfast. What started as a breakfast spot, IHOP eventually introduced lunch and dinner items.
Today IHOP has over 1,650 locations scattered throughout the United States, Canada and certain parts of the world. IHOP is a subsidiary of parent company Dine Equity and headquartered in Glendale, California.