Do you know anyone who eats meat and doesn't enjoy a good chicken parmesan? You can't go wrong with savory breaded chicken fillets, rich tomato sauce, and gooey cheese.
Chicken parmigiana has been a family favorite for hundreds of years and is a staple at Italian-American restaurants. If you've ever wondered how to make chicken parmigiana, we have a delicious recipe for you so you can impress everyone at your next family dinner.
The Origin of Chicken Parmigiana
Whether you call it chicken parmesan or chicken parmigiana, this dish did not start as an original recipe and, believe it or not, was not as an Italian staple. Chicken parmesan was actually created in the United States by Italian immigrants and then falsely believed to be a traditional Italian dish. In fact, this popular dish was based on a vegetarian option – eggplant parmesan.
There are a few reasons why the recipe shifted from eggplant to chicken. Although we don't know for sure, chicken parmesan likely overtook eggplant parmesan in America because Italian immigrants realized that chicken was more popular in America than eggplant. It could have also been that Italian immigrants could afford chicken in the United States thanks to better job opportunities and higher wages whereas in Italy, they could not. Another possible scenario is that eggplants weren't as easy to find in the U.S. and they needed a readily available alternative.
Side Options
Before we get into our favorite chicken parm recipe, here are some side options that you may not have thought of. The go-to side is usually pasta but did you know that many things pair perfectly with this recipe? Here are a few options to try when making our recipe: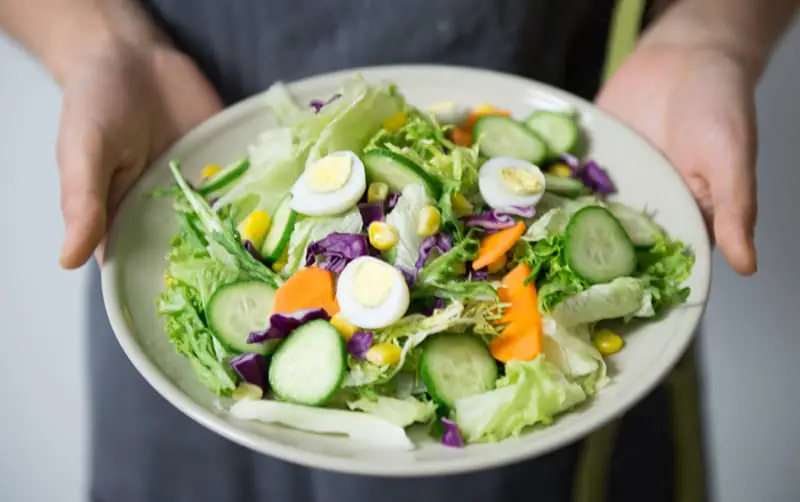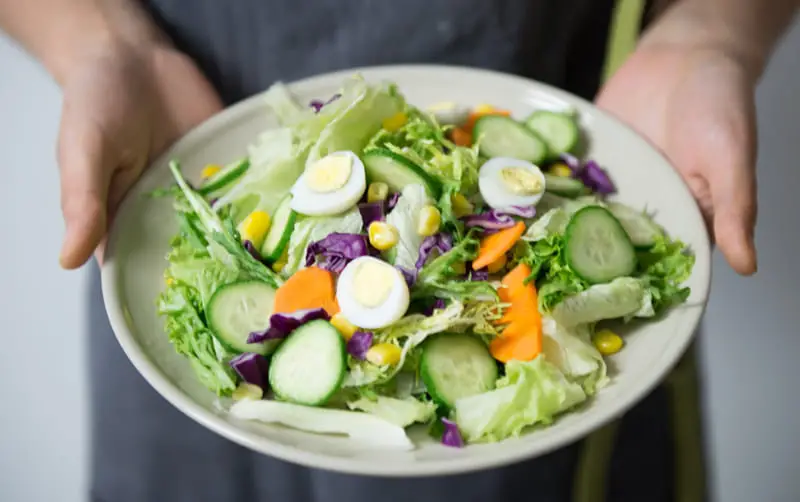 Photo by Buenosia Carol from Pexels
Salad – Several salad options work perfectly with chicken parmesan. While there's nothing wrong with a classic Caesar salad, you can switch it up a bit. A Jersey salad is a great option. Jersey salads contain a killer combo of lettuce, carrots, cabbage, croutons, and vinegar-based dressing which compliments the rich sauce and gooey cheese perfectly.
Zucchini noodles – Looking for an alternative to pasta? Zucchini noodles or zoodles have been a popular option for some time and they happen to pair well with chicken parmesan. Vegetable noodles are a great way to cut down on carbs while still feeling full and satisfied.
Mashed potatoes – For a hearty side on a chilly winter evening, try mashed potatoes instead of pasts. Mashed potatoes are just as filling and satisfying as pasta. Keep in mind, though, this makes for a very heavy meal so consider also serving a light salad or veggies on the side.
Steamed vegetables – Your favorite steamed veggies are a great option for a light side to this dish. Broccoli or brussels sprouts, in particular, accompany chicken parmesan perfectly and provide a healthy boost of fiber.
The Best Chicken Parmesan Recipe
Are you ready for our favorite easy chicken parmesan recipe? Read on to learn how to make a delicious chicken parmigiana you can be proud of.
Ingredients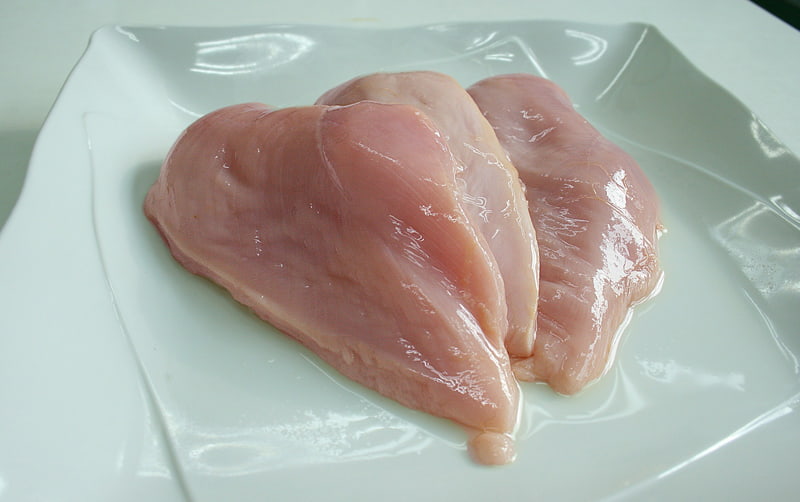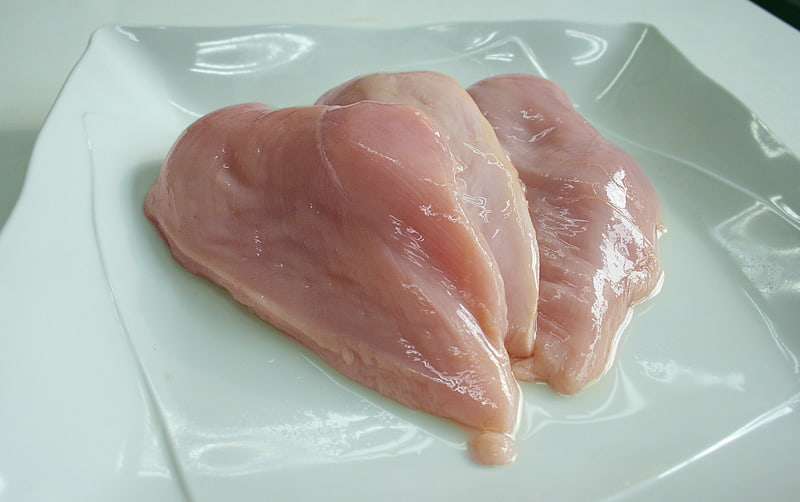 Image by Siwon Lee from Pixabay
The Chicken
2 large eggs
1 – 1 ½ tbsp. minced garlic
2 tbsp. chopped parsley
Salt and pepper to taste
3 large boneless skinless chicken breasts (cut in half horizontally to make 6 fillets)
1 ¼ cup Panko breadcrumbs
1/2 cup Italian or golden breadcrumbs
1/2 cup freshly grated parmesan cheese
1 tsp. onion powder
1/2 cup olive oil
The Sauce
1 ½ tbsp. olive oil
1 medium to large onion, chopped
2 tsp. minced garlic
14 ounces tomato puree
Salt and pepper to taste
1 tsp dried Italian herbs
The Topping
8 ounces shredded mozzarella cheese
½ cup shredded parmesan cheese
2 tbsp. chopped basil
Instructions
For the Chicken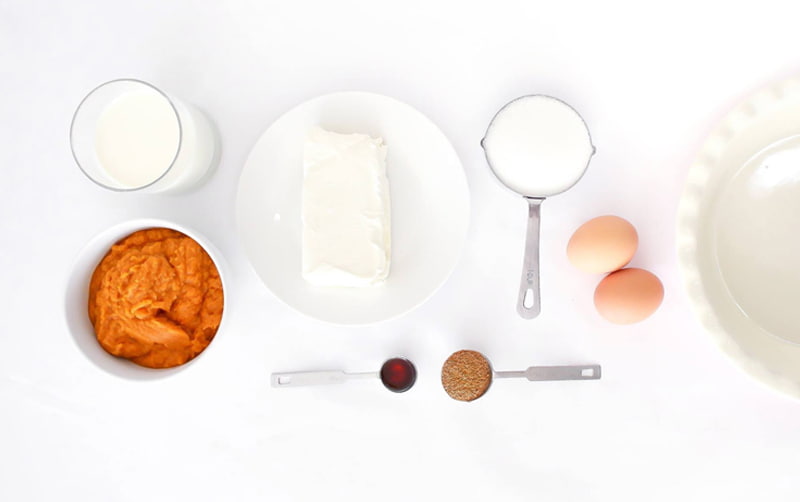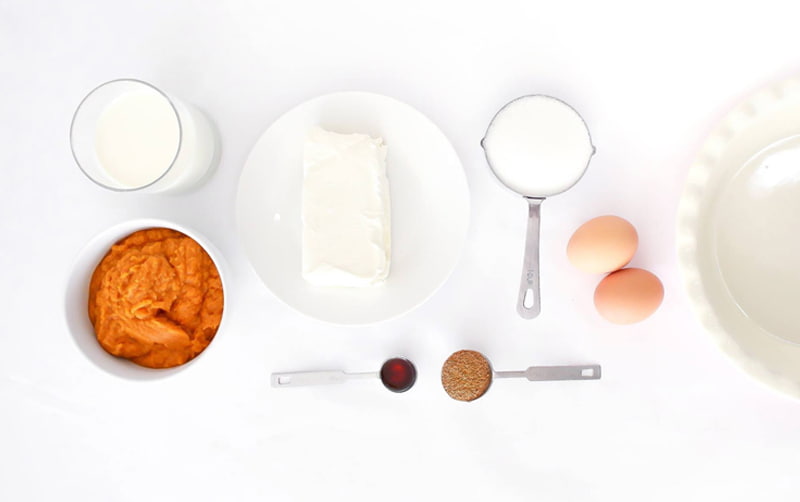 Photo by Heather Ford on Unsplash
Preheat the oven to 430°F. Lightly grease an oven tray with a non-stick cooking oil spray and set aside.
Combine the eggs, garlic, parsley, and salt and pepper to taste in a shallow dish and whisk. Place the chicken fillets into the egg mixture, rotating them so they're fully covered in the mixture. Cover the dish with plastic wrap and marinate for at least 15 minutes, though overnight is best.
After the chicken cutlets are marinated, mix the bread crumbs, grated parmesan, and garlic powder in a separate bowl. Now comes the messy part. Dip the chicken breasts into the breadcrumb mixture making sure it's evenly coated and place aside.
Heat the olive oil in a large cast iron skillet or frying pan over medium-high heat until noticeably hot and shimmering slightly. Add the chicken and allow it to fry for about four to five minutes on each side. The coating should be golden brown when finished and, keep in mind, the chicken will be going into the oven to finish cooking.
Place each chicken fillet on the prepared baking tray. Scoop 1/3 of a cup of sauce on each chicken breast along with the shredded mozzarella and parmesan cheese. Top with basil.
Bake for 15-20 minutes, making sure that the chicken has cooked thoroughly and the cheese is bubbling and melted.
For the Sauce
Begin by heating olive oil in a medium-sized pot. Fry the chopped onion until it's transparent, about 3-4 minutes. Then, add the garlic until fragrant.
Add the tomato puree, salt, pepper, and Italian herbs into the same pot. Cover with a lid and allow to simmer for eight to 10 minutes until the sauce has thickened slightly. Taste
That's it! You now have a recipe to make the best chicken parmesan out there. If you're in the mood to head to a restaurant, Maggiano's offers an chicken parmesan as well as other Italian favorites. Check out their full menu and prices here.
Featured Image by Roger Cziwerny on pexels