After having a busy day of work or school, you've definitely felt the struggle of trying to prepare a meal after a day full of work. The easiest thing to reach for is often a trip to a fast food drive-thru where you can grab your favourite burger and fries.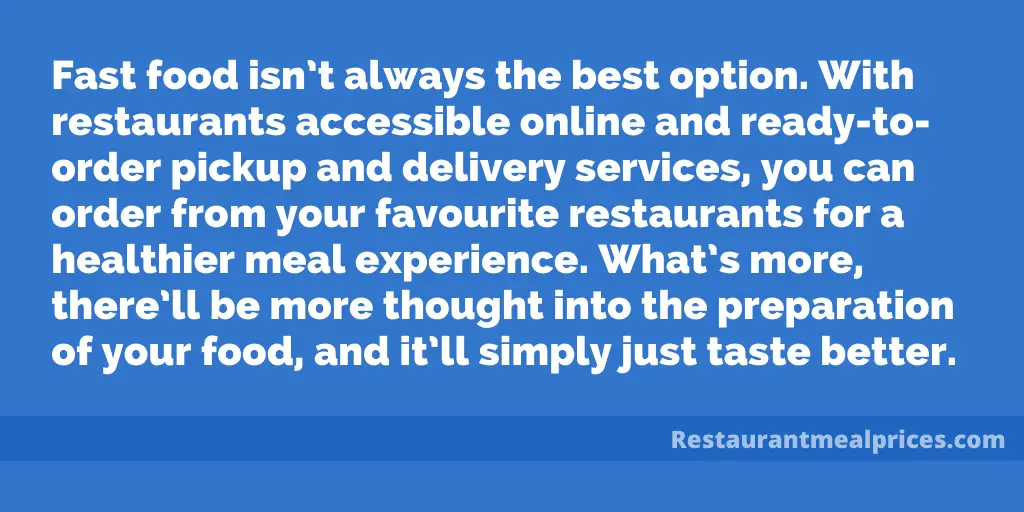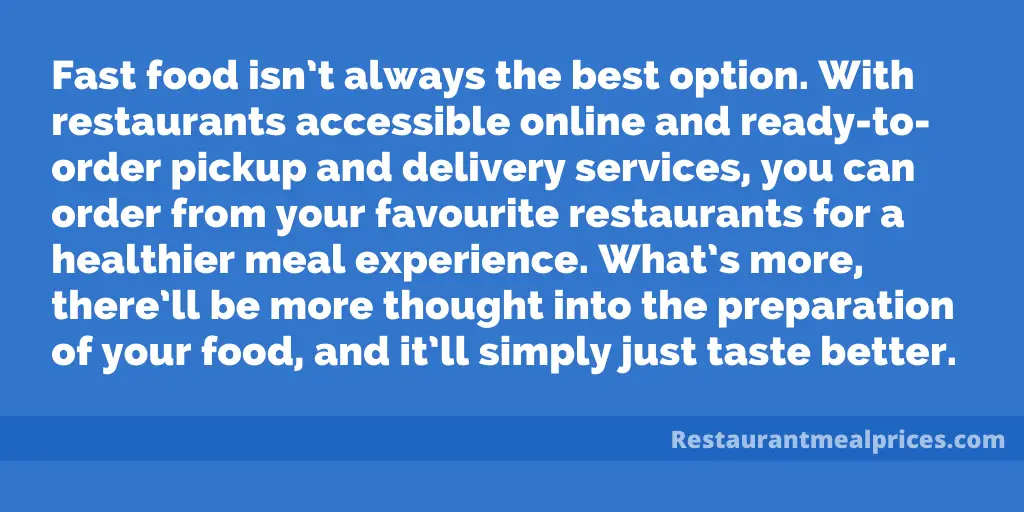 But fast food isn't always the best option. With restaurants accessible online and ready-to-order pickup and delivery services, you can order from your favourite restaurants for a healthier meal experience. What's more, there'll be more thought into the preparation of your food, and it'll simply just taste better.
Here are some of our favorite easy take-out foods that you should order when you're in a rush.
Mexican Burrito
Burritos are the ultimate meal to get everything you need in one bite. Packed with vegetables, protein and delicious sauce, there really isn't anything you're missing in a burrito.
Most restaurants will take the extra effort to grill the burrito before serving it to you as well. For extra yumminess, ask for sour cream or guacamole.
If you're looking for a healthier option, try your burrito as a bowl. Usually, a burrito bowl includes more greens, like lettuce or spinach. Ask for brown rice instead of white rice as well.
"Chicken that is broiled, grilled or poached in water, broth, citrus juice, wine, beer, tequila or any combination of liquids adds the least amount of extra calories while offering the most flavor. Shredded beef is also good as long as you start with a very lean cut of 15% fat or less and cook it low and slow to bring out its tenderness. Slow-cooked, lusciously seasoned and shredded pork, called carnitas, is also a healthy ingredient as far as balancing calories, fat and nutritional value."
Power Bowl
Power bowls,or buddha bowls, are often associated with people building muscle and heavy lifters, but it's truly for anyone looking to eat healthy. A power bowl is easy to prepare, so restaurants can whip up this dish pretty quickly. Most bowls include lots of power greens like kale and spinach, proteins like chickpeas, and grains like quinoa, making this a great vegan or vegetarian meal.
"As more and more people are becoming aware of the dangers of fast food, they're looking for healthier options that still fit with their busy lifestyles. That's where power bowls come in. Also known as grain bowls or 'buddha bowls,' these all-in-one meals can be not only convenient to transport and consume, but also health-promoting and are Instagram-worthy."
Fish & Chips
This British pub classic can be found at pubs and restaurants as a take-out option. What makes fish and chips a great dish to take home is the type of fish the restaurant offers. If you choose a restaurant that offers fresh-caught fish from your area, then you'll be supporting the local fishermen in your community.
"Overall, it's important to look for transparency. 'You want short supply chains with careful, robust people,' says Bowman. 'Look for specific information, not necessarily canned information, about what you're getting each week. What is this fish, where is it from, how was it caught, who processed it? Almost without fail, the people who are knowledgeable about their products can talk your leg off.'"
Veggie Burger
This is another great vegetarian option if you're looking for an easy and quick meal made by a restaurant chef. What's great about a restaurant burger as opposed to a fast-food burger is the cooking process of the patty.
Some restaurants will make each patty fresh and others from a frozen patty. However, the grill doesn't change, and grilling a patty with the right oils will help bring out that delicious veggie flavor.
Remember when you're picking up take-out food from your favorite restaurant, avoid people outside of your social circle. You can do this by physical distancing, staying six feet apart from people at minimum, and wearing a face mask to protect yourself and others. Check your local area or state's guidelines before going out to eat.
Check to see if restaurant menu pricing has changed, with favourites like Swiss Chalet, Legal Sea Foods, and Cracker Barrel all here on our site. Check out our list of all restaurants to compare more food menus.