The home kitchen is probably something we have all been spending a lot of time in since Covid-19 stay at home orders were put into place. You may have already loved cooking, but after months of trying just about everything in your kitchen from sourdough bread to making your own risotto from scratch, it may be time for a fresh change. Luckily, if you still can't go to any restaurants for dining in, you can remake some of the best restaurant recipes in your own kitchen. Whether you're stuck in the house, on a tight budget, or up for a new recipe, here are five restaurant recipes you have to try at home!
This slow cooker orange chicken recipe from Taste of Home is an easy recipe to whip up and leave in the slow cooker for the work day. This is a great recipe if you're working from home and want a no-hassle dinner. Serve with rice, peanuts, green onions, and fresh cilantro as a garnish. This is a great substitute for Chinese take-out and is sure to be a hit at dinner! See the recipe here at Taste of Home.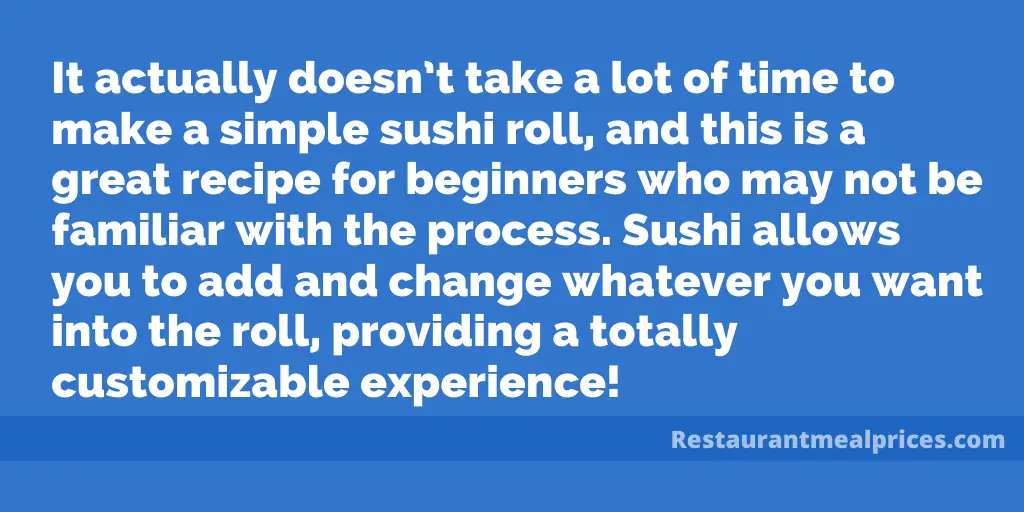 Craving sushi? This California roll recipe from California Avocado will hit the spot! It actually doesn't take a lot of time to make a simple sushi roll, and this is a great recipe for beginners who may not be familiar with the process. Sushi allows you to add and change whatever you want into the roll, providing a totally customizable experience! You can't go wrong with a delicious California roll, so try out this recipe. See the recipe here at California Avocado.
If you're looking for an easy pan recipe that looks impressive and delicious, try cooking up some crab cakes! This can be made with imitation or real crab meat and has jam-packed flavor. It is an easy recipe to make for someone at any cooking skill level and only takes 5 minutes to cook on the pan. You'll need quite a few spices for this recipe, but you may have most of them in your spice rack already. See the recipe here at Love Food.
You may have seen a menu item like this at some of your favorite pub houses or family restaurants and wondering how they make them. Well, if you're at home, you'll be able to make these chicken tostada cups with a few simple ingredients and a muffin tin. This is a super easy snack to make for a group and you only need chicken or meat substitute, tortillas, salsa, cheese, and refried beans. This recipe is also totally customizable to what you want on your tostada cup. If you are making a snack for the family, cook these in the oven and chop some fresh vegetables to offer as toppings. This makes for an easy, no-hassle snack on your end.  See the recipe from Taste of Home.
Chicken marsala is a classic Italian dish known for its cream sauce and tender chicken. You've definitely seen this menu item at your favorite Italian restaurant. This is not actually a difficult recipe to make and takes less than an hour to cook in your home kitchen. See the recipe from Hello Fresh here.
If you're looking for more recipe inspiration or restaurant menu items, check out our list of all restaurants to compare food menus from your favorite restaurants.