With coronavirus restrictions easing around the United States, the restaurant industry is slowly coming back to life. People want to go back to their favourite restaurants and gather together to share a meal.
But the rules and restrictions around COVID-19 can be unclear at times. As of the time of writing, all states have allowed restaurants to open their dine in services, meaning customers can sit in a restaurant and enjoy their meals.
CNBC says the financial loss to the restaurant industry has been huge:
"Since widespread lockdowns began in March, more than 8 million restaurant industry employees have lost their jobs or have been furloughed, according to a survey of 6,500 establishments by the association. That equates to a loss of $80 billion through April, and up to $240 billion by the end of the year."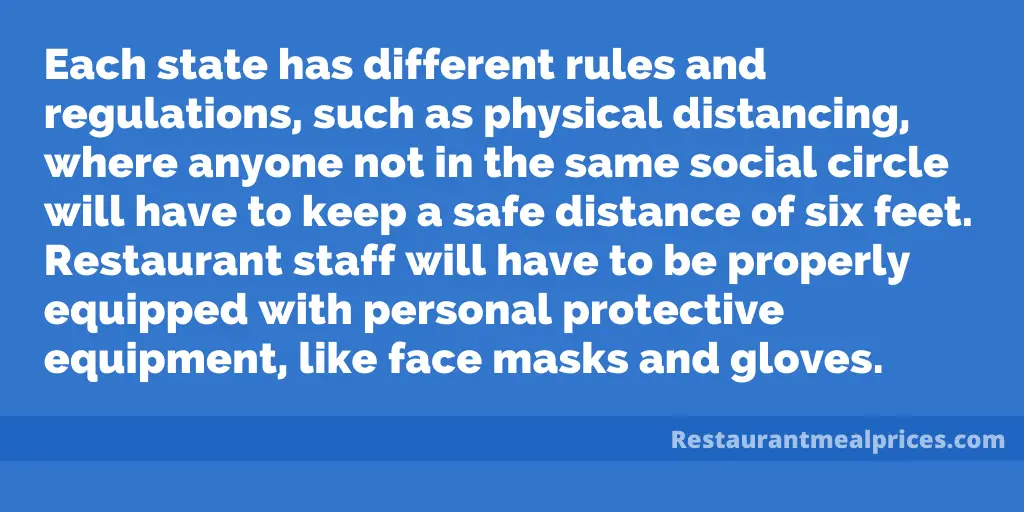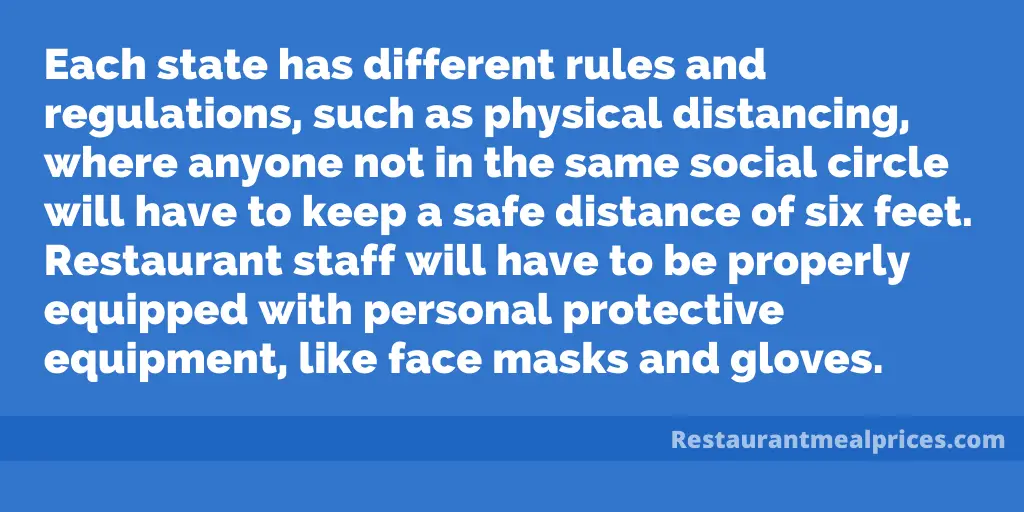 However, each state has different rules and regulations, such as physical distancing, where anyone not in the same social circle will have to keep a safe distance of six feet. Restaurant staff will have to be properly equipped with personal protective equipment, like face masks and gloves.
The kitchen and chefs will have to take extra precautions to ensure the food you're eating is not contaminated and safe to eat. For chefs and food prep, this means wearing PPE like face shields, gloves, aprons and hair nets or hats. Food and produce need to be washed before cooking and heated to certain temperatures to kill bacteria.
Checking If Restaurants Are Open For Dining In
To see if a restaurant is open, check with the restaurant you're looking for and see if they offer dine in services. You can do this through a Google search, calling the restaurant, checking out their website or social media, or checking on food service websites like Zomato or Yelp.
According to OpenTable, restrictions vary by region:
"Keep in mind that local (county, city, and town) guidance may differ from the state, and that many restaurants may not reopen right away even if they are able. Takeout and delivery remains an option in all areas, though."
States Where Dining In Is Allowed
Click on each state in the list to see the official guidance from the state's governments. Check with your local restaurants to see if dining in is allowed, as each restaurant is allowed to choose whether or not they offer dine in service.
States Where Dine-in Is Open (with restrictions)
See how meal prices for popular restaurant brands like Golden Corral, Lone Star Steakhouse, and T.G.I. Friday's have changed. Check out our list of all restaurants to compare more food menus.