You have landed on the page for TGI Friday's menu prices! TGI Friday's is a casual dining restaurant chain famous for its legendary selection of drinks and authentic food items. Signature, hand-crafted food choices like starters, grill items, burgers, sandwiches, fish, salads, and soups served for lunch and dinner. You can also enjoy a seasonal rotation of special dishes.
TGI Friday's is well known for their drinks, such as signature cocktails, crafts, drafts, & beers. There is a special place at TGI Friday's for kids with their own menu choices. Reservations are typically not required but recommended for special occasions and large groups.
Below are the latest TGI Friday's menu prices.
Food
Price

Starters

The Fridays™ Combo-Mozzarella Sticks, Loaded Potato Skins, Chicken Wings
$13.49
Sesame Jack™ Chicken Strips
$10.99
Spinach & Queso Dip
$9.49
Mozzarella Sticks
$8.49
Crispy Brussels Sprouts
$7.49
Jack™ Sliders (choose 2)
$7.99
Warm Pretzels
$8.49
Pan-Seared Pot Stickers
$9.49
Jack Daniel's® Sampler
$15.49
Loaded Chicken Nachos
$11.99
Philly Cheesesteak Eggrolls
$11.99
Loaded Potato Skins
$8.99
Green Bean Fries
$7.49
Spinach Florentine Flatbread
$8.99
BBQ Chicken Flatbread
$9.99
Giant Onion Rings
$7.49
Chicken Quesedilla
$8.99
Bucket of Bones
$18.49

Wings

Traditional
$11.99
Boneless
$10.49

Main Dishes

Steaks & Ribs

Jack Daniel's® Ribs- Half Rack
$14.99
Jack Daniel's® Ribs - Full Rack
$21.99
BBQ Ribs - Half Rack
$13.49
BBQ Ribs- Full Rack
$20.49
Center-Cut Sirloin & Shrimp
$16.99
Center-Cut Sirloin
$13.99
New York Strip - 14 oz.
$21.49
Add Half-Rack Jack Daniel's® Ribs
$6.99
Add Half-Rack BBQ Ribs
$6.99
Add Six Crispy Shrimp
$3.99
Add Six Bacon-Wrapped Shrimp
$6.99

Pastas

Bruschetta Chicken Pasta - Half Portion
$9.49
Bruschetta Chicken Pasta - Full Portion
$14.49
Cajun Shrimp & Chicken Pasta - Half Portion
$9.99
Cajun Shrimp & Chicken Pasta - Full Portion
$14.99

Chicken & Seafood

Dragon-Glaze Chicken
$13.49
Dragon-Glaze Salmon
$16.99
Sizzling Chicken & Shrimp
$15.49
Fried Shrimp
$14.49
Sizzling Chicken & Cheese
$13.99
Parmesan-Crusted Chicken
$11.99
Crispy Chicken Fingers
$12.49
Jack Daniel's® Chicken
$14.99
Simply Grilled Salmon
$16.99
Fish & Chips
$14.49
Bacon-Wrapped Shrimp
$14.99

Add-Ons for Main Dishes

Caesar Salad
$3.99
Cheddar Mac & Cheese
$3.50
Coleslaw
$2.00
Crispy Brussels Sprouts
$3.50
Giant Onion Rings
$3.50
House Salad
$3.99
Jasmine Rice
$2.00
Lemon-Butter Broccoli
$3.00
Mashed Potatoes
$2.00
Seasoned Fries
$2.00
Soup
$3.99
Super Veggies
$3.00
Sweet Potato Fries
$3.00

The Burger Bar

Philly Cheesesteak Burger
$12.49
Jack Daniel's® Burger
$11.49
Bacon Cheeseburger
$10.99
Really Good Cheeseburger
$9.99
Buffalo Wingman's Burger
$12.49
Turkey Burger
$10.49
The Beyond Meat Cheeseburger
$13.49

Sandwiches

French Dip
$12.49
Jack Daniel's® Chicken Sandwich
$10.49
Mediterranean Shrimp Naan
$10.99
Southern Fried Chicken Sandwich
$9.49

Salads & Soups

Caesar Salad with Grilled Chicken
$10.49
Caesar Salad with Grilled Salmon
$14.49
Caesar Salad with 6 oz. Center-Cut Sirloin
$12.49
Pecan-Crusted Chicken Salad
$11.99
BBQ Chicken Salad
$11.99
Million Dollar Cobb
$10.49
Million Dollar Cobb with Grilled Salmon
$14.49
Million Dollar Cobb with 6 oz. Center-Cut Sirloin
$12.49
House Salad- Side Portion
$4.99
Caesar Salad- Side Portion
$4.99
Soup Of The Day
$4.99

French Onion Soup
$4.99
White Cheddar Broccoli Cheese Soup
$4.99

Salad Dressings: Avocado Vinaigrette, Balsamic Vinaigrette, Bleu Cheese, Caesar Vinaigrette, Honey Mustard, Low Fat Balsamic Vinaigrette, Ranch, Thousand Island

Desserts

Red Velvet Sparkler Cake
$7.99
Tennessee Whiskey Cake
$7.99
Vanilla Bean Cheesecake
$6.99
Brownie Obsession
$6.99
Toasted S'Mores Extreme Shake
$8.00
Red Velvet Extreme Shake

$8.00
Oreo® Madness
$6.99

Lunch Pairings (Monday-Friday 11:00am - 3:00pm)

You Choose 1: Mozzarella Sticks, House Salad, Caesar Salad OR your choice of Soup

And Pair With One of the Following:

1/2 Turkey & Avocado BLT Sandwich, Cheddar Mac & Cheese, or Soup
$7.00
Jack™ Sliders, Chicken Quesedilla, or Any Lunch-Sized Salad with Chicken
$9.00

Simply Refreshing

Strawberry Passion Fruit Tea
$2.99
Tropical Raspberry Tea
$2.99
Triple Berry Smoothie
$2.99
Cherry Limeade
$2.99
Strawberry Lemonade Crush
$2.99
Fridays House-Made Lemonade
$2.99
More Information about TGI Friday's
Happy Hour
TGI Friday's Happy Hour is a great choice to meet friends and co-workers. Friday's is the place to meet up, catch up and drink up (please drink responsibly). Watching a live sporting event at Friday's is ideal. High-def, flat screen TVs in the bar area make you feel like you are right there in the middle of the action.
What's New
Check out Friday's new 474 menu. The menu consists of right size portions of Friday's favorites for less. $4 for appetizers, $7 for entrees, and $4 for desserts. Consider it the next time you visit Friday's. Also, back by popular demand, Friday's brings back Endless Apps for $10 per guest of Friday's unforgettable appetizers.
Give Me More Stripes(TM) Loyalty Program
Famous for their red-striped canopies, Friday's now has a guest recognition program named after the red stripes. TGI Friday's is a great place for friends and they want you to be their friend. Sign up for the Give Me More Stripes(TM) and start collecting stripes towards free purchases. Every dollar you spend earns a stripe. That's not all. Other perks of the program include complimentary dessert on your birthday, a preview of upcoming menu items, and the latest happenings at Friday's.
Friday's Menu Nutrition Information 
Friday's works hard to make sure that complete nutritional information is available and accurate. Before you head over to your favorite Friday's location, be sure to check out the nutritional information guide that provides details on all their dishes. You can also find this information at each Friday's location. For those diners with allergies or gluten sensitivities, alternate menus can be requested before you order to help with your decision making.
Careers
Love everything about Fridays? Are you a self-confident individual that enjoys working in a fun environment where you can be yourself and meet new people? That is exactly what it takes to be a team member at TGI Friday's. Head over to the Career page on their official website and learn more about current openings, flexible work schedules, and competitive pay and benefits packages.
Social Responsibility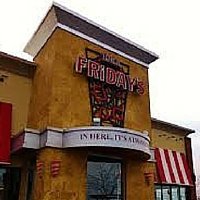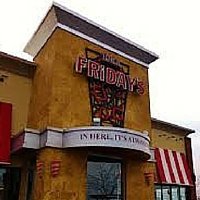 TGI Friday's is committed to operating in socially responsible manner and giving back to those in need in their local communities. Friday's is a national Sponsor for Feeding America, a hunger relief program. Friday's also strives to make a positive impact in communities by working with suppliers that understand the importance of treating animals with care and consideration.

History 
Allan Stillman opened the first TGI Friday's in 1965 in New York City. Allen's reason for delving into the restaurant business was simple; he was looking for a place to meet single ladies. Allen's choices for socializing consisted of male-dominated beer drinking establishments. Not the ideal spot to meet single ladies. So with some borrowed money and funds of his own, Allen forged ahead to create a spot where you could get a quality meal in a place that was inviting and friendly.
For more information about TGI Friday's, visit their official website.
TGI Fridays Frequently Asked Questions
Who owns T.G.I. Friday's and where are they located?
T.G.I.Friday's is a business unit of privately-held investment firm Sentinel Capital Partners and TriArtisan Capital Partners. TGI Friday's is headquartered in Carrollton, TX. Today there are over 900 T.G.I Friday's locations in 60 countries.
What are the hours of operation at T.G.I. Friday's?
The majority of T.G.I. Friday's hours of operation are from 11:00 am -1:00 am. Select locations may be opened later on weekends. Be sure to check your favorite location.