Village Inn menu prices at your fingertips. Village Inn is a casual dining restaurant chain famous for serving buttermilk pancakes, omelets, and other breakfast items all day. Village Inn menu also includes other American favorites like chicken-fried steak, juicy burgers, sandwiches and salads.
Many Village Inn pies have earned Blue-Ribbon Awards at the American Pie Council's National Pie Championships. Be sure to try a slice or complete pie. Village Inn pies come in 20 different choices to choose from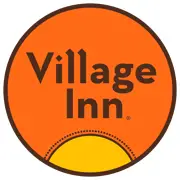 Table of Contents
Village Inn Menu Prices
Food
Price

A Few Good Eggs

Ultimate Brakfast
$8.49
1/2 lb. Chicken-Fried Steak & Eggs
$9.39

Hearty Meat & Eggs Special

4 Hickory-Smoked Bacon Strips
$7.49
4 Sausage Links
$7.49
2 Sausage Patties
$7.49
Corned Beef Hash
$7.79
8 oz. Ham Steak
$8.69
6 oz. Top Sirloin Steak
$9.49
2 Center-Cut Pork Chops
$8.89
Eggs Benedict
$8.19
Biscuits & Gravy with Eggs
$7.69
Huevos Rancheros
$7.69
Santa Fe Breakfast Burrito
$8.19
2-2-2 Breakfast
$5.69

Juice It Up!

Cranberry Nut Quaker Oatmeal
$4.79

Potato Pancake Benedict Scrambles

Country Sausage (New)
$8.29
Farmer's Market (New)
$8.59
Southwest (New)
$8.59

Egg Craver's Omelettes

Ultimate Bacon & Cheese Omelette
$8.49
Cross Country Omelette
$8.19
Denver Omelette
$8.49
Veggie Omelette
$7.99
It's All Greek to Me Omelette
$8.49

Savory Skillet Meals

Ultimate
$9.19
Chicken-Fried Steak
$9.19
Garden
$7.69
Double Bacon Double Cheese
$7.69
Ham & Cheese
$8.39
California
$8.39
Rio Grande
$9.19

Waffles & French Toast

Belgian Waffle Combo
$7.49
Belgian Waffle Combo (Just The Waffle)
$6.29
Chicken & Waffles (New)
$8.49
French Toast Combo
$7.69
French Toast Combo (Just the French Toast)
$6.49
Strawberry Banana Cream French Toast
$7.99

Made-From-Scratch Pancakes

Buttermilk Pancake Combo
$7.19
Buttermilk Pancake Combo (Just the Pancakes)
$5.69
Fruit & Nut Multigrain Pancakes
$7.29
Smothered With Love
$1.49

Made-From-Scratch Crepes

Crepes Lorraine
$7.49
Strawberry Crepes Combo
$8.39
Crepes Escape
$8.29
Crepes Escape (Without Turkey Sausage)
$7.39

The Hearty Way To Start Your Day

Chicken-Fried Steak Benedict (New)
$9.49
Chicken-Fried Steak Skillet
$9.19
1/2 Lb. Chicken-Fried Steak & Eggs
$9.39

You! Made-From-Scratch

Banana Nut
$6.49
Granola Berry (New)
$6.49

The INNcredible V.I.B. (Choose 4 Different Items For) for $6.79

Pick 3 (Choose One Item From Each Group)

Soup or Salad * Half Sandwich * Award-Winning Pie

Speciality Sandwiches

Avocado Swiss Chicken
$8.19
Chicken Ranch
$7.99
Turkey Avocado Bacon Melt
$8.59
Knife & Fork Hot Turkey (New)
$8.29
Club Deluxe
$8.19
Bacon, Lettuce & Tomato
$7.49
Bacon, Lettuce & Tomato (With an egg, any-style)
$8.19
Grown-Up Grilled Cheese
$7.69
Albacore Tuna Melt
$7.39
Reuben
$8.19
French Dip (New)
$8.69

Garden Fresh Salads

Cobb Salad
$8.89
Chicken Caesar Salad
$8.49
Chef Salad
$8.49
Chicken & Fruit Salad
$8.99

Pita Sandwiches

Honey Mustard Club
$7.99
Cuban
$7.99

Soup & Chili

Soup of the Day (Cup)
$2.89
Soup of the Day (Bowl)
$3.19
Chili: Red or Pork Green (Cup)
$3.09
Chili: Red or Pork Green (Bowl)
$3.79

Crush Burgers

All-American Cheeseburger
$7.49
Patty Melt
$7.99
All-World Double Cheeseburger
$9.19
Chili Cheeseburger (New)
$8.99

Add To Any Crush Burger

Sliced Avocado
$1.49
2 Bacon Strips
$1.49
Burger Patty
$1.69
Garlic Grilled Onions
$0.79
Garlic Grilled Mushrooms
$0.79
2 Fried Onion Rings
$0.79
BBQ Sauce
$0.79
Fried Egg
$.079
Fresh Jalapeños
$0.79

American Classics

1/2 Lb. Chicken-Fried Steak
$9.99
Top Sirloin (6 oz.)
$9.49
Top Sirloin (6 oz.) With five golden-fried shrimp
$12.49
Chopped Steak (10 oz.)
$9.49
Pork Chops
$9.79
Chicken-Fried Chicken
$9.49
Chicken Tenders
$8.99
Fish & Chips
$8.99
Golden-Fried Shrimp
$9.49
Grilled Fish of the Day
$9.59
Slow-Roasted Turkey (New)
$9.39
Smothered Chicken
$9.29

Sides

Broccoli * Coleslaw * Sliced Tomatoes * Fresh Fruit * Honey-Glazed Carrots * Corn * Black Beans * Rice Pilaf * Stuffing * Cranberry Sauce * Potato Pancakes * Mashed Potatoes & Gravy * French Fries * Onion Rings

Comfort Food, Southern-Style

1/2 Lb. Chicken-Fried Pepper Steak Dinner (New)
$10.49
1/2 Lb. Chicken-Fried Steak Sandwich (New)
$8.79
1/2 Lb. Chicken-Fried Steak Dinner
$9.99

Free Slice Of Pie Every Wednesday!

Coconut Cream * Cherry * Triple Berry * Strawberry Rhubarb * Country Apple

A La Carte

Toast
$1.99
English Muffin
$1.99
2 Fresh-Baked Biscuits
$2.29
Bagel with Cream Cheese
$2.29
Cinnamon Roll
$2.89
Pecan Roll
$2.99
Hash Browns
$2.59
Country Potatoes
$2.59
4 Sausage Links
$2.99
4 Bacon Strips
$2.99
2 Sausage Patties
$2.99
4 Turkey Sausage Links
$2.99
3 Canadian-Style Bacon
$3.19
Grilled Ham Steak
$3.39
Low-Fat Vanilla Yogurt Parfait with Fruit & Granola
$2.99
Low-Fat Vanilla Yogurt
$2.29
Fresh Fruit
$2.59
Quaker Oatmeal
$2.49
Assorted Dry Cereal
$2.49
Assorted Dry Cereal with sliced Banana
$3.49
Granola
$1.99
French Fries
$2.59
Onion Rings
$3.79
Side Garden Salad
$2.99
Side Caesar Salad
$2.99

Beverages

Premium Roast Coffee * Hot Chocolate Tea * Milk * Juices * Bottled Water * Limeades * Soft Drinks * Lemonade * Shakes
More information about Village Inn
Village Inn Sweet Returns® Fundraising Program
Guests looking for a unique fundraising option or employers looking for a great incentive, take a look at the Village Inn's Sweet Returns® program. The program is simple and convenient plus the pies have been crowned The Best Pie in America®. Guests purchase Sweet Returns® cards at a discount, the cards are then sold to raise funds or provide incentives. Contact the restaurant manager at your local Village Inn location. Additional details can be found on the official Village Inn website.
Village Inn Pie Orders
Being voted The Best Pie in America® is a great honor. Village Inn makes it easy to share their great tasting pies. Now guests can order their favorite tasting pies online and pick them up at their local Village Inn location. Village Inn pies are great for any occasion or just because.
Village Inn Gift Cards 
The gift of a great tasting pie. That's what guests can offer their friends or loved ones when handing out Village Inn gift cards. Ordering is simple and can be accomplished online. Guest can purchase traditional gift cards that are mailed to recipient via postal service or guests can order e-gift cards which will be delivered to recipient's email inbox instantly.
Village Inn's Free Pie Wednesday(TM)
At Village Inn, they celebrate the famous hump day by offering Free Pie Wednesday(TM). Guests receive a free slice of Double-Crust Fruit or Lemon Meringue pie with a dine-in purchase. Details are online or at the restaurant. Is it Wednesday yet?
Village Inn eClub Newsletter
Guests that enjoy dining at the Village Inn and want to keep up-to-date with all the latest news, value deals, coupons, and new menu items can join the email club. Sign up is quick and free plus for joining, guests receive a coupon for a free slice of pie when they order an entree meal. You have to love the word FREE!
Careers at Village Inn
For over 50 years, Village Inn has been employing talented, hard-working team members. That still continues today and candidates that are looking for a flexible career path that offers training programs, opportunities, and initiatives need to visit the Career page on the official Village Inn website. Potential candidates can learn the history and core values of Village Inn and browse current openings.
History of Village Inn 
The first Village Inn Pancake House was opened in Denver, Colorado in 1958 by James Mola & Merton Anderson. In 2009, American Blue Ribbon Holdings acquired the Village Inn chain of restaurants. There are currently over 200 Village Inn locations. The company headquarters is in Nashville, TN. Be sure to follow and connect with Village Inn through various social media platforms.
For more information about Village Inn, visit their official website.
Frequently Asked Questions
When does Village Inn close?
Most locations close at 10 pm. Check with your local restaurant for more details.
When does Village Inn open?
Most locations open at 7 am. Check with your local restaurant for more details.
What is Village Inn?
Village Inn is a chain of restaurants in the United States that serves breakfast, lunch, and dinner. The menu features a variety of options, including pancakes, omelets, sandwiches, burgers, and salads. The restaurant is known for its friendly atmosphere and casual dining experience.
See Related Blog Posts for Village Inn
There is nothing better than waking up on the weekend and taking the whole family out for a delicious breakfast. Load up the car and head over to Golden Corral for an all you can eat breakfast or brunch buffet that has something for everyone. Golden Corral is a family restaurant that not only has standard American favorites on the menu but also tasty seasonal options as well. This long-time family restaurant has over 500 locations where you can get a great meal for a great price. The best part of visiting Golden Corral for breakfast is that you not only get your fill of delicious, homestyle food but it also won't break the bank when you bring a big group.