We all know that breakfast is the most important meal of the day (at least, that's what doctors tell us, anyway). There's truly nothing better than heading out early on a weekend morning to have your breakfast made for you when you don't feel like cooking after a long week of 9-5. But where do you go when you're looking for a breakfast that is guaranteed to be great? In this article, we've gathered some of the best breakfast chains in America that we know will serve you an outstanding meal, so we can take the guesswork out of where to go.
Bob Evans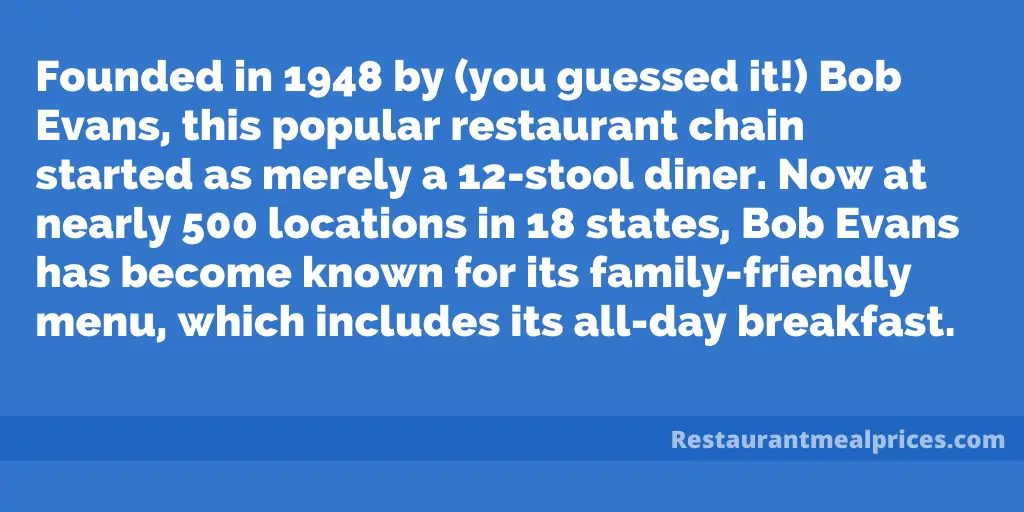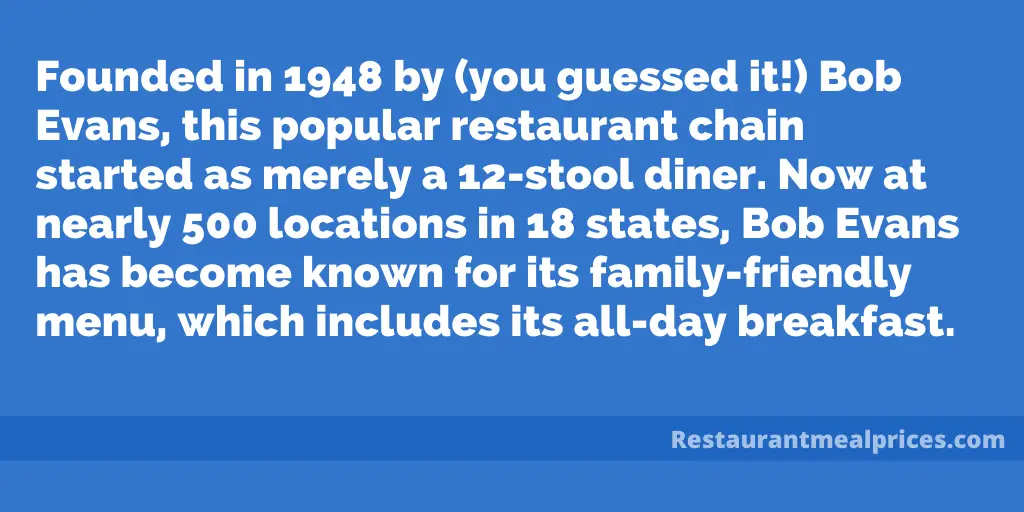 Founded in 1948 by (you guessed it!) Bob Evans, this popular restaurant chain started as merely a 12-stool diner. Now at nearly 500 locations in 18 states, Bob Evans has become known for its family-friendly menu, which includes its all-day breakfast.
A survey conducted by CSP Daily News tells us what customers really think of this popular restaurant chain:

"Breakfast at Bob Evans is a craveable menu feature that over a fifth of recent customers say they can only get there. Sausage and sausage gravy are top callouts in the verbatims, with one respondent saying, "they have the No. 1 sausage in my opinion". The Bob Evans Sausage Gravy Breakfast features a bowl of sausage gravy served with biscuits and hash browns, home fries, or grits – it's a top callout among customers."
Huddle House
Started in 1964 with the goal of providing a 24-hour eatery, Huddle House now has 349 locations across 23 states. For more than 60 years, Huddle House has been serving fresh and hot homestyle meals for breakfast, lunch, and dinner, with some popular favorites being the Golden Waffle and the MVP Breakfast Platter.
Mashed.com tells us more about the Southern comfort stop, Huddle House:

"If you're from the South and you love rich, flavorful food for breakfast, you've surely loved your visits to Huddle House. Since its first location in Decatur, Georgia, more than five decades ago, this restaurant chain has been all about serving Southern breakfast food at its best. Today, you can visit one of their hundreds of locations and be confident that the quality will be high."
Village Inn
Originating in Denver, Colorado, Village Inn now boasts 137 locations across the United States. You can enjoy one of their classic breakfasts, signature skillets, three-egg omelets, griddle favorites, and more all day long, and maybe even cash in on Free Pie Wednesday.
The Daily Meal explains why customers love Colorado-based Village Inn,

"Throughout the country, Village Inn has been around since 1958. Known for their skillet dishes, the options for morning treats are almost overwhelming. This all-day breakfast spot may not be open 24 hours, but their made-from-scratch, super enticing dishes helped them nab a spot in our top 10."
You can compare the full menus of Bob Evans, Huddle House, and Village Inn along with dozens of other restaurants on our page of all restaurants.