When it comes to delivery apps, one of our main concerns is currently contact-free options – for obvious reasons. Thankfully, the majority of top delivery apps out there are implementing contact-free delivery options, so you can feel more comfortable when receiving your food, as you'll never actually have direct contact with the person who's delivering your food (so, basically every introverts dream, as well as a necessary extra precaution to staying safe due to COVID-19). We're going to take a look at the top contact free delivery apps that you can download today.
PostMates
PostMates was founded in 2011 and has dominated the food delivery app industry in the United States. The great thing about PostMates, is you can have just about anything delivered, from your favorite takeout to a new pair of headphones. And one thing's for sure – they're focused on COVID-prevention and relief for their customers and employees.
Digital Trends tells us why PostMates goes above and beyond to make sure their customers are comfortable and their delivery staff are taken care of: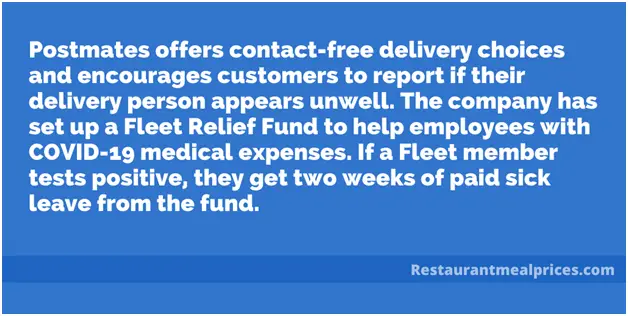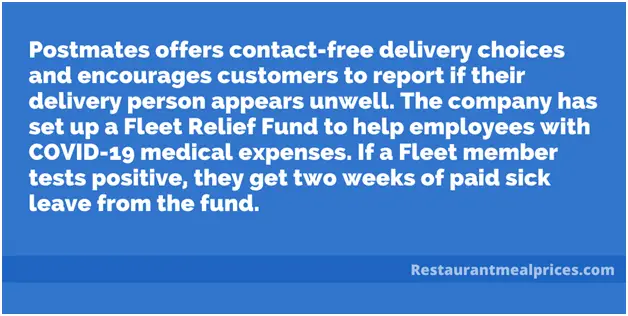 DoorDash
Odds are, you've heard of popular food delivery app DoorDash, which was brought to life in 2012. While DoorDash is primarily available in Canada and the United States, they're set to be expanding to Australia any day now. DoorDash has been fantastic for quickly offering a contact-free delivery option, as well as providing additional options.
Eater San Francisco explains why DoorDash is one of their top picks for contact-free delivery:
"DoorDash, which also owns Caviar, is encouraging customers to add their own delivery instructions by using an existing field in the app. For now, within the DoorDash app, when you go to check out, under "Delivery Instructions," customers can leave a note that they'd like food to be left at the door. After the order has gone through, customers can also text the driver with a photo of the exact spot where they would like the food to be placed. That does rely on customers to write their own instructions and text their own photos. So it's not as simple as ticking a box, or even a consistent policy, but for many concerned customers, it's an option".
Instacart
While there can seem like an abundance of takeout delivery apps available, nothing beats a great grocery delivery app. Instacart has blown up in popularity since COVID-19, but was founded by a former Amazon employee in 2012. Instacart has been working hard to provide tens of thousands with their grocery deliveries in the United States and Canada and has been fantastic with providing contact-free delivery options.
EOnline tells us why Instacart is a fantastic choice for contact-free grocery delivery:
"If you'd rather cook your own food, check out Instacart. The service delivers groceries from local stores to your front door day-of. You can also select "leave at my door delivery" if you would not like to come in contact with your delivery person." If you're looking to find the full menu online for your favorite restaurant that may not be on the delivery apps, we've got you covered. We provide dozens of top restaurant menus and their prices all in one place, making it easy to plan ahead. Take a look at our selection here!