Everybody loves the homey feel of the Texas Roadhouse and the array of delicious food to choose from. However, you wouldn't think this restaurant offered gluten-free options, but they have your back when it comes to options.
The Texas Roadhouse has its own gluten-free menu for anyone who's either allergic to gluten or has a bad gluten intolerance.
The Texas Roadhouse menu makes you picking out a yummy dinner that doesn't hurt your stomach even easier.
That in mind, Texas Roadhouse will always inform you of the fact all these dishes are made in the same kitchen. This means there is a small possibility that they can get cross-contaminated.
We're going to go over all their gluten-friendly options on their gluten-friendly menu so you can be ready to order before you walk into Texas Roadhouse restaurant.
Gluten Friendly Side Dishes and Appetizers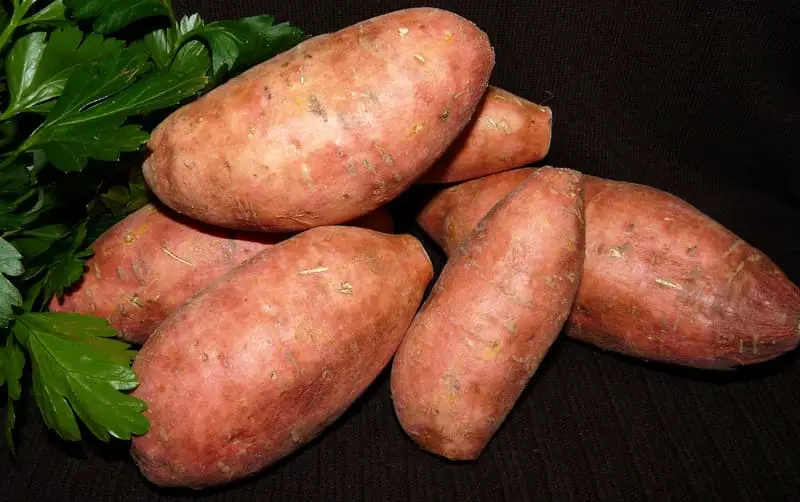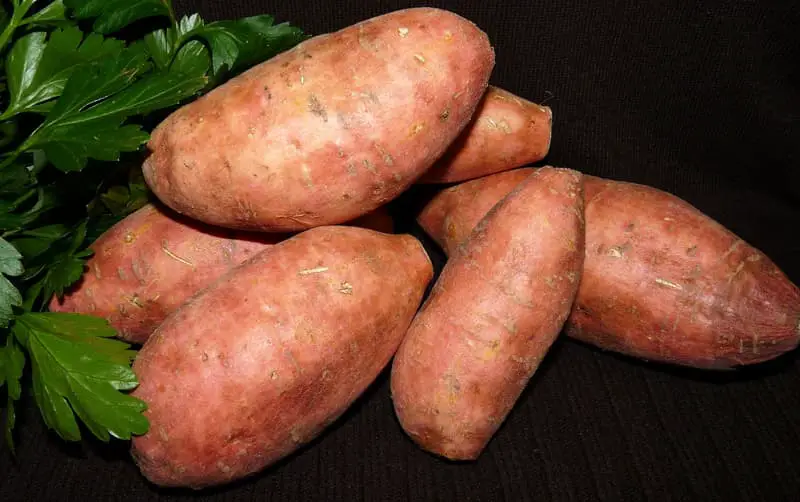 1. House Salad: Texas Roadhouse's house side salad always uses fresh greens and lettuce. Along with the fresh greens, this salad has cheddar cheese, tomato, and eggs added to it. You'll want to nix the croutons to keep it gluten-free. For a dressing, stick to either oil or vinegar. Many companies use wheat to thicken their salad dressings.
2. Baked Potato: A simple baked potato is a classic. You can either season it with just black pepper and salt or you can order the loaded baked potato. The loaded version has both cheddar cheese and bacon bits.
3. Sweet Potato: They're loved for their delicious sweet potatoes. These potatoes should be ordered plain and not loaded. You can use black pepper and salt to season them and keep them gluten-free.
4. Fresh Vegetables: They have fresh veggies that will compliment any of their main dishes.
Gluten Friendly Entrees and Dinner Salads
1. Grilled Chicken Salad: This dinner salad is great for anyone allergic to gluten. The greens and lettuce are both crisp and fresh. It comes with chicken, jack cheese, egg, tomato, bacon, and red onions. Keep in mind, you'll have to tell them to hold the croutons and not to marinate the chicken. Also to be safe, order only oil or vinegar as your salad dressing.
2. Steakhouse Filet Salad: The steakhouse filet salad is a favorite if you're craving a healthy steak option. This salad has fresh and crisp lettuce and greens. To top the greens, there is tender strips of steak filet, bleu cheese crumbles, bacon bits, red onions, and tomatoes. Plus, there's a side of bleu cheese to use as a dip or dressing. Make sure you tell your server to leave out the croutons and the seasoning on the steak. Use either oil or vinegar as your salad dressing if you don't like bleu cheese.
3. Steak Kabob: The steak kabob comes with onions, mushrooms, tomatoes, red peppers, and green peppers. It comes with rice (you'll want to replace that with a gluten-free side dish) and another side dish of your choice. Make sure to hold off on the marinating of the steak and any seasoning beside black pepper and salt.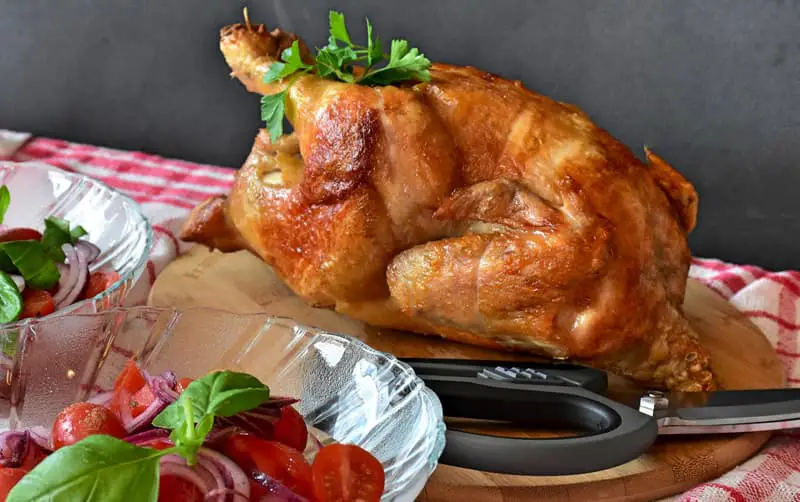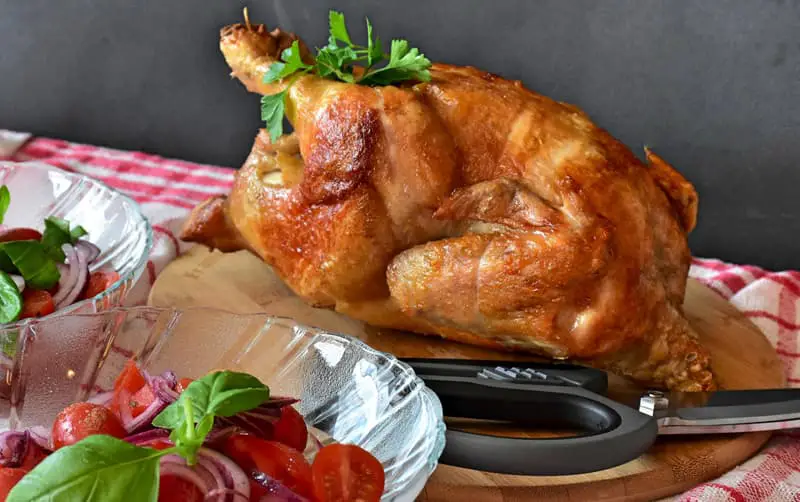 4. Grilled Chicken: They have a half-pound grilled chicken that's not only gluten-free but super healthy too. You get to choose two side dishes with your entree. Make sure to hold any seasonings or sauces. Instead, season with the gluten-friendly black pepper and salt.
5. Grilled Pork Chops: Just like the grilled chicken, the grilled pork chops are healthy and divine in taste. They're always fresh and boneless. You get your choice of two sides. You can order a single portion or a double portion. Since the grilled pork chops come with seasoning and peppercorn sauce, you'll have to ask them to leave it out. Black pepper and salt will be just as tasty on you juicy pork chops.
6. Grilled Salmon: If you're in the mood for fish, don't overlook their grilled salmon. They take a Norwegian filet salmon steak and grill it until it's nice and juicy. Then, they top it with a gluten-friendly lemon pepper butter that will melt on your tongue. You can order either a five-ounce salmon steak or an eight-ounce salmon steak. You also get two side dishes of your choice.
7. Ft. Worth rib-eye Steak: This rib-eye steak is super juicy and tender. Depending on your location, you can choose between the 10-ounce steak, the 12-ounce steak, and the 16-ounce steak. Plus, you get your choice of two sides with your steak. Make sure you ask for no seasoning and use black pepper and salt instead.
8. Porterhouse T-Bone Steak: There's a huge possibility you won't finish this steak at the restaurant since it weighs in at 23 ounces. But we always love leftovers for the next day. This t-bone steak is an interesting combo of the filet and the New York strip cuts. They're a USDA Choice steak. You also get to choose two side dishes to go with your giant slab of meat.
9. New York Strip Steak: Texas Roadhouse's 12-ounce New York strip steak will fill you right up. This steak is aged longer, creating the perfect juicy New York steak.       With this amazing steak, you get to choose two sides. You can also order an eight-ounce thick cut. Hold the seasoning when you order your steak.
10. Prime Rib: The prime rib cut is a Texas Roadhouse favorite and it's gluten-friendly. They slow cook each rib-eye steak for a super tender texture. Depending on the location of your restaurant, you can order a 10-ounce steak, 12-ounce steak, or 16-ounce steak. Plus, you get to choose two side dishes to enjoy with your meal.
The Bottom Line
The Texas Roadhouse is sure to impress your taste buds and if you're gluten-free, you don't have to miss out on their delicious steaks and entrees.