Does your mouth water when you think about TGI Friday's Philly cheesesteak sandwich or Philly cheesesteak burger? There's something about the combo of steak, cheese, and peppers that delights the taste buds and the aroma is even better.
But you don't have to go out to enjoy the flavor of a Philly cheesesteak and, if you're on the keto diet, you don't have to sacrifice carbs for deliciousness.
We have the perfect secret low carb, keto-friendly, delicious Philly cheesesteak casserole recipe that you didn't know you needed. You'll thank us later!
The Interesting Story of the Philly Cheesesteak
The history of the Philly cheesesteak is fascinating, from the myths surrounding the creation of this sandwich to the hard facts. As the name suggests, the sandwich originates in Philadelphia, U.S.A.
In the late 1800s to the 1930s, there was an increase of Italian immigrants moving to the south side of Philly and calling it home.
Hot dog vendors and goods vendors were a great way to feed the working Italians with the short work breaks they received while also providing a way of making money.
One hot dog vendor in the 1930s by the name of Pat Olivieri wanted to try something new for himself.
He substituted his hot dog for sliced rib-eye steak and threw in some onions to cook with it. Then, he placed them on an Italian roll.
This tasty new sandwich was only meant for him and his brother to eat for lunch. They were so delicious, they ended up being a big hit on the south side of Philly.
As the myth goes, a taxi driver smelled the cooking steak and onions and asked for a steak sandwich, too.
This taxi driver was a regular customer and so impressed with his steak sandwich, he implored them to continue to make them and spread the word throughout Philly.
Eventually, Olivieri would graduate from his hot dog stand to opening his own restaurant in the 1940s called Pat King of Steaks.
This is when he decided to add cheese to the sandwiches, marking the beginning of the actual Philly cheesesteak.
The sandwich's popularity soon extended beyond Philly into all over the United States. No one could deny the yummy steak sandwich and it soon because everyone's favorite.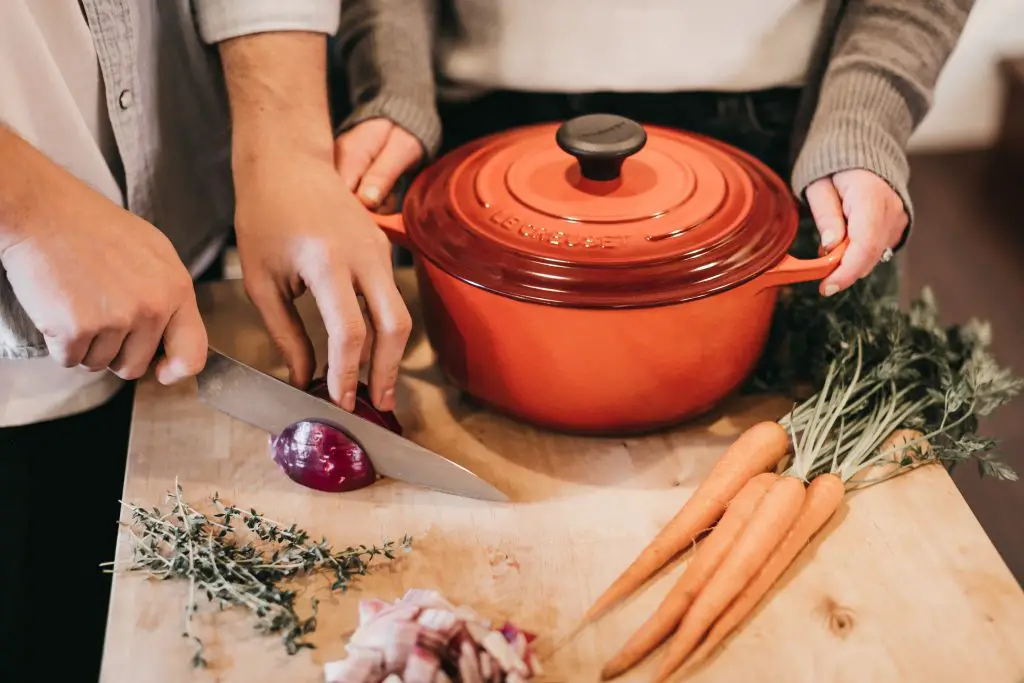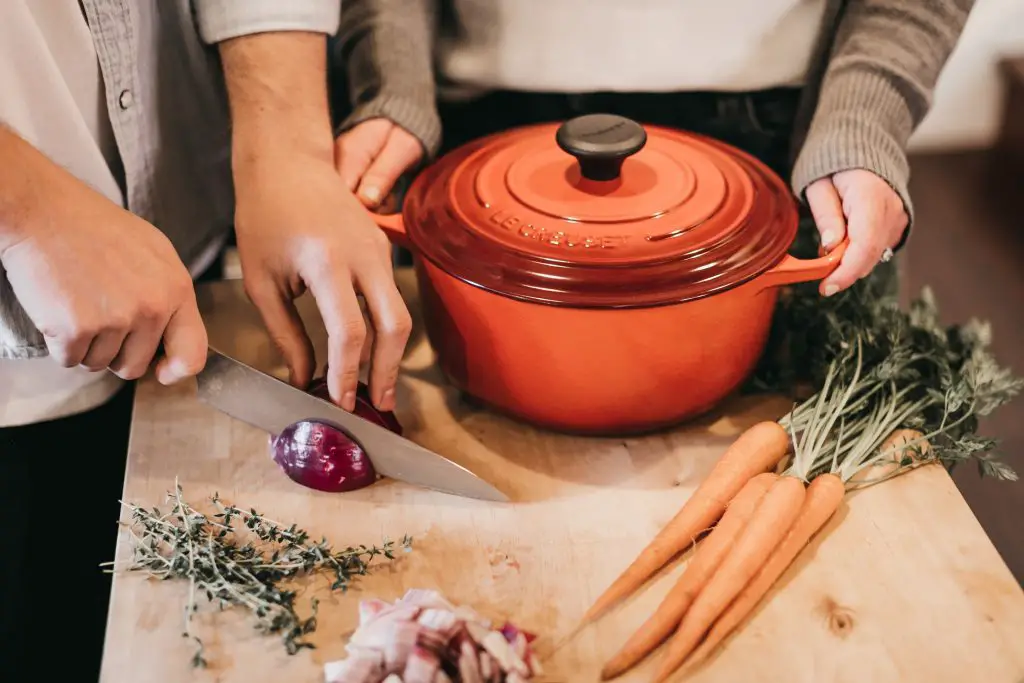 Keto-Friendly and Easy Low Carb Philly Cheesesteak Casserole Recipe 
Our special Philly cheesesteak casserole recipe has low net carbs, perfect for staying in ketosis. Better yet, it's super filling so you won't be hungry an hour after eating dinner.
Your stomach and taste buds will thank you.
This recipe makes 6 servings and each is about 380 calories.
1 and a 1/2 pounds of sirloin steak, cut into strips (you can substitute lean ground beef or ground turkey if you wish)
1 onion, chopped
1 green bell pepper, chopped
1 cup of fresh mushrooms, chopped and stems removed (you can use canned mushrooms but remember that canned veggies are always high in salt)
1 garlic clove, minced
1 teaspoon of steak seasoning or seasoning salt
1/4 teaspoon of salt
1/4 teaspoon of black pepper
1/2 cup of cream cheese, slightly melted
1/2 cup of heavy whipping cream
1 teaspoon of butter
2 large eggs
1 teaspoon of Worcestershire sauce
1 cup of mozzarella cheese, shredded
1 cup of provolone cheese, shredded (you can also use slices if it's easier for you to find)
First, preheat your oven to 350 degrees Fahrenheit.
Next, spray a 9-inch x 9-inch pan (or a 9-inch x 13-inch pan) with cooking spray to prevent the casserole from sticking to the pan while baking. Alternatively, you can also use butter if you prefer.
If you're using the strips of steak, add butter to your skillet. Then, throw in the strips of steak on medium-high heat. Season the steak with the steak seasoning, salt, and black pepper.
After a minute or two, flip the strips so the other sides of the steak can cook. Throw in the chopped onion and green pepper, mushrooms, and minced garlic.
It should only 5 to 7 minutes for the steak strips to fully cook. There should be no pink left in the meat and the veggies should be tender. Remove the skillet from the stovetop. Make sure to drain any grease from the pan.
Alternate Directions for Beef: If you're using ground beef or turkey instead of steak, throw the meat into a skillet to cook with butter. Use the seasoning salt, salt, and black pepper to season the meat as it cooks on medium-high heat. The meat will crumble. Once it's lightly browned but not fully cooked, add the chopped onion, green pepper, mushrooms, and minced garlic. Once the beef is brown throughout and the veggies are tender, pull the skillet from the stove. Make sure to drain any grease from the pan.
Using a large mixing bowl, combine the melted cream cheese, heavy whipping cream, eggs, Worcestershire sauce, and shredded mozzarella cheese. Mix the combination thoroughly.
Add the steak and veggies to the cheese combo and mix so they're evenly spread throughout the cheese mix.
Evenly pour your mixture into your baking pan. Cover with a layer of shredded provolone cheese.
Put the casserole into the oven. It should take between 20 minutes and 30 minutes to cook. When it's done, the cheese will bubble and the edges of the casserole will be slightly browned.
Let your Philly cheesesteak casserole sit. Once it's cool, serve and enjoy your rich, tasty dinner! 
The Bottom Line 
The Philly cheesesteak if popular for good reason, which is why we wanted to share our low carb and keto-friendly Philly cheesesteak casserole with you. The delectable smell will linger throughout your home and your family will be checking in constantly on dinner. Check out the rest of T.G.I. Friday's menu and prices here.