Hungry and feel like a BBQ meat-lovers meal that tastes great and really satisfies you? Or are you looking for some good ribs without all having to deal with all kitchen prep, oven spills, and mess? Applebee's full rack of ribs is one of the best around. It's ready fast, tastes great, and the best part is you do not have to worry about any prep or cleanup. While Applebee's is a great casual dining place with all the classics on the menu for both adults and kids, they really outdo themselves when it comes to their ribs. They are affordable and fill you up with mouth-watering tenderness and your choice of flavor.
Applebee's knows that the most important thing about ribs is cooking them correctly. You want tender, tasty, filling ribs and Applebee's has just that. They offer BBQ pork ribs as well as awesome riblets that customers rave about. So, what is it about Applebee's ribs that make them so special? Their cooking style and overall presentation and taste.
The Best of the Best
Applebee has a solid menu with something for everyone but their ribs are one of their most popular dishes. Whether you are 5 or 75, you can not go wrong. There is nothing better than eating ribs that leave you licking your fingers to get the last of that delicious sauce. There is a reason they garner such high praise. Applebee's ribs are top of the line quality. You just have to do a simple Google search on Applebee's ribs to see their great reviews.
Applebee's makes double glazed baby back ribs in your choice of sauce, cooked to perfection. While you can get Applebee's riblets at special times throughout the year, order the full rack to fill up on their great taste all year round. The ribs are slow-cooked until the meat is ready to fall off the bones, tender while retaining an amazing taste. Choose from Spicy Texas BarBQ or Honey BarBq sauce.
The best thing about these ribs is their texture. They are tender and juicy but not overcooked or dry. The crisp outer layer is delicious and the insides are perfectly done. Applebee's has this rib recipe down to a science.
Cooking Their way to Greatness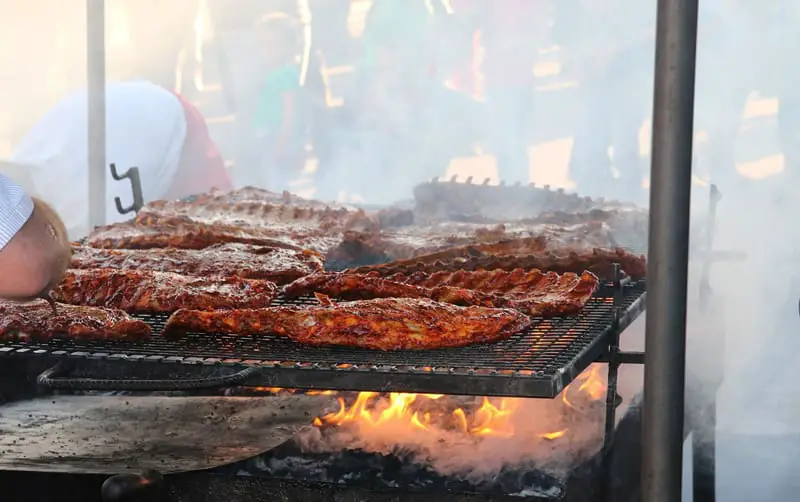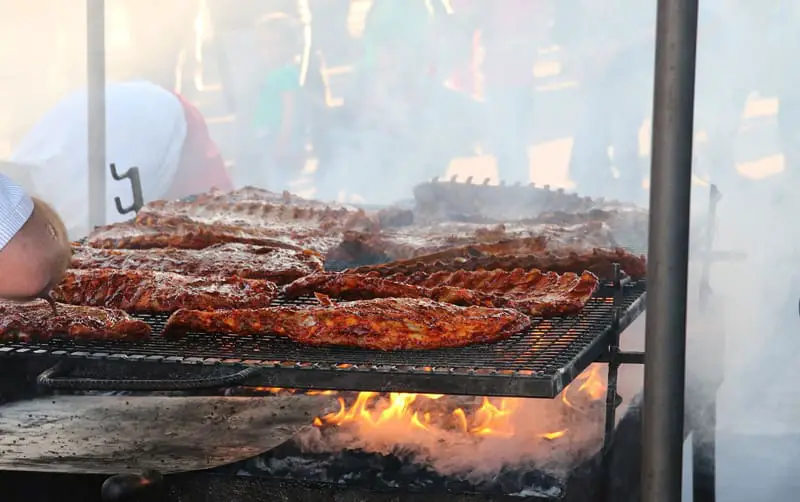 Image by moerschy from Pixabay
Many restaurants and home cooks boil their ribs first, but not Applebee's. And while most restaurants make their menu items fast, Applebee's ribs cannot be rushed. We don't know every secret to their rib recipe, but here is what we do know.
Their ribs are not parboiled, boiled, or simmered. Parboiling means the ribs are put in the water that has just reached a boil for three to four Other chefs place ribs in water at a full boil to break down the connective tissue, helping to tenderize them. Another option is to simmer the ribs at a low boil for a longer period of time. Again, this is done to tenderize. While these methods make sense, in reality, there are some serious drawbacks which is why Applebee's does not use them. Applebee's slow cook rib recipe does not use water immersion because, along with the releasing of fat, this process also releases the natural juices of the ribs. Applebee's wants both the fat and flavor to make sure the ribs retain their real taste. Losing fat and flavor also increases the chances that the ribs will dry out. So, slow cooking is the way to go. Applebee's rib sales prove this more than anything.
Since the ribs are not cooked in water, they are grilled first. Applebee's keeps it simple by rubbing on basic spices like salt, pepper, and garlic before grilling. Once they are put over the open flame, the ribs are seared on each side until cooked almost the whole way through.
Once the ribs are ready to come off the grill, they are steamed to make them even more tender. This is why the recipes takes a lot of planning and prep and cannot be made quickly and on-demand. Applebee plans ahead as it takes several hours to get the ribs to perfection. Slow steaming in an oven takes a long time but offers great results.
Once the ribs are out of the oven, a quick final grill and the addition of your choice of sauce creates a great lunch or dinner.
While this process for cooking a rack of ribs is fairly simple, it is time-consuming but the customer ends up with a great product. This is precisely why Applebee's is the best place to get a full rack of ribs.
Final Thoughts
Making ribs at home isn't hard but it is messy and takes a lot of time and patience if you want to do it properly. Knowing there is a neighborhood restaurant that can not only do it for you but also do it well means you can have ribs whenever you want them. Applebee's is the best place for a full rack of ribs that will leave you satisfied. Both your taste buds and your wallet will be happy.
Featured Image by ErwinVisser from Pixabay