If you're making a more conscious effort to eat healthy, the idea of eating at a restaurant chain can be daunting – after all, what on earth are you supposed to eat? We're here to tell you that nutrition does not have to fall by the wayside when you want to enjoy a meal out on the town. We're going to take you through some clever tips to eat healthy when eating out, so you can enjoy a dinner out with your friends guilt free.
Check Menus Online
Did you know that you can easily check menus online? Looking at menus ahead of time will not only give your pocketbook an idea of what to expect, but it can help you to choose a restaurant that will work for your diet.
Eatright.org expands on why it's smart to check out menus first: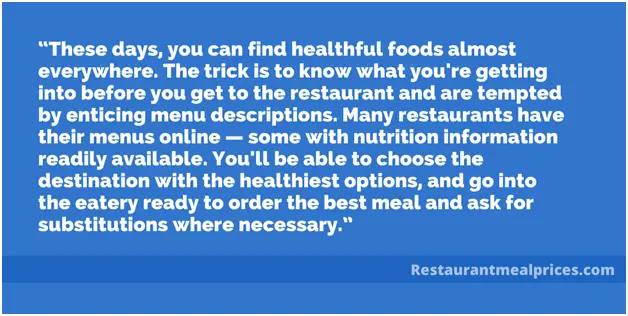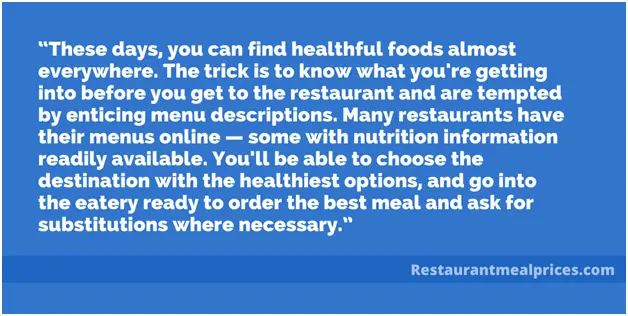 Eat Vegetables
If your meal already comes with vegetables, asking the restaurant to double or triple them is a great way to make sure your meal stays veggie focused. Veggies are a great source of vitamins and fiber, allowing you to stay fuller longer. And if your meal doesn't come with vegetables, consider asking for a hefty portion on the side.
Nutritionstripped.com talks about why veggies should be the centre of your meal:
"Vegetables are excellent sources of fiber and we know fiber keeps us fuller for longer. By making vegetables the center of your meal when eating out, can ensure you're getting enough fiber in your meal that'll keep you full, maintain a good blood sugar balance, and can prevent you from overeating. When you're eating out, ask for a side of vegetables, ask for double the vegetables with your main dish, a vegetable-rich soup, or a side salad to be made as an entree."
Hydrate
Not only can drinking water help you stay fuller for longer, but it will allow you to save calories. Opting for water instead of sugary drinks will cut down your calorie consumption, eliminating one major source of guilt when eating out.
Asweetpeachef.com talks about the importance of keeping hydrated on your meal out:
"Try your best to get used to drinking water as your main beverage.  Drinking water will slow you down from eating your food too fast, which will help you enjoy the food more, and it will allow your brain to get the message from your stomach that you're full so you don't overeat before your plate is already empty. You can ask for a slice of lemon, if plain water is too boring.  To ease into just having water, you can also wait to order a different beverage until after you've finished your first glass of water." Looking for restaurant menus online? We've got you covered. We provide dozens of top restaurant menus and their prices all in one place, making it easy to plan ahead. Take a look at our selection here!