With seasonal eating often referring to which farm-fresh produce is currently the tastiest, you may not think about the fact that seasonal eating also stems out to seafood. In fact, certain fish are in their prime at different times throughout the year, making some a healthier and more responsible choice than others. In this article, we take a look at the most responsible fish to eat during the spring and summer, so you can choose the freshest, healthiest, and most responsible seafood options.
Wild Alaskan Salmon
First up on our list is Wild Alaskan Salmon, which becomes in season around mid-May. Salmon boasts a variety of awesome health benefits, including the fact that it's rich in omega-3 fatty acids, is a great source of protein, and is high in B vitamins.
The Healthy Fish tells us more about Wild Alaskan Salmon:

"You're in luck if you live on the West Coast because wild Alaskan salmon is in season during the late spring and summer months. Wild Alaskan salmon includes many types of salmon, such as pink, coho, sockeye, chum, and king (also known as Chinook). If you're looking to add a bit of salmon to your diet, you can throw it on the barbecue and make cedar plank salmon at your next barbecue."
Albacore Tuna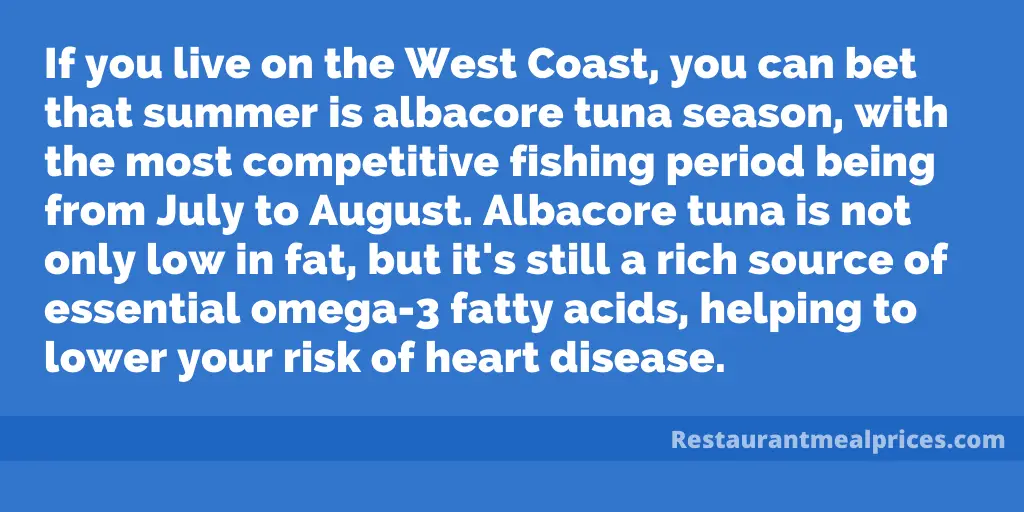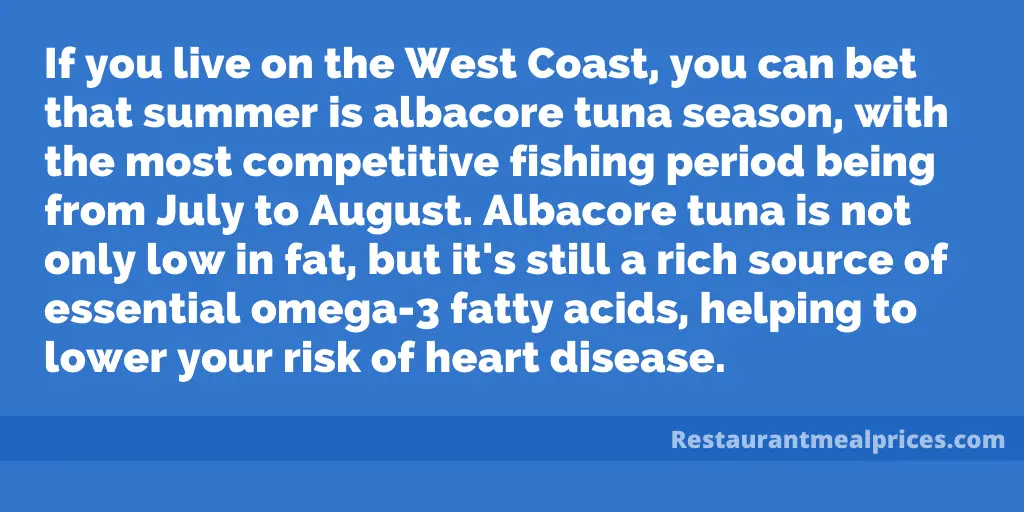 If you live on the West Coast, you can bet that summer is albacore tuna season, with the most competitive fishing period being from July to August. Albacore tuna is not only low in fat, but it's still a rich source of essential omega-3 fatty acids, helping to lower your risk of heart disease.
MarthaStewart.com gives us the lowdown on this summer fish:

"This mild, rosy tuna is relatively lean- be careful not to overcook it-and it's delicious eaten raw. If you're not on the West Coast, many fishermen flash freeze their albacore catch. This is worth seeking out and dedicating some freezer space to. If you're local, and so inclined, make the smallish investment in a pressure canner and put up several jars of the season's catch."
Mahi Mahi
Mahi mahi is a mild tasting fish that is often favored by those who prefer less of a "fishy" taste to their seafood. The best time to catch Mahi Mahi is from April to September, when these large fish are plentiful in the Florida Keys.
City Fish Market tells us more about how to cook with this common dolphinfish:

"These sport fish, also known as dolphin fish, are in season throughout the spring and summer along the east coast. Mahi mahi have a mild, almost sweet taste that pairs nicely with strong and spicy seasoning. You can pick up fresh steaks or fillets of mahi mahi at your local seafood counter. It can be steamed, poached, baked, grilled, or fried. Be careful not to overcook this tender fish."
Looking to see where you have these seasonal fish prepared for you at your favorite restaurant? Check out our list of all restaurants to compare food menus.