We all know that pumpkin pie is quite literally the cherry on the top of Thanksgiving dinner! Unfortunately, not everyone finds the process of making a pumpkin pie super easy. Not only is there a learning curve to cooking it just right, but you want to make sure that yours is the best pumpkin pie recipe out there – you don't want anyone leaving your home saying it was "just okay!". So how do you master this famous Thanksgiving dessert? We're going to look at some tips on how to make the perfect pumpkin pie, so you can be certain yours will come out on top this year!
Chill Your Dough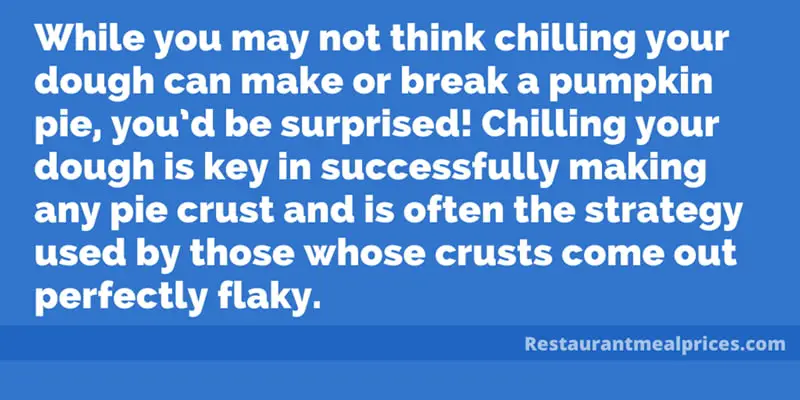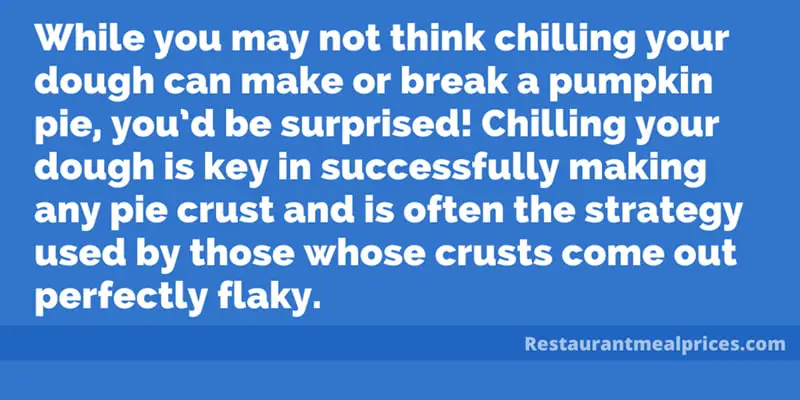 While you may not think chilling your dough can make or break a pumpkin pie, you'd be surprised! Chilling your dough is key in successfully making any pie crust and is often the strategy used by those whose crusts come out perfectly flaky.
Amy Bowen of The Cookful tells us more on why chilling your dough is essential to the perfect pumpkin pie:
"My grandmother is a heck of a pie crust maker and she insists this is the secret to a flaky crust. Chill all the ingredients (even the flour!) when you're preparing the crust. Then roll out your dough into discs, wrap in plastic, and chill again for at least 30 minutes. Roll it out, put it in the pie plate and chill again for 15 minutes before filling and baking."
Opt For a Cooler Oven
While cranking up that oven temperature can be a good way to go if you're in a hurry, it's not going to benefit your pumpkin pie. If you have the time and patience, cooking your pumpkin pie on a lower heat for longer will help ensure it comes out perfectly. But how do you know when it's done?
Quality Meats' executive pastry chef, Cory Colton answers this question on Foodandwine.com:
"There's nothing wrong with baking a pie at a lower temperature for a longer amount of time, but if you bake it too high, it will brown too much and the filling may not be thoroughly cooked," the chef says. The sweet spot is 300 degrees for about 45 minutes. How to test if your pie is ready? "Jiggle it," Colton says. "If the very center of the pie isn't moving around, if it's set in place, you know it's good to go."
Roast and Puree Your Own Pumpkin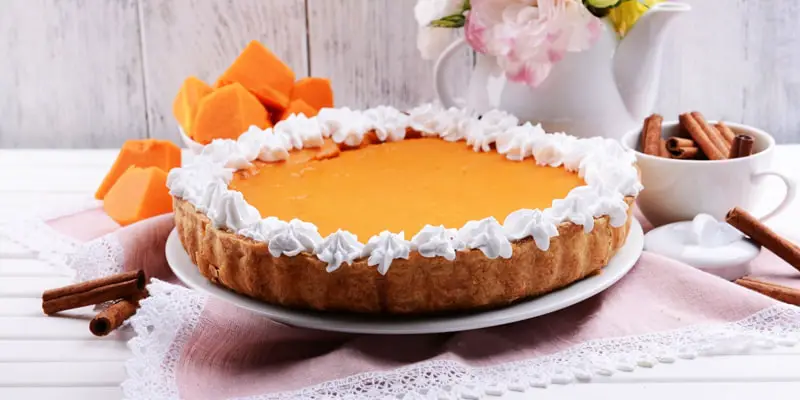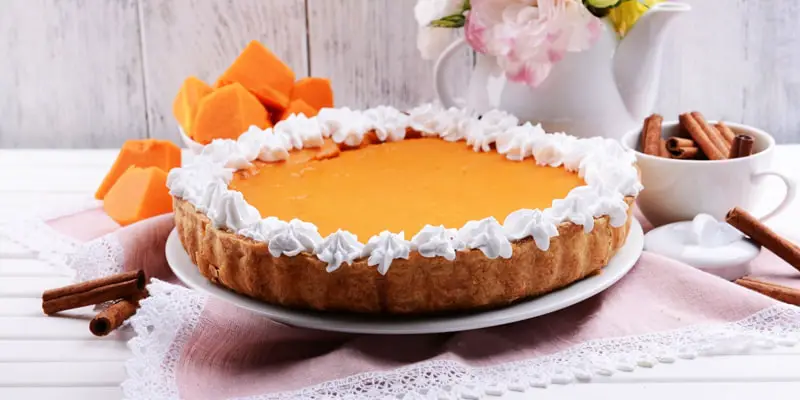 We know, we know, not everyone is going to have the time (or energy!) to do this when cooking a large meal. However, if you're able to make the time, or if your job is simply to bring the pumpkin pie while someone else cooks the rest of the Thanksgiving dinner, you won't be sorry you roasted and pureed your own pumpkin!
Huffpost.com tells us why this extra step is definitely worth it:
"Making your own pumpkin puree is a little time consuming, but totally worth it. Some recipes call for steaming or baking the pumpkin, but we prefer roasting. Roasting brings out the natural sweetness of vegetables and leaves the pumpkin with less water content – making a concentrated and flavorful puree."
Looking for all of your favourite restaurant menus in one place? We have favorites like Cracker Barrel, Chili's, and Denny's all here on our site. Check out our list of all restaurants to compare more food menus.