When you're taking your kids out to eat, chances are it is to treat yourself as well. In all likelihood, going out for a meal isn't something that you're able to swing all the time, so you want the whole family to be equally able to enjoy it! Let's take a look at some of the best places to eat with kids in 2019, and why they're great for both you and your children.
Claim Jumper Restaurant and Saloon
Parents Magazine awarded Claim Jumper a spot in their top 10 best family restaurants in the U.S., and we can see why. Claim Jumper boasts 35 locations throughout Arizona, California, Illinois, Louisiana, Nevada, Oregon, Tennessee, and Washington. They offer lunch and dinner, with brunch at select locations. They have a separate children's menu for younger and older kids (known as their Little Jumper menu!), which includes 15 entrees and 10 sides. That's significantly more than the 5-7 items you might usually see on a children's menu. Children aged two and under eat for free, with a standard plate of turkey, cheese, applesauce and mandarin orange slices.
There is also a freshly prepared adult menu that is guaranteed to include all your favorites, and a saloon which is a fantastic place to relax and watch the game (if you're visiting kid free of course!).
The Cheesecake Factory
The Cheesecake Factory is known as a family friendly restaurant, with an expansive menu (and killer cheesecakes). With more than 200 locations worldwide, it is a multi-award-winning restaurant, boasting great review after great review.
So what about when it comes to bringing your kids here? The Cheesecake Factory children's menu has a variety of options that should please your little one, as it caters to kids 10 and under. It offers 12 different menu items, including fried chicken sliders, flatbread pizzas, pasta and grilled salmon, and offers 3 kids dessert selections (if they don't just go right for your slice of cheesecake). The Cheesecake Factory is also a favorite for adults, with a menu that includes a "SkinnyLicious" option, great sandwiches, a "Glamburger" option and a Saturday and Sunday brunch menu.
The Old Spaghetti Factory
If you've ever been to the antique style Old Spaghetti Factory, it's likely that you've been impressed! This fabulous restaurant chain is celebrating its 50th anniversary this year, and is not slowing down anytime soon. The Old Spaghetti Factory boasts a full kid's menu for kids 12 and under called Wally's Favorites, with 9 main courses, 3 sides and 5 specialty drinks. All main courses include apple sauce or salad as well as milk, apple juice or a soft drink, and spumoni or ice cream for dessert. Not to mention their "Kids Birthday Club", which features a free meal on your child's birthday, but their half birthday as well, and members-only news throughout the year.
The Old Spaghetti Factory is a favorite for adults as well. Their pasta centered menu always includes two other courses. Another bonus just for adults? The Old Spaghetti Factory does Murder Mystery dinners in 7 different states! Definitely an all-around great restaurant venue for the entire family.
Red Lobster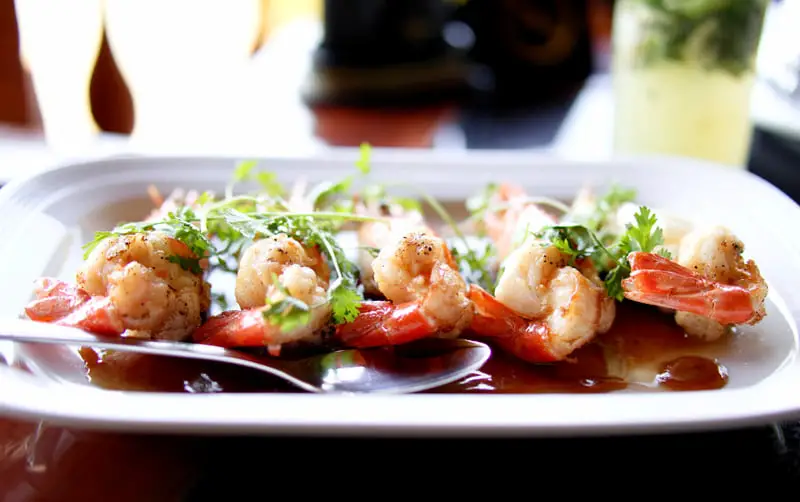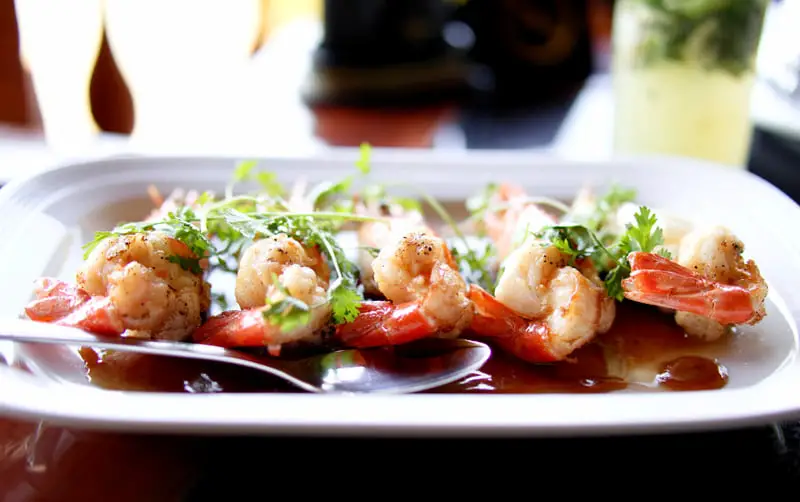 You'd be hard pressed to find someone who has never been to a Red Lobster – with 705 locations worldwide, you're bound to run into one somewhere! Having said that, what makes Red Lobster a great family friendly restaurant chain besides the affordable prices and delicious seafood? The kid's menu has 9 options for children 12 and under, including a kid friendly lobster in the form of a Petite Maine Lobster Roll, as well as chicken fingers, grilled chicken, popcorn shrimp and more. They also offer juice, free refills on milk, and alcohol-free coolers, with a Surfs Up Sundae for dessert.
Do we even need to go into the abundance of seafood starters and entrees for adults? Probably not, but there is an impressive selection. Especially when all entrees come with unlimited Cheddar Bay biscuits, a side salad, and another side dish. Red Lobster is a great place to go with your family if you're craving seafood and want value for your money at the same time.
Golden Corral
When it comes to unbeatable selection and a family friendly atmosphere, you'd be hard pressed to find anywhere more impressive than Golden Corral. Golden Corral boasts over 150 freshly made items on their buffet menu, which are made from scratch every day. It is guaranteed your picky eaters will find something on the menu that they'll enjoy! With Golden Corral, you can be comfortable knowing that you are feeding your family fresh, high quality food that they'll love. Another bonus is that kids 3 and under eat for free any night of the week, and there are different price options for children 4-8 and 5-9, which won't run you more than $7.99 any night of the week. Find Golden Corral's full kids menu here.
Not only is Golden Corral a great place to bring your family for lunch or dinner, they are also family friendly behind the scenes. Golden Corral sponsors Camp Corral, a weeklong camp for the children of injured, ill or fallen military members.
Souplantation/Sweet Tomatoes
The reason this restaurant has two names, is because it is known as Souplantation in Southern California and Sweet Tomatoes in the rest of the country. There are 97 locations throughout the U.S., and it is fantastic for adults and children alike. Souplantation/Sweet Tomatoes is all about healthy, ethical, farm-fresh food, and the vast majority of its menu is either gluten-free and vegan friendly, or vegetarian.They also have their popular salad bar and buffet, and even a frozen yogurt machine. Why is this a great place for kids? Kids can try creative, healthy, farm-fresh food, without having to order a full meal. It's a great way to expose your kids to healthier options and to have fun while doing so! On top of that, if you're a Club Veg member, children 12 and under eat free on Mondays and Tuesdays all summer long.
We hope we have given you some great ideas for where to take your kids on your next family outing. With these kinds of selections, prices, and kid friendly atmospheres, you will not have a problem finding a restaurant that you can all enjoy.