Pizza Express menu prices are here. Pizza Express is a concept that combines great tasting pizza, live music, and stylish design. Pizzaiolos strive to serve exceptional pizza impeccable attention to detail. Every food item served is made by the most dedicated hands and from the finest and freshest ingredients. Live music has been a part of Pizza Inn since the beginning. They have worked with famous names and new upcoming stars. Their locations present artistic modern designs by Enzo Apicella.
What started out in London has spread to several regions of the World. Pizza Express maintains a social presence so keeping up with the latest pizza combinations or openings is not difficult to do. If you love eating here so much you may want to share the give the gift of food? No worries. Pizza Inn offers gift cards for purchase in-store or online.
Below are the latest Pizza Express menu prices.
Food
Price

Intros

Noci
£2.85
Olives Marinate
£2.85
Roasted Tomatoes
£2.85

Starters

Dough Balls "PizzaExpress"
£3.75
Dough Balls Formaggi
£4.20
Garlic Bread
£3.75
Garlic Bread with Mozzarella
£4.20
Bruschetta Originale "PizzaExpress"
£5.20
Bruschetta Con Funghi
£5.25
Melanzanine
£5.25
Buffalo Mozzarella & Tomato Salad
£5.45
Risotto Fresco
£5.75

To Share

Dough Balls Doppio
£7.35
Fresella "PizzaExpress"
£10.65
Classic Italian Antipasto
£13.75

Salads

Leggera Superfood Salad
£10.60
Add chicken or oak-roasted salmon
£1.65
Primavera
£10.95
Niçoise
£10.60
Grand Chicken Caesar
£10.60
Pollo Verdure
£10.60
Add goat's cheese for
£1.65
Bosco
£10.60
Add warm chicken for
£1.65
Pollo
£10.60
Add pancetta for
£1.65

Pasta & Risotto

Lasagna Classica
£10.60
Pollo Pesto
£10.60
Melanzane Al Forno
£10.45
Lasagna Verde
£10.60
Risotto Prosciutto Piselli
£11.55
Leggera Pollo Arrabbiata
£10.60

Romana 65s

Margherita Bufala (New)
£11.60
La Regina (New)
£13.25
American Hottest (New)
£13.55

Romana

Melanzane
£12.40
Padana
£12.35
American Hot
£12.35
Carbonara
£12.85
Rustichella
£12.85
Il Padrino
£12.90
Pollo ad Astra
£12.45
Niçoise (New)
£12.95
Diavolo
£12.75
Pollo Forza
£12.65

Leggera Pizza (Under 500 Calories)

Leggera Pollo ad Astra
£10.60
Leggera Padana
£10.60
Leggera American Hot
£10.60
Leggera Sloppy Giuseppe
£10.60

Calzone

Calzone Classico
£13.60

Calabrese

Francesco Mazzei's rectangular Calabrese pizza
£13.60

Classics

American
£10.10
American Hot
£10.70
Margherita
£8.45
La Reine
£10.30
Fiorentina
£9.65
Four Seasons
£10.45
Pianta
£9.30
Veneziana
£8.75
Giardiniera
£10.60
Sloppy Giuseppe
£10.60

Sides

Broccolini
£3.65
Mixed Salad
£3.75
Caesar Salad
£4.95
Coleslaw
£3.40
Rucola
£3.80
Polenta Chips
£3.95

Desserts & Gelato

Chocolate Fudge Cake
£5.30
Eton Mess Cheesecake (New)
£5.65
Honeycomb Cream Slice
£5.75
Vanilla Cheesecake
£5.60
Vanilla Panna Cotta
£5.60
Tiramisu (New)
£5.65
Chocolate Brownie
£5.60
Leggera Tartufo Limoncello (New)
£5.65
Leggera Sorbet
£4.80
Chocolate Glory
£5.85
Coppa Gelato
£3.95
Primo Gelato
£4.70

Dolcetti

Double Chocolate Torta
£4.95
Chocolate Brownie
£4.95
Leggera Sorbet
£4.65
Caffé Reale
£4.65
Lemon Posset Crunch (New)
£4.95
Strawberry Fool Cheesecake (New)
£4.95

Soft Drinks

Coca-Cola / Diet Coke / Coke Zero
£2.50
Fanta / Sprite
£2.50
San Pellegrino Limonata
£2.50
Belvoir Ginger Beer (New)
£2.90
Belvoir Raspberry Lemonade
£2.90
Belvoir Elderflower Pressé
£2.90
Appletiser
£2.50
Appletiser & Pomegranate
£2.50
Sicilian Still Lemonade
£2.45
Apple Juice
£2.45
Orange Juice
£2.45
Tomato Juice
£2.15
Milk
£1.45
Acqua Panna Mineral Water (500ml)
£2.45
Acqua Panna Mineral Water (1l)
£3.95
San Pellegrino Mineral Water (500ml)
£2.45
San Pellegrino Mineral Water (1l)
£3.95
More information about Pizza Express
Pizza Express presents a complete menu of starters and sides, main entrees from the simplest but stylish to the most elaborate pizza presentations, a piccolo menu for kids, lunch specials, gluten-free selection, a healthy menu, mouth-watering desserts, and drinks ranging from fine wine to soft beverages.
For those planning on visiting a Pizza Express, be sure to check out the website for current offers based on the location you plan on visiting. Select a location and Pizza Express will present a range of offers to choose from.
History of Pizza Express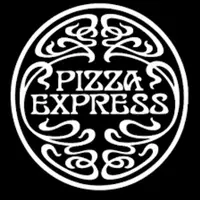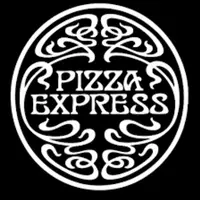 Pizza Express is a pizzeria that was founded by Peter Boizot in 1965 in Wardour Street. With a pure love for pizza and honest hard work, the pizzeria has grown into a chain with over 400 locations across the United Kingdom and 40 other locations in the rest of Europe, Pakistan, China, Hong Kong, India, Indonesia, and the Middle East.
For more information about Pizza Express offers, news, and the latest pizza creations, visit their official website.