Piccadilly Cafeteria menu prices page. Delicious food is what Piccadilly Cafeteria has to offer to its customers. If you are a first timer, it's advisable that you go for its Fried Chicken and Carrot Souffle. Apart from the wonderful menu, it boasts of courteous and fast service, and affordable prices. Indeed, there is something that every customer will love at Piccadilly Cafeteria.
Piccadilly offers discounts to military personnel, seniors, and kids. Some locations offer all-you-can-eat breakfast. To stay on top of current promotions or new menu items, sign up for the Piccadilly email newsletter or you can connect with Piccadilly through social media.
Below are the latest Piccadilly Cafeteria menu prices:
Food
Price

Choose from one of the Following Dishes

Individual dish choices vary by location and are updated regularly

Salmon Patties
$6.49
3 Piece Chicken Tenders
$6.49
Spaghetti with Meat Sauce
$6.49
Fried Fish
$7.99
5 oz. Angus Chopped Steak
$7.99
2 Piece Fried Chicken Platter
$7.99
Angus Chicken Fried Steak
$8.99
Baked Chicken Quarter
$8.99
Swiss Steak
$8.99
10 oz. Angus Chopped Steak
$9.99
Roasted Half Chicken
$9.99
Stuffed Fish
$9.99

Meals include entree, two sides and bread.

Whole Cakes & Pies

1 Qt. Bread Pudding
$8.99
Pineapple Upside Down Cake
$9.99
Southern Sweet Cake
$11.49
Dozen Banana Bread
$12.99
Pumpkin Pie
$12.99
Dozen Brownies
$12.99
Dozen Chocolate Chip Cookie Cake Squares
$12.99
Apple Pie
$13.49
Buttermilk Chess Pie
$13.49
Chocolate Cream Pie
$13.49
Chocolate Delight Cake
$13.49
Coconut Cream Pie
$13.49
Pecan Delight Pie
$13.49
Sweet Potato Pie
$13.49
Cherry Pie
$14.49
Pecan Pie
$15.49
Cheesecake
$16.49
Lemon Icebox Pie
$16.49
Black Forest Cake
$17.49
Chocolate Pecan Cream Pie
$17.49
Devil's Food Cake
$17.49
Italian Delight Cake
$17.49
Old Fashioned Brownie
$17.49
Peanut Butter Chocolate Satin
$17.49
Pumpkin Cheesecake
$17.49
Red Velvet Cheesecake
$17.49
2 Qt. Cobbler
$18.49
Italian Cream Cake
$22.49
Red Velvet Cake
$22.49
Triple Chocolate Cake
$22.49
More about Piccadilly Cafeteria
You have almost limitless choices of chicken and meat at Piccadilly – surely, you'll enjoy checking out its many menu items. Popular is Blackened Chicken Breast, which is breast part that is flavored with Cajun spices and grilled just right. What's surprising is that prices are low, and so everything is affordable. They even have specials and promotions that make reasonable prices even lower.
For example, there is the Kids Days Special priced at $1.99, in which parents can buy their little tots delicious entrees like chicken tenders, spaghetti and meat sauce, roast beef, fried chicken legs, and many more. The promotional meal comes with two sides and a kiddie drink. Piccadilly Cafeteria also offers Weekend Breakfast Buffet where a diner has choices of waffles, egg omelets, sausages, juices and so much more for just $7.29.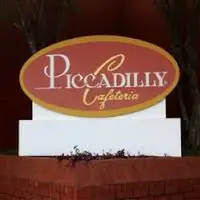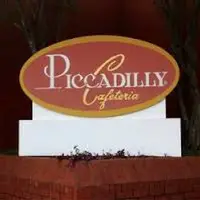 It was in 1932 when the very first Piccadilly Cafeteria establishment opened in Louisiana. More than ten years later, T. H. Hamilton took over the ownership with grand plans of making the restaurant one of the finest within this area of the state. He did succeed, as today Piccadilly comprises sixty restaurants and eighty food services in all of the southeast.
For more information about Piccadilly Cafeteria, visit their official website.