Old Country Buffet is an American casual dining restaurant that offers various dishes including soups, entrées, carved meats, tantalizing side dishes, fresh baked bread and more. Perfect salads are a snap with Old Country Buffet. They offer a varied selection of fresh ingredients, so you can create your own. Old Country Buffet also offers per season specialties and freshly-made desserts. Old Country Buffet provides a family-friendly atmosphere to meet for a meal. All locations are open for breakfast, lunch, and dinner. No reservations are required unless you are dining as a group or large tour.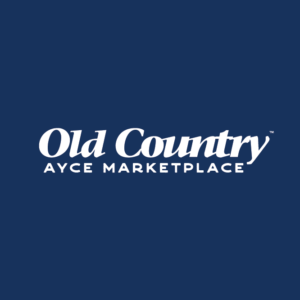 Table of Contents
Old Country Buffet Menu Prices
Below are the latest Old Country Buffet menu prices.
Food
Price

Breakfast Buffet (8:00am – 11:00am)

Saturday & Sunday
$7.99

Lunch Buffet (10:45am – 3:30pm)

Monday thru Saturday
$8.59

Dinner Buffet

Monday thru Thursday (3:30pm – 8:30pm)
$11.99
Friday & Saturday (3:30pm – 9:00pm)
$11.99
Sunday (11am – 8:30pm)
$11.99

Join us for Military Monday (All Day)

Join us for Family Night

Thursdays (5pm – 8pm)
$11.99
Kid's (beverages included)
$1.99

Limit is two kids per regular priced adult dinner purchase, kids being defined as 11 years old or younger.
More information about Old Country Buffet
Old Country Crave Connections(SM) Email Club
Be the first to crave Old Country Buffet. Sign up for the exclusive Old Country Buffet email newsletter and begin receiving exclusive discounts, offers and unique deals delivered directly to you via email. Sign up today.
Military Mondays at Old Country Buffet
Old Country Buffet is a proud supporter of the military. Through the Military Mondays program, U.S.Military Service members (active, reserve, or veteran) and their immediate family receive special discounts. Get details online or ask your server for more details.
Old Country Buffet Gift Cards 
With a one-of-a-kind gift card from Old Country Buffet, guests make it simple to give the gift of food variety. Gift card recipients can enjoy a variety of food choices at Old Country Buffet to meet their specific tastes. Gift Cards can be purchased online and sent directly to the recipient via snail mail. Guests can even include a personal greeting with each gift card.
Old Country Buffet Dining for Large Groups and Tours
Old Country Buffet can accommodate large groups or tours with ease. Whether guests are planning a birthday party or team meeting, Old Country Buffet can handle it. Old Country Buffet is the perfect spot for large parties with varying appetites. With a large selection of food options plus a welcoming atmosphere, Old Country Buffet is the perfect spot to gather, eat, and enjoy.
Old Country Buffet Nutritional Information 
Old Country Buffet makes it simple for guests to get the nutritional and allergen information of the food items on the buffet table. Complete nutritional values can also be found online at the official Old Country Buffet web page. For diners with restrictive diets, Old Country Buffet offers different suggestions on which food items to choose. Options include low carbohydrate choices, low-fat selections, and diabetic info. Check out the website before you head to Old Country Buffet.
Careers at Old Country Buffet 
Old Country Buffet is interested in adding motivated, talented and diverse individuals that want to provide top-notch customer service and build a rewarding career in the restaurant industry. Learn about Old Country Buffet and its parent company by visiting the official website. While there, future team members can learn about life as a crew member, manager or corporate support. Be sure to browse the list of current openings.
History of Old Country Buffet
Old Country Buffet was started in 1983 by Roe Hatlan.  In 1996 Old Country Buffet merged with Hometown Buffet. Today, Old Country Buffet is part of Ovation Brands. Ovation Brands is headquartered in Greer, SC. Today there are more than 300 Old Country Buffet locations throughout the United States. Other Ovation Brands buffet concepts include Hometown Buffet and Ryan's.
To learn more about Old Country Buffet, visit their official website.
Old Country Buffet Frequently Asked Questions
Are there any Old Country Buffets left?
Yes there are 22 locations left however the total restaurants have been shrinking for years.
what time does old country buffet close
Old Country Buffet closes at 9 pm local time.