Are you in search of a satisfying midday meal that tantalizes your taste buds and leaves you feeling fulfilled? Lunch Specials at Longhorn Steakhouse might just be the perfect stop for you.
Whether you're looking for a midday feast or a lighter fare, the lunch specials at Longhorn Steakhouse promise to turn your lunchtime into a gastronomic adventure.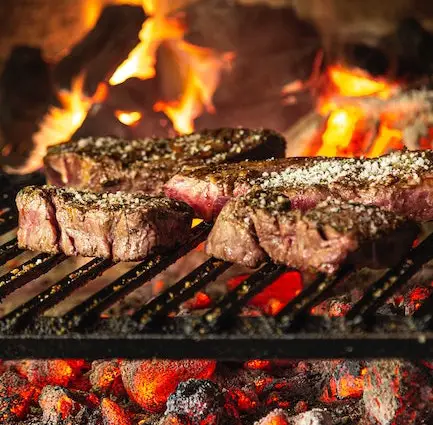 Table of Contents
Lunch at Longhorn Steakhouse
The Unique Dining Experience
A visit to Longhorn Steakhouse is more than just a meal; it's an experience. The Western-themed decor, the warm and friendly staff, and of course, the diverse menu, all add up to make your lunchtime special.
The Importance of Lunch
Who said lunch has to be a hurried affair? At Longhorn Steakhouse, you can take your time to savor the flavors. After all, lunch is a vital part of our daily routine, providing the energy and nutrition we need to power through the rest of the day.
The Best Lunch Specials
Steakhouse Burgers and Sandwiches
The Steakhouse lunch menu features hearty, gourmet sandwiches and burgers, all served with your choice of side. The Bacon & Cheddar Burger ($13.99) comes with applewood smoked bacon, sharp cheddar, and fresh vegetables, all sandwiched between a toasted bun. The Primetime Burger ($15.99), on the other hand, is a luxurious treat, featuring an ample beef patty topped with flavorful shaved prime rib, Swiss cheese, sautéed onions, and savory au jus.
Signature Salads
Longhorn Steakhouse doesn't compromise on salads, either. If you're seeking a healthier option, the Grilled Chicken & Strawberry Salad ($14.99) offers a refreshing, balanced choice. This salad combines grilled chicken, fresh strawberries, grapes, mandarin oranges, candied pecans, and blue cheese over fresh field greens, served with a tangy vinaigrette.
Legendary Steaks
Where Longhorn Steakhouse shines is undoubtedly their steak offerings. Their renowned Renegade Sirloin ($17.99 for 8 oz.) is a lean, juicy cut of beef that's grilled to perfection and served with your choice of two sides. The Ribeye ($22.99 for 12 oz.), known for its rich marbling, provides a juicy, flavorful bite every time. Served with two sides of your choice, it's a hearty, satisfying lunch.
Filling Lunch Combos
Longhorn Steakhouse also offers a range of lunch combinations, allowing you to pair your favorite dishes. The Steakhouse Lunch Combo ($7.99 – $9.99) lets you pair one of the half-sandwich options or a bowl of soup with a salad. Choices for the sandwich include the Shaved Prime Rib Sandwich or the Grilled Chicken & Avocado Sandwich, and for soups, you can pick between Loaded Potato Soup or Shrimp & Lobster Chowder.
Lunch-Sized Entrees
For diners seeking a slightly smaller but equally delectable meal, the lunch-sized entrees are a perfect choice. The Farm Fresh Field Greens with Grilled Chicken ($12.49) or the Third-Pound Steakhouse Burger ($11.49) are satisfying, lighter choices that don't compromise on flavor.
The Lunch Experience: A Diner's Perspective
The warm welcome, the tantalizing aromas, the sizzling sounds, and the taste of expertly cooked food – all these elements come together at Longhorn Steakhouse to create an unforgettable lunchtime experience. It's not just about the food, but the overall atmosphere that makes dining at Longhorn Steakhouse special.
Conclusion
Whether you're a die-hard steak lover or looking for a hearty salad, Longhorn Steakhouse has a lunch special to suit your palate. The diverse menu, welcoming atmosphere, and excellent service make it a standout choice for a satisfying midday meal.
FAQs
What time does Longhorn Steakhouse start serving lunch?
Longhorn Steakhouse starts serving lunch from 11:00 AM.
Do they offer any vegetarian options in their lunch specials?
Yes, Longhorn Steakhouse does offer vegetarian options, including salads and side dishes. But it's always a good idea to check with the restaurant for their current offerings
See Related Posts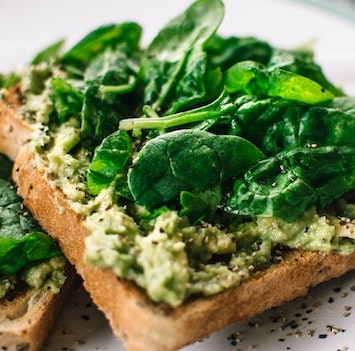 Understanding Vegetarian and Vegan Lifestyles Definition and Difference Vegetarianism and Veganism, often clubbed together, stand on distinct grounds. Vegetarians generally avoid meat, fish, and poultry, …
Read More