Ever been out enjoying a meal and then realized you left your wallet at home? It's a stressful moment, for sure. Nobody wants to be in the position of not being able to pay for their food.
This guide will help you understand what to do next. We'll look at the steps to take, how restaurants usually react, and ways to prevent this in the future. So, if you're wondering, "I forgot my wallet and can't pay the bill at a restaurant. What happens now?", keep reading.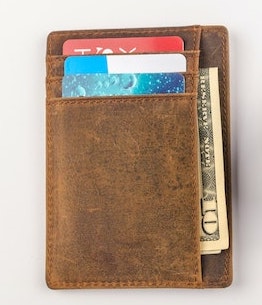 Table of Contents
I forgot my wallet and can't pay the bill at a restaurant. What happens now?
Well, first things first. Don't panic. It might seem like the end of the world, but it's a situation many have faced before you, and there's always a way out. You might be wondering if there's some universal law or procedure that restaurants follow in this case. While there isn't a one-size-fits-all response, there are common practices and approaches that many eateries adopt.
Understanding the Restaurant's Perspective
Empathy is key. Before diving into the actions you can take, it's essential to understand how the restaurant might perceive the situation.
Lost Revenue and Trust
To them, it's not just a meal. It's their business. Your inability to pay might be seen as a potential lost revenue. However, most establishments prioritize customer service and would rather find a solution than escalate the situation.
The Issue of Precedence
If you're a regular at the establishment or known to the staff, you're in a better position. Familiarity breeds trust. However, if it's your first time there, it might be a tad trickier. Establishments can't afford to let everyone walk away with a promise to pay later.
Immediate Actions to Consider
So, you've found yourself in this pickle. Here's the game plan:
Come Clean Immediately
Honesty is the best policy. Let the waiter or manager know about your situation. Avoid the temptation to sneak out; it's both unethical and could get you into legal hot water.
Offer an Alternative Payment Method
Can you pay via a mobile app or an online bank transfer? Most restaurants these days have diverse payment methods beyond just cash and card.
Leave Something Behind
If you promise to come back and settle the bill, offer to leave something valuable behind, like a piece of jewelry or a personal item. This assures the restaurant of your return.
Ask a Friend for Help
Phone a friend. Perhaps they can swing by and cover the bill for you or transfer money instantly.
Long-term Solutions
It's all well and good getting out of the situation once, but you don't want a repeat performance.
Embrace Digital Payments
With a myriad of digital payment options available these days, it's a good backup plan in case your wallet goes AWOL.
Regular Checks
Make it a habit to pat your pockets before leaving the house. Better safe than sorry!
Legal Ramifications
You might be wondering: is this legal trouble? Let's clear the air:
Dining and Dashing: A Crime
Leaving without paying intentionally is theft. The keyword here is 'intentionally'. It can have legal consequences.
Honest Mistakes vs. Intention
Most establishments differentiate between someone who genuinely forgot their wallet and someone who's trying to score a free meal. Be genuine, and you'll likely find understanding on the other side.
Conclusion
While forgetting your wallet and being unable to pay at a restaurant can seem like an embarrassing ordeal, it's a situation many have navigated successfully. The key lies in immediate communication, understanding the restaurant's perspective, and working collaboratively to find a solution. Remember, it's the approach that often determines the outcome. And as always, prevention is better than cure. So, pat those pockets before you head out next time!
FAQs
Can I leave my phone or watch as collateral until I pay?
Many restaurants may agree to this arrangement, as it assures them of your return. Always discuss this with the management.
What if I can't return to the restaurant soon to settle the bill?
Consider other payment methods, like online transfers, or send someone on your behalf.
Do all restaurants offer multiple payment methods?
While many modern restaurants do, it's not a guarantee. Always check beforehand if you're low on physical cash.
See Related Posts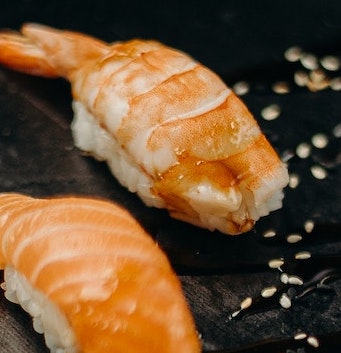 A Historical Connection: Thai and Japanese Relations The Silk Road: A Historical Culinary Corridor The Silk Road, an ancient network of trade routes that connected …
Read More