If you are someone who is particularly conscious of your health, eating out can be a problematic experience, as you might get tempted to indulge in food that makes you want to give up your self-restraint. However, if you are dedicated to your routine, there are ways that you can enjoy a meal at a restaurant without having to suffer from guilt once you get home. Here are simple tips that will make dining out a healthy experience.
Plan Your Meals Ahead of Time
Please start by planning your meals. Make time to analyze what you want to eat a few hours before you go out. Sit down and ask your taste buds what they want, that way you will not go crazy once you get to the venue and order everything there is in sight, in an effort to sate your cravings. By making a list of what you want to eat, you will save yourself time and unwanted calories. You can consult an online calorie counter as well if you want to know how much you should eat if you want to stay on the right track.
Choose Your Restaurant
There are many restaurants that understand the needs of their clients. Thus, they offer low-calorie options that one can indulge in, and you can bask in the fact that your new eating lifestyle does not have to make you anti-social. Look for a restaurant in your area that serves delectable meals that are guilt-free.
You might want to choose a restaurant where the food is made to order, rather than one that has a buffet-style setup, which will make you more likely to binge. Please keep in mind that most restaurants offer nutritional information charts. This will help you keep track of your food intake.
Avoid Falling Into The Eat-All-You Can Trap
Buffet style dining can sabotage the diet of even the healthiest eater. Since you have access to so many options, you will be tempted to sample everything. You might reason with yourself and say that you have to eat all the food available because you want to get the most out of your money. However, deep inside, you will realize that gluttony got the best of you.
Affordable Options
In your quest to eat right, there is no need for you to patronize expensive restaurants. Some of your local favorites have healthy options that allow you to indulge without the guilt. Here are popular choices that offer tasty treats for the health-conscious customer.
California Pizza Kitchen is a great place to enjoy affordable meals that contain little to no trans-fat. Their California COBB – Half with Bleu Cheese Dressing & Beets has no trans-fat and is just 540 calories. You can order their Cedar Plank Salmon Hand-tossed Pizza, which is only 650 calories. Since Salmon has omega-3, which is good for your heart, you will benefit from it as well.
Indulge in good food at your local Appleby's. Their Trios Boneless Wings Hot Buffalo is only 620 calories and contains no trans-fat. If you are a beef person, their Double-Glazed Baby Back Ribs – Half Rack is large enough to share. It has no trans-fat and has about 1010 to 1030 calories, making it perfect for at least two people.
Bring Your Own Sides
Dining out with people who do not understand your commitment to a healthier lifestyle can be a drag. However, that doesn't mean that you have to compromise and start shoveling cholesterol into your arteries. You can eat out with them without having to consume as much bad stuff as they do.
If you are going out with friends, and they decide to eat at a restaurant that does not have healthy food, do not be ashamed to bring your own sides. Load up on sliced fruits and vegetables. This will allow you to enjoy your meal without having to ingest more unhealthy calories than you feel you should.
Load Up On Water And Vegetables Beforehand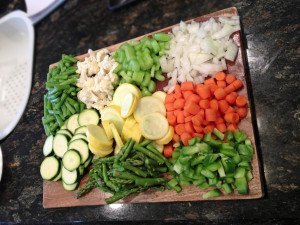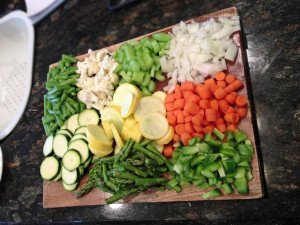 If you are new to healthy eating, you might find it hard to keep your urge to binge in check. However, if you eat a lot of healthy food before you leave for the event and load up on water, you will feel less likely to binge, as your body will tell you that you are already full. This will allow you to take smaller servings of the unhealthy food.
Eating out can be hard, especially if you have just started becoming health-conscious. There is the fear of falling back to your old habits and the need to know as much about what is on your plate as possible. However, you need to remember that healthy eating does not mean that you have to cut ties with your friends. Socializing is part of the human experience. Therefore, you have to learn how to practice both moderation and self-control.