The HoneyBaked Ham is a store and food retailer that sells a wide array of desserts, side treats, cooked entrees, sandwiches, ham and beverages. Since the restaurant was founded in 1957, it has expanded to over 400 locations around the United States.
Below are the latest HoneyBaked Ham menu prices.
Food
Cal
Price

Sandwiches

Specialty Sandwiches

Made fresh to order with signature HoneyBaked meats!

BBQ Smoked Stacker (Toasted)
540
$6.99
Ham & Turkey Pesto (Toasted)
600
$6.99
Roast Beef & Cheddar
520
$6.99
Ham & Turkey Bella (Toasted)
720
$6.99
Mediterranean Veggie
510
$6.49
Build-Your-Own Sandwich
300-900
$6.49

Meats

Ham, Roast Beef, Roasted Turkey, Smoked Turkey

Signature Sandwiches

Ham Classic
620
$6.49
Turkey Classic
560
$6.49
Turkey Bacon Ranch
730
$6.99
Tavern Club
780
$6.99
Chicken Salad
610
$6.49
Ham Salad
680
$5.99
Smoked Turkey Salad
730
$5.99

Breads

Croissant, Marble Rye, Caibatta, Multigrain Flatbread, Sliced Multigrain, Baker's Roll

Cheese

Cheddar, Provolone, Swiss

Sauces

Savory Mayo, Honey Mustard, Horseradish Sauce, Hickory Honey Mustard

Salads

Chef Salad
250
$7.79
Cobb Salad
330
$7.99
Turkey Caesar
430
$7.99
Salad Plate
280-350
$7.79

Make It a Meal

Add chips or a Deli Side and a drink for just
130-550
$2.49

Sides

Fresh Deli Sides

Potato Salad
230
$1.99
Broccoli Bacon Bliss
260
$1.99
Mandarin Pineapple Dream
180
$1.99
Assorted Chips
130-210
$1.19

Beverages

Assorted Canned Drinks or Fountain Sodas
0-290
$1.49

Desserts

Cookie
270-350
$1.29
Brownie
170
$1.49

Ham

Bone-In Ham

Half Ham
120
$7.29/lb
Mini Ham
120
$8.49/lb
By the Slice
120
$11.99/lb

Boneless Ham

Whole Ham
130
$9.69/lb
Half Ham
130
$9.69/lb

Bacon

Sweet Glaze, Hickory Smoked or Peppered Bacon
130
$8.99/lb

Entrees

Turkey Breast Smoked
110
$9.69/lb
Turkey Breast Roasted
100
$9.69/lb
Turkey Breast By the Slice
110
$11.99/lb
Whole Turkey
160
$39.99
BBQ Baby Back Ribs
290
$15.99
BBQ Pork Roast
110
$19.99
Pot Roast
180
$24.99

Extras

Heat & Serve Sides

Broccoli Rice Casserole
190
$7.99
Yukon Mashed Potatoes
130
$7.99
Orange Walnut Cranberries
90
$7.99
Cinnamon Apple Slices
210
$7.99
Green Bean Casserole
100
$7.99
Sweet Potato Souffle
230
$7.99
Au Gratin Potatoes
190
$7.99
Macaroni & Cheese
200
$7.99
Spinach & Artichoke Dip
50
$5.99
Ham & Cheese Bites
280
$14.99

Signature Salads

Ham Salad
320
$7.99/lb
Smoked Turkey Salad
350
$7.99/lb
Chicken Salad
280
$7.99/lb

Fresh Deli Sides

Potato Salad
230
$5.99/lb
Broccoli Bacon Bliss
260
$5.99/lb
Mandarin Pineapple Dream
180
$5.99/lb

Desserts

New York Style Cheesecake Sampler
320-340
$19.99
Carrot Cake
590
$19.99
Red Velvet Cake (Seasonal)
$19.99
Lemon Creme Cake (Seasonal)
$19.99
Coconut Cake (Seasonal)
$19.99
Chocolate Rum Cake (Seasonal)
$24.99
Vanilla Rum Cake (Seasonal)
$24.99
New York Style Cheesecake
210
$14.99
Coffee Cake
280
$14.99
Southern Pecan Pie
450
$10.99
Apple Caramel Walnut Pie
420
$10.99
Pumpkin Pie
450
$10.99
The modern HoneyBaked Ham was established by John Harry Hoenselaar. When John turned 18, he was hired to work in Honey Baked Ham Company owned by William Hubenet, and John became known for his ability to cut ham properly, but he wasn't content with that. In 1936 he began working on a ham cutting machine, and he actually showed off one of his creations in the 1939 New York World's Fair. In 1957, Hubenet called John and asked him if he was interested in buying the Honey Baked Ham Company for $500.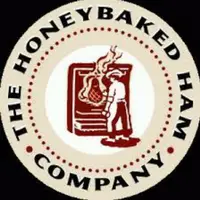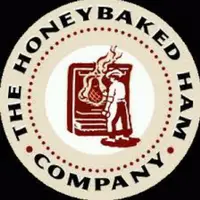 John agreed and the new store reopened in October 1957. Today the company is known for offering a variety of treats including its famous specialty sandwiches like the Roast Beef & Cheddar, Mediterranean Veggie and Build Your Own Sandwich. The store also has signature breads and sandwiches such as the Turkey Bacon Ranch, Smoked Turkey Salad and Ham Classic. The HoneyBaked Ham also has special entrees like the Turkey Breast Smoked and BBQ Baby Back Ribs.
For more information about HoneyBaked Ham locations and the latest news and updates, visit their official website.