While we have technically entered the spring, you may not have experienced much of what restaurants have to offer yet due to the COVID-19 pandemic. However, many similar food trends are on the rise, whether you're looking to cook at home, order takeout, or have the in-restaurant dining experience. In this article, we take a look at healthy and delicious food and dining trends for 2021 that may have you rethinking your own menu.
Plant-Based Foods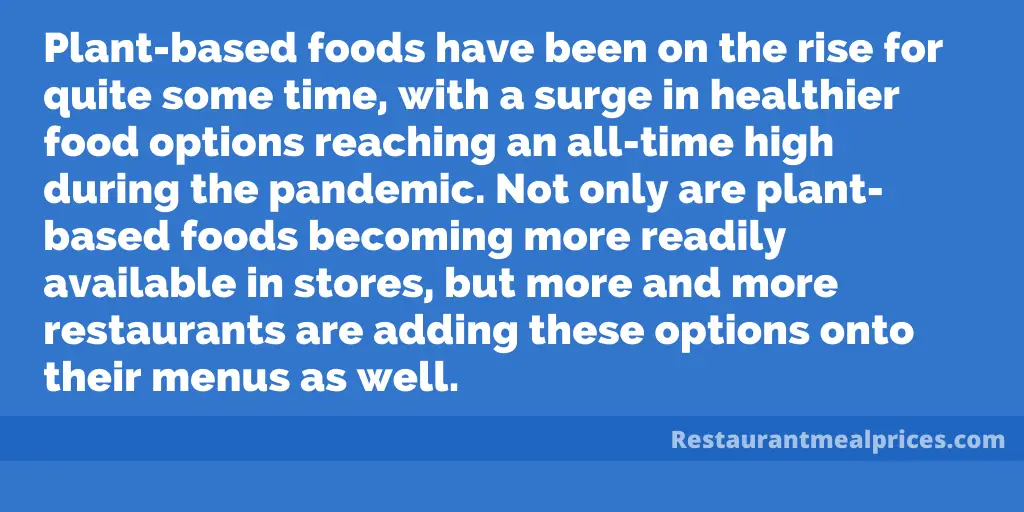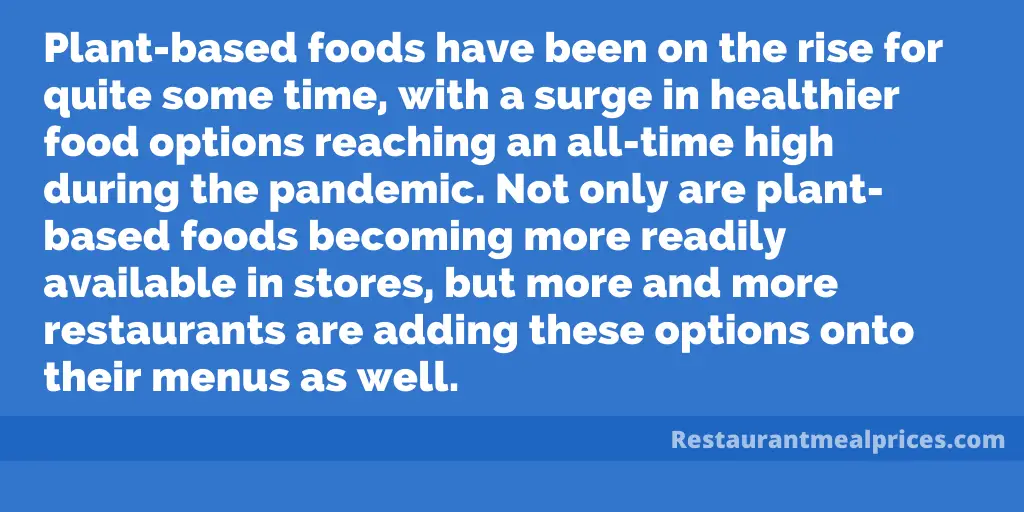 Plant-based foods have been on the rise for quite some time, with a surge in healthier food options reaching an all-time high during the pandemic. Not only are plant-based foods becoming more readily available in stores, but more and more restaurants are adding these options onto their menus as well.
Delish.com tells us more about the rise in plant-based foods over the past year:

"Plant-based items continue to be a trend into 2021, as 28 percent of people said that they have been eating more protein from plant sources during the pandemic, according to IFIC. More people will be flirting with veganism, but others will just be eating things that taste good and happen to be vegan. Expect the usual suspects to be rolling out even more innovations, especially at fast-food restaurants, but some forecasters predict newer things like plant-based "fish" are also going to be big on the horizon."
Healthy-ish Cocktails
Similar to the rise in demand for plant-based foods, a healthier spin on cocktails has become a popular trend in 2021, with both restaurants and at home bars opting for better-for-you options. This both involves incorporating popular health drinks such as kombucha and ditching the alcohol altogether and opting for alcohol-free spirits. 
Laurentia Romaniuk, Trend Expert and Senior Product Manager at Instacart explains on RealSimple.com explains the statistics behind these healthy-ish cocktails:

"Consumers are reaching for more alcohol-free spirits, low-calorie alcoholic beverages, and boozy versions of popular healthy beverages ahead of 2021. Hard kombucha is up 320 percent in searches across the Instacart marketplace and searches for brands across the hard seltzer category were up 519 percent from last year. Homemade craft cocktails have been popular in 2020 with the work-from-home crowd. We've seen sales for trendy alcohol-free spirits boom, increasing by 195 percent year-over-year. Perhaps consumers are looking to turn over a new leaf in 2021 with tasty, guilt-free libations."
Rise of the Climatarians
A rise in the "Climitarian" diet has become part of the restaurant scene, with the goal of reversing climate change by eating pork and poultry to limit gas emissions, as well as using every part of an ingredient in order to limit waste.
Glimpse tells us more about this act of awareness that is also helping to shape our restaurant menus:

"We will see this growing dietary trend reflected in restaurant menus across the country as climatarians, on average, have high disposable incomes. Look at your menus and see if you can reduce the dishes containing beef and lamb, or replace them with pork or poultry. Have your kitchen use every part of the produce and you should see a reduction in waste across your restaurant. Don't forget to share what you are doing on your social channels to increase awareness."
Looking to see where you can order your next healthy and delicious meal? If you're looking for more recipe inspiration or you want to see where you can enjoy a top-quality meal at your favorite restaurant, check out our list of all restaurants to compare food menus.