You have landed on the best page for Boston Pizza menu prices. With over 365 locations, Boston Pizza is Canada's No.1 casual dining restaurant offering patrons a unique dining experience. Each location offers two dining concepts under one roof; a family-friendly casual restaurant and a sports bar. Diners will always find something new to eat as the Boston Pizza menu has over 100 unique items to choose from such as their famous gourmet pizza & pasta, juicy burgers, appetizers, salads, entrees, and BP wings.
Boston Pizza is a great location for families, groups, and teams to gather for a great meal and enjoy live sporting events on the big screen, high definition TVs. And when the weather outdoors is cooperating, you can grab a drink or meal on the outdoor patio.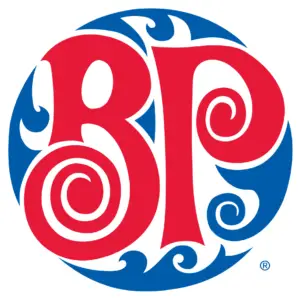 Table of Contents
Boston Pizza Menu Prices
Food
Prices

Starters

Boston's Famous Wings

Case Of Wings
$29.99
All Meat Bites
$11.99
Breaded Wings
$11.99
Fried Wings
$11.99
Oven-Roasted Wings
$11.99

Pizzatizers(tm)

Butter Chicken Flatbread Pizzatizer(tm)
$12.49
Marsala Mushroom Flatbread Pizzatizer(tm)
$12.49
Southwest Flatbread Pizzatizer(tm)
$12.49

Oven-Fresh Breads

Bandera Pizza Bread
$7.99
Boston's Pizza Bread
$4.99
Garlic Toast
$0.99 1 Slice
$1.98 2 Slices
Three Cheese Toast
$7.79

More Great Starters

Pizzaburger Sliders
$10.99
Salt & Pepper Dry Ribs
$9.99
Bacon-Wrapped Steak Skewers
$11.99
Cactus Cut Potatoes
$9.79
Chicken FIngers
$10.99
Spinach & Artichoke Dip
$10.99
Calamari
$10.99
Thai Bites
$10.99
The Starting Lineup
$24.99
Baked French Onion Soup
$6.99
Soup of the Day
$5.99
Classic Nachos
$11.99

Pizza

Spicy Steak & Potato
$12.69
The Meateor
$12.69
Boston Royal
$12.69
Great White North
$10.39
Spicy Perogy
$12.69
BBQ Chicken
$10.39
Bacon Double Cheeseburger
$12.49
Deluxe
$12.19
Hawaiian
$10.39
Pepperoni
$9.19
Vegetarian
$12.19
Zorba the Greek
$12.69
Mediterranean
$12.69
Viva Italia
$12.69
Tropical Chicken
$12.69
Tuscan
$12.69
Rustic Italian
$12.69
Butter Chicken
$12.69
GlutenWise(tm)
$9.19
Spicy Italian Calzone
$12.49
Chicken Calzone
$12.49

Pasta

Spicy Sausage Arrabbiata Penne
$15.99
Jambalaya Fettuccini
$17.49
Baked Chipotle Bacon Penne
$15.99
Baked-Seven Cheese Ravioli
$15.99
Boston's Smoky Mountain Spaghetti & Meatballs
$16.99
Chicken & Mushroom Fettuccini
$15.99
Pesto Chicken Penne
$17.49
Seafood Fettuccini
$18.49
Pollo Marinara Linguini
$10.99
Boston's Broken Lasagna
$15.49
Butter Chicken Fettuccini
$16.99
Mediterranean Vegetable Linguini
$16.99

Sandwiches

The Big Dipper
$14.99
Boston Brute
$11.99
Buffalo Chicken Sandwich
$12.99
Oven-Roasted Chicken Quesadilla
$12.49
Steak Sandwich
$14.99
Chipotle Chicken Club
$12.99
Montreal Smoked Meat Sandwich
$12.79
Tacos
$12.99

Burgers & Mains

Double Bacon BBQ Burger
$13.99
BP's Prime Rib Burger
$11.99
Spicy Perogy Burger
$13.99
Pepperoni & Bacon Pizzaburger
$14.99
Veggie Burger
$11.99
Slow-Roasted Pork Back Ribs
$16.99
Chicken Parmesan
$17.99
NY Striploin Steak
$20.99
Ribber-Winger Combo
$23.99
Steak & Veggies
$16.95
Lemon Baked Salmon Filet
$17.99

Salads

BB&K Salad
$13.49
Roasted Beet & Peach Salad
$13.99
Garden Greens
$5.99
Caesar Salad
$9.99
Crispy Chicken Pecan Salad
$13.99
Mediterranean Salad
$10.99
Santa Fe Salad
$12.99
Market Spinach Salad
$10.99
Grilled Chicken Garden Greens Salad
$10.49

Desserts

Boston Cream Piescraper(tm)
$8.99
Chocolate Doughcano
$7.99
Apple Crisp
$6.99
New York Cheesecake
$6.99
The Panookie
$5.99
Chocolate Explosion
$7.49
Chocolate Brownie Addiction
$6.69

Kids Menu

BP Mini Cheeseburgers
$6.99
Bugs 'n' Cheese
$6.99
Chicken Fingers
$6.99
Pint-Sized Pizza
$6.99
Slurpin' Spaghetti
$6.99
Grilled Cheese
$6.99

Extra Special Drinks

Grape Pop Rocks
$2.25
Orange Iceberg Slush
$2.25
Shirley Temple
$2.25

Extra Special Desserts

Bite-Size Brownie
$2.95
Worms 'n' Dirt
$2.95
More Information on Boston Pizza
Boston Pizza'a MyBP Loyalty Program
MyBp is Boston Pizza's guest recognition program. By signing up for the program, you will receive free food items during your dine-in visits, receive personalized emails based on your preferences, and receive unique promotional offers. Another benefit of the MyBP loyalty program is with online ordering of food items.As a MyBP member, you will receive exclusive offers for online orders. Ordering will be a snap since your contact info, preferences, and past orders will all be saved to your personal account. When ordering online, you have the option to pick it up yourself or have it delivered. That's convenience.
Boston Pizza Website
Who doesn't like a gift that you can eat! Boston Pizza has gift cards. From the website, you can order e-gift cards that are delivered instantly and redeemable at any Boston Pizza location. You can be old school and order a plastic gift card that can be refilled and used in-store, for takeout, or delivery. The chose is yours.
Reserving your table before you get there is a smart way to avoid any drama. Check with your favorite location to see what their reservation policy is. Hosting a social event or planning a corporate meeting. Knock it out of the park with Boston Pizza catering. Again, check with your favorite location to see if they offer a catering menu.
You love the food and concept of Boston Pizza that you want to be a team member. That's great! Visit the Boston Pizza website Careers page to learn more about current opportunities, their fun and flexible working environment and their scholarships & training programs.
Boston Pizza recognizes the importance of everyone's personal information, privacy, and safety. You can read Boston Pizza's Privacy Policy and how it handles your personal information. Boston Pizza is committed to providing restaurants that are safe and accessible for all individuals.
The Future of Boston Pizza
We mean the kids. Kids need to eat also. Why not treat them to a special BP Kids meal. BP Kids meals include classic favorites and an activity pack and create-your-own sundae. Boston Pizza also has several school programs. The school lunch and fundraising program are two great ways for schools to raise money. The Student Award program is a wonderful way to recognize and reward students that display effort and contribute positively.
History of Boston Pizza
In 1968, Jim Treliving became the first franchisee for Boston Pizza & Spaghetti House in British Columbia. Jim's partnership with George Melville led to a chain of 16 restaurants in B.C. In 1983, the pair purchased the chain of 44 restaurants known as Boston Pizza International. That began the expansion of Boston Pizza into what it is today. A chain of 365 locations serving over 40 million patrons annually. International expansion has started in the US & Mexico under the name 'Boston's The Gourmet Pizza'.
To learn more about Boston Pizza hours, locations and the latest news, visit their official website.
Frequently Asked Questions
Does Boston Pizza offer vegetarian pizzas?
Yes, Boston Pizza has vegetarian pizzas. They are made with califlower crusts.
Are Boston Pizza fries gluten-free?
Yes, Boston Pizza fries are gluten free.