No need to look any further for Bonefish Grill menu prices! Bonefish Grill is a casual dining seafood restaurant specializing in fresh fish from around the world, wood-grilled selections, and creative cocktails. Bonefish Grill sources only the finest seafood to create dishes that will light up your taste buds and feed your curiosity. The menu also offers seasonal and land options from the wood grill.

Bonefish Grill offers patrons the choice to try any of their food items during Lunch, Dinner, or Brunch including their famous Bang Bang Shrimp. You don't need to wait for Happy Hour to enjoy one of their hand-crafted drinks. Bonefish Grill cocktails are one price all day long!
Table of Contents
Bonefish Grill Menu Prices
Food
Cal
Price

Starters + Sharing

Classic Ceviche
628
$9.90
Wagyu Beef + Ginger Potstickers
609
$9.20
Bang Bang Shrimp
841
$10.90
Edamame
436
$5.10
Calamari
1319
$10.90
Ahi Tuna Sashimi Regular
359
$12.50
Ahi Tuna Sashimi Large
675
$19.20
Mussels Josephine (PEI)
1698
$11.50
Maryland Crab Cakes
503
$13.50
Thai Coconut Shrimp
744
$10.50
Saucy Shrimp
869
$10.70

Hand Helds

Half-Pound Wagyu Beef Burger
1083
$14.90
Bang Bang Shrimp Tacos
1171
$14.50
Blackened Baja Fish Tacos
884
$13.90
Spicy Tuna Bowl
685
$15.90
Chicken Teriyaki Bowl
685
$14.50
Shrimp Pad Thai
685
$14.90
Cod Fish + Chips
1059
$15.90

Grilled Fish

Fresh Catch of the Day
398
Mkt Price
Chilean Sea Bass – Large
398
$30.90
Chilean Sea Bass -Small
345
$28.20
Atlantic Salmon – Large
477
$20.50
Atlantic Salmon –
Small
191
$18.30
Georges Bank Scallops & Shrimp
369
$20.20
Ahi Tuna Steak
191
$19.50
Rainbow Trout
427
$18.90
Tilapia
334
$16.90

Seafood Specialties

Crab-crusted Cod
550
$21.50
Dynamite-style Shrimp
745
$19.90
Pecan Parmesan Crusted Rainbow Trout
529
$20.90
Tilapia Imperial
272
$20.90
Cold Water Lobster Tails – Single
364
$17.90
Cold Water Lobster Tails – Double
228
$29.90

From the Land

Filet Mignon – 6 oz.
793
$22.30
Filet Mignon – 8 oz.
649
$25.90
Bone-in Ribeye Steak – 18 oz.
916
$28.30
Sirloin & Crab Cake Dinner
503
$20.90
The Angler's Sirloin Steak
$17.50
Fontina Pork Chop
$17.70
Lily's Chicken
$15.90

Soups + Greens

Corn Chowder + Lump Crab – Cup
255
$4.90
Corn Chowder + Lump Crab Bowl
408
$5.90
Bonefish House Salad
671
$4.90
Classic Caesar Salad
444
$4.90
Bonefish Cobb Salad
303
$15.90
Grilled Salmon Superfood Salad
639
$16.90

Desserts

Jen's Jamaican Coconut Pie
906
$6.90
Macadamia Nut Brownie
1167
$7.90
Key Lime Pie
864
$7.20
Creme Brulee
875
$7.90
Doughnuts
$5.90

Martinis

Wild Orchid Hawaiin Martini
284
$9.40
Bonefish Pomegranate Martini
265
$8.70
Contemporary Cosmo
265
$9.40
Fresh Raspberry Martini
180
$9.10
Tropic Heat Martini
143
$9.40
Fresh Pineapple Martini
185
$9.40
Espresso Martini
285
$9.10
Infused Manhattan
220
$9.90
More information about Bonefish Grill
Bonefish Grill Insider
Being an insider is free and the benefits are worthwhile. Sign-up online and get ready to receive discounts, seasonal offers, access to exclusive events, and so much more. You can also follow and connect with Bonefish Grill through various social media platforms.
Dine Around Loyalty Program
As part of the Bloomin' Brands family, Bonefish Grill participates in the corporate guest loyalty program. Sign up is easy and free. Eat at any Bloomin' Brands location and earn rewards. More rewards equal a discount towards your food bill. Check out the website for full details and participating locations.
Bonefish Grill Gift Cards 
Giving Bonefish Grill gift cards means no long check-out lines, no lugging packages to your car just enjoying the act of giving. You can purchase traditional gift cards online and send them via postal service. Need a last minute gift? Why not send a Bonefish Grill e-gift card. Just type in the recipient's email address and they will receive it instantly.
Group & Private Dining at Bonefish Grill
A great way to make your social event memorable is to have it at a Bonefish Grill location. With special menu choices including per person pricing, Bonefish Grill will take care of the details so you don't have to.
Careers with Bonefish Grill
Serving great seafood dishes requires passionate people. Bonefish Grill realizes that team members are the face of Bonefish Grill. Respect and teamwork are the keys to retaining great team members. Check out the Career page on the Bonefish Grill official website to view the current list of openings and learn more about the company, the people, and the opportunities.
Fishing Responsibility by Bonefish Grill
Bonefish Grill is committed to preserving the world's marine resources. Bonefish Grill sources fish & seafood guided by industry accepted standards. Through their partnership with Ocean Trust, Bonefish Grill has been able to spread awareness about ocean conservation.
History of Bonefish Grill
Bonefish Grill was founded by Chris Parker and Tim Curci on January 15, 2000, in St. Petersburg, Florida. In October 2001, the chain of 3 restaurants was acquired by Bloomin' Brands. Bonefish Grill is a wholly owned subsidiary of Bloomin' Brands. Headquartered in Tampa, FL., Bloomin' Brands is a publicly traded company that operates over 150 Bonefish Grill locations.
Bloomin' Brands is a food hospitality company that owns several American casual dining restaurants including Carrabba's Italian Grill, Outback Steakhouse, and Flemings' Prime Steakhouse.
For more information about Bonefish Grill locations and the latest updates, visit their official website.
Bonefish Grill Frequently Asked Questions
Does Bonefish Grill take reservations?
Yes. Reservations are highly recommended especially for special occasions or when dining with a large group. Bonefish Grill allows you the possibility to reserve a table via their official website.
Does Bonefish Grill have Happy Hour?
Happy Hour at Bonefish Grill starts at 4:00 pm every day. Happy Hour end time varies by location. Happy Hour features special food items and popular hand-crafted cocktails.
What are Bonefish Grill Hours of Operation?
Typical hours of operation for Bonefish Grill are:
Monday-Thursday: 4:00 pm – 10:00 pm
Friday: 4:00 pm – 11:00 pm
Saturday: 11:00 am – 11:00 pm
Sunday: 10:00 am – 9:00 pm
See Related Posts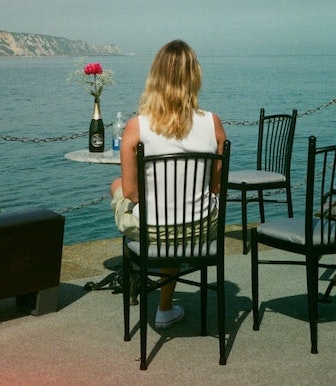 The Phenomenon of Solo Dining Understanding the Solo Diner Solo diners come from all walks of life. They can be business travelers, food lovers exploring …
Read More