Bahama Breeze is an American restaurant chain specializing in Caribbean-inspired menu items such as steaks, chicken, seafood and tropical drinks. Each Bahama Breeze location offers guests a vibrant island atmosphere that is designed to transport them to a sandy beach island.
The menu features unique flavors and ingredients. Ingredients like Conch and ceviche are treated with flavors such as jerk seasoning and sofrito marinades.  The prices of entrees range from nine to sixteen dollars.  If you're looking to get away, without leaving your neighborhood, try "the Breeze"!
Below are the latest Bahama Breeze menu with prices.
Food
Cal
Price

Snacks & Small Plates

Breeze Cheese Bites
440
$5.99
Guac 'N Chips
130
$5.79
Chicken Chimichurri Croquettes
550
$6.79
Conch Fritters
210
$5.99
Chicken Empanadas
340
$5.49

Appetizers

Firecracker Shrimp
750
$10.99
Beef Empanadas
940
$9.79
Chicken Quesadilla
960
$11.79
Lobster and Shrimp Quesadilla
900
$13.79
Skillet Simmered Jerk Shrimp
690
$12.79
Coconut Shrimp
500
$11.29
Lump Crab Stack
320
$15.99
Buttermilk Chicken Jibaritos
750
$9.49
Tostones with Chicken
200
$10.99
Spinach Dip with Chips
190
$9.99
Calamari
190
$13.29
Jamaican Chicken Wings (Eight Whole Wings)
950
$15.29
Jamaican Chicken Wings (Four Whole Wings)
1900
$8.49
Tostones with Chicken
1030
$9.49
Island Hooper Combo
2020
$19.99

Soups & Side Salads

Bahamian Seafood Chowder (Cup)
230
$4.29
Bahamian Seafood Chowder (Bowl)
460
$5.79
Chicken Tortilla Soup (Cup)
150
$4.29
Chicken Tortilla Soup (Bowl)
290
$5.79
Cuban Black Bean Soup (Cup)
220
$3.49
Cuban Black Bean Soup (Bowl)
360
$4.99
Caesar Salad
390
$5.49
House Salad
190
$5.49

Entrée Salads

Seared Ahi Tuna Salad
640
$15.79
Chipotle Chicken Taco Salad
$13.49
Grilled Chicken and Tropical Fruit on Mixed Greens
550
$12.79
Grilled Chicken Caesar Salad
970
$10.99
Grilled Chicken Cobb Salad
600
$12.29
Grilled Salmon and Mixed Greens on a Tostada
940
$14.49

Burgers, Sandwiches & Tacos

Grilled Burger
650
$10.29
Black Bean BBQ Burger
860
$11.29
Applewood Bacon and Cheddar Burger
1070
$11.29
BBQ Bacon & Cheese Burger
930
$11.49
Jerk Chicken Sandwich
940
$11.29
Honey Sriracha Chicken Sandwich
860
$9.99
Grilled Chicken Breast Sandwich
680
$10.49
Cuban Sandwich
670
$11.29
Buttermilk Fried Chicken Sandwich
660
$9.49
Coconut Shrimp Tacos (3 ct.)
1130
$13.49
Key West Fish Tacos (3 ct.)
640
$12.79
Jackfruit Tacos (3 ct.)
640
$12.99

Bowls

Shrimp & Mahi with Lemongrass Sauce
630
$11.99
Chipotle Beef
820
$11.49
Jamaican Stuffed Plantain
400
$11.79
Curry Goat
680
$10.49

Chicken

Buttermilk Fried Chicken Breast
1200
$13.99
Jamaican Jerk Chicken
1460
$16.79
Grilled Chicken Breast
1190
$16.49
Grilled Chicken with Cilantro-Crema
1230
$10.99
Jerk Chicken Pasta
1310
$13.99

Steak & Pork

Baby Back Ribs
1130
$20.99
Steak Oscar
1410
$24.49
Grilled Top Sirloin Steak (8 oz.)
660
$17.79
Skirt Steak Churrasco
$20.99

Seafood

Calypso Shrimp Linguine
1220
$18.49
Calypso Shrimp Linguine (Lighter Portion)
790
$15.49
Seafood Paella
800
$18.99
Coconut Shrimp
1360
$16.99
Caribbean-Style Lobster Mac & Cheese
1540
$21.99
Tilapia & Shrimp Oscar
910
$21.29
Key West Shrimp and Grits
1180
$16.79
Lobster and Shrimp Linguine
1080
$21.49

Jamaican Favorites

Taste of Jamaica
890
$19.99
Braised Short Rib & Oxtail
910
$20.99

Fresh Catches

Salmon
430
$17.99
Tilapia
430
$15.79
Island Add On-Lump Crabmeat
480
$8.99
Island Add On- Fried Lobster Tail
450
$9.99
Island Add On- Sautéed Shrimp
470
$6.99

Lunch Combinations

Served Monday-Friday, 11AM-4PM

Buttermilk Chicken Jibaritos Combo
$8.99
Cuban Sandwich Combo
$9.99
Jerk Chicken Sandwich Combo
$9.49
Beef Empanadas Combo
$9.29
Soup & Salad Combo
$7.99
Coconut Shrimp Combo
$10.29
Coconut Shrimp Tacos Combo
860
$9.99
Key West Fish Tacos Combo
930
$9.29
Jackfruit Tacos Combo-Vegetarian
940
$9.29
Lobster & Shrimp Quesadilla Combo
860
$10.79
Chicken Quesadilla Combo
680
$9.29

Desserts

Coconut Grande
1380
$9.99
Rebecca's Key Lime Pie
1140
$6.99
Chocolate Island
940
$7.49
Rum Cake
940
$7.29
Banana Nut Bread Supreme
660
$6.99
Warm Chocolate Pineapple Upside-Down Cake
180
$7.29

Just for Kids

Bowtie Pasta with Tomato Sauce
$6.49
Bowtie Mac 'n Cheese
$6.49
Grilled Fresh Tilapia
$6.49
Grilled Chicken Breast
$6.49
Hamburger Sliders
$6.49
Crispy Chicken Tenders
$6.49
Mango Sorbet with Tropical Fruit
$1.99
Vanilla Ice Cream with Chocolate Sauce
$1.99
Bahama Breeze Island Grill Menu Info
What are Bahama Breeze Prices?
The restaurant is run on a mid-range price concept making it affordable for most budgets.  The cost of most entrées is below $14.00 with some as low as $9.00.
Are there Vegan or Vegetarian Menu Options?
 While the restaurant caters to carnivores there are a few dishes that meet the requirements of vegetarian diners.  The menu features dishes like veggie quesadillas, a variety of salads are available and side dishes such as edamame and black beans are available.  In addition, we spoke with a company representative who said that diners with dietary restrictions should inform the restaurant staff who will work with you to customize menu items by omitting ingredients such as meat, cheese, and other animal products.
Bahama Breeze Nutritional Information 
Bahama Breeze believes in making it easy for guests to make proper food choices based on the lifestyle they lead. Bahama Breeze offers a printable guide of their menu items which included calorific and nutritional information. The nutrition guide can be downloaded via the official Bahama Breeze website.
When is

Bahama Breeze Happy Hour?
Whether it has been a stressful workday or long work week, Bahama Breeze is the best place to meet for drinks and appetizers.  The island-inspired drinks and appetizers will take you on a mini vacation for a few hours.  Be sure to enjoy their handcrafted Caribbean cocktails and half-price appetizers. Hours are Monday-Friday 4:00 pm – 6:00 pm. Late night Happy Hour: Sunday-Thursday 9:00 pm – 10:00 pm.
Dinner Reservations at Bahama Breeze
Some Bahama Breeze locations accept reservations. Guests can reserve a table and time online using their online reservation tool. All Bahama Breeze locations offer a Call Ahead Seating feature that reduces your wait time once you arrive.
Bahama Breeze Gift Cards 
The best Caribbean getaway that is close to home. Guests can give Bahama Breeze gift cards to family and friends. Guests can purchase traditional gift cards and have them delivered via postal service or guests can send an electronic gift card which is sent to recipient's email inbox instantly after purchase.
Group Events at Bahama Breeze
The best solution to a stress-free social gathering is to have it at the Caribbean-inspired Bahama Breeze restaurant. Guests can choose from a variety of options including private or semi-private rooms, table service or appetizer reception. Guests should contact their local Bahama Breeze location or visit the website to get all the details.
Live Music at Bahama Breeze
Each Bahama Breeze location offers a great selection of live music line-up. Guests will be treated to reggae, Caribbean, or contemporary selections. To find out what the musical line-up will be, guests can select their location on the Bahama Breeze website to get all the details.
Island Insider E-Club Newsletter
Guests can join the exclusive Island Insider E-Club to get the latest news on menu and beverage additions, invitations to members-only events, participation in contests, special meal offers, and recipes. Signing up is simple and free. Guests can visit the official Bahama Breeze website to join.
Careers at Bahama Breeze
Working at Bahama Breeze is like taking a vacation to the islands. Bahama Breeze is always looking for warm, inviting individuals to join their team. Interested candidates must be friendly and outgoing and enjoy providing guests with a unique island experience. Candidates should visit the Career page on the official Bahama Breeze website to learn more about the concept, the culture, and the list of current hourly and management opportunities.
Bahama Breeze Gives Back to Community 
Bahama Breeze and Darden Restaurants Inc. are committed to a culture of giving back to the local community and developing a culture of caring about people. Through The Darden Foundation, charitable organizations across the U.S. receive support plus all Darden Restaurant employees are encouraged to volunteer their time to causes they believe in.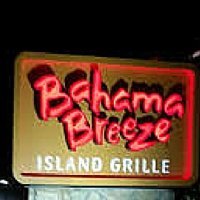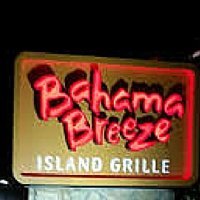 Who Owns Bahama Breeze?
Bahama Breeze was developed by Darden Restaurants Inc. and opened its first location in 1996 in Orlando, Florida. Today, there are 40 Bahama Breeze locations in the U.S., mainly in suburban malls and tourist areas. Bahama Breeze is a wholly owned subsidiary of Darden Restaurants Inc., a publicly traded company headquartered in Orlando, Florida. Guests can follow or connect with Bahama Breeze through various social media platforms.
For more of Caribbean food and drinks and a paradise-like experience, visit the official website of Bahama Breeze.