It doesn't matter if you're at Applebee's or at the Olive Garden or another restaurant, there's bound to be several options for appetizers, and it's easy to see why since that's where chefs can unleash their creativity. Different types of appetizers have appeared, but the following are currently trending.
1. Trios are Very Popular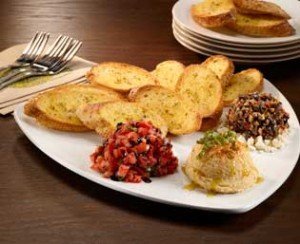 This means appetizers with variety, like the Hippie Dippy Trio from Mellow Mushroom with its three-olive tapenade with baked garlic toast and feta cheese, tomato bruschetta with balsamic glaze and hummus. Trio appetizers provide diners with the variety they desire, but at the same time, the different flavors and textures complement one another.
2. Dips are In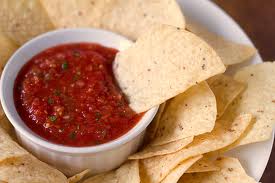 Restaurants like to serve their appetizers with different kinds of dips, as this is an easy way to add variety. In fact, it's reached the point that dips are not just served in threes but in five with some combining yogurt with cucumber juice, garlic mayo, and others, and you will also find restaurants serving up sweet shrimp with salsa mixed with roasted veggies and eggplant puree.
3. Hummus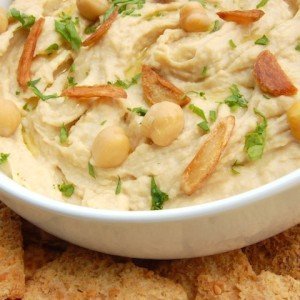 Hummus is very popular because it's healthy, and second it's part of the trend towards Mediterranean style appetizers. Hummus can be served in many ways, like pairing it with fresh vegetables, basil, cucumbers, and tomatoes. Or if you're looking for something truly Mediterranean, restaurants are now serving up hummus with tabbouleh, a salad comprised of chopped vegetables and bulghur wheat, as well as baba ghanoush, a roasted eggplant dipping.
4. Bruschetta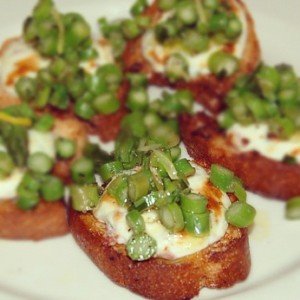 Bruschetta served in Maggiano's and other American Italian restaurants, is a garlic toasted bread with various toppings. Different versions are available, though those with sauce generally come in two, roasted Portobello with artichoke or caprese. Others are more adventurous and have shrimp, red onion, black olives, calamari and salsa verde.
5. Sliders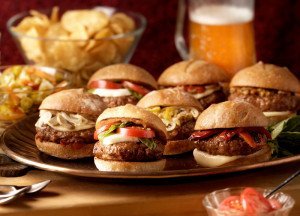 Sliders aren't really new, but they're diversified now with mini sandwiches and ground beef burgers becoming popular. There are also restaurants serving up prime rib sliders, bison or other meats. Sliders today are usually served in trios with different fillings, although you can also pair them with other appetizers, so you have a lot of choices.
6. Meatballs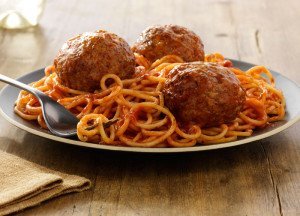 There are some people who still see meatballs as just spaghetti toppings, but really there's more to them than that. Nowadays meatballs are part of various appetizers and are spiced up with assorted fillings, provolone, and fried mozzarella, truly a feast for the taste buds.
7. Street Food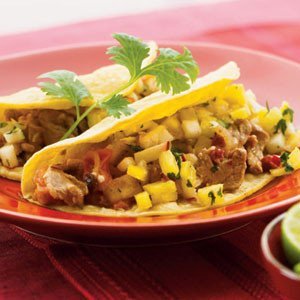 To be more specific, appetizers inspired by street food from South America, the Middle East, and the Far East. The most popular is the taco, a spicier version of the Mexican snack, and there are several versions including those stuffed with steak, chicken or carnitas, and topped with cilantro and guacamole. You will also find some tacos with cheese, avocado, diced cucumbers or seared beef tenderloin.
This list just goes to show you how varied appetizers have become, and that's just for starters. Drop by your favorite restaurant and you're bound to see these being served up.