The restaurant industry is one that is highly competitive, with some businesses struggling to stay afloat even in the best of times. With the COVID-19 pandemic continuing to be a devastating issue worldwide, your favorite restaurants are facing more hardships than ever. Customers are wishing to avoid any unnecessary contact, with in-dining experiences remaining out of the question for some. So, how can you continue to support local restaurants during COVID-19 from afar? In this article, we take a look at 3 simple ways to support local restaurants during COVID-19.
Purchase Restaurant Gift Cards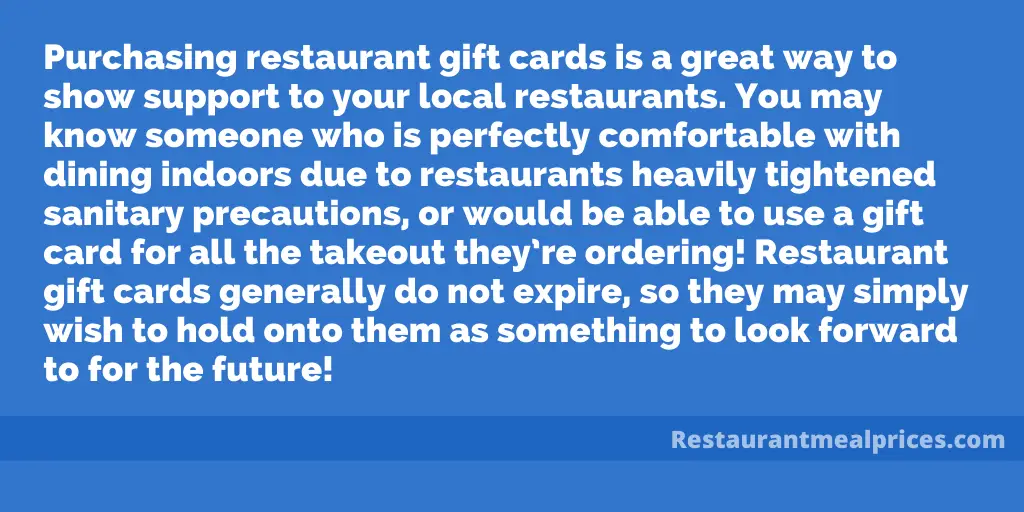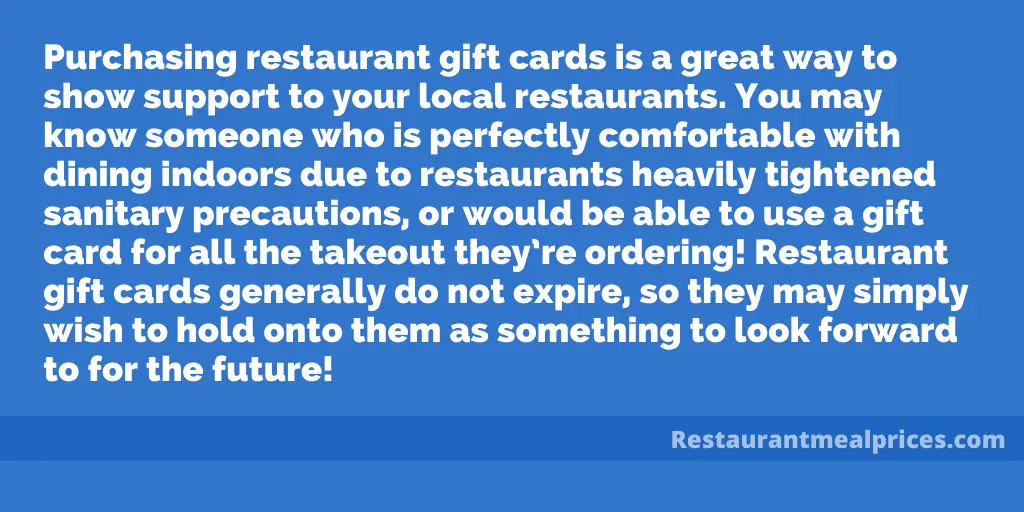 Purchasing restaurant gift cards is a great way to show support to your local restaurants. You may know someone who is perfectly comfortable with dining indoors due to restaurants heavily tightened sanitary precautions, or would be able to use a gift card for all the takeout they're ordering! Restaurant gift cards generally do not expire, so they may simply wish to hold onto them as something to look forward to for the future!
Foodee tells us more about this great way to support local restaurants from the comfort of your own home:

"Looking for ways to support local business without leaving your home? Shopping for someone else but not sure what to give them? Buy a gift card! Support your local bars and restaurants by purchasing gift cards for yourself, family, and friends. You can give your local restaurant some confidence by spending even $20 on a gift card to treat yourself later."
Order Takeout or Delivery
Restaurants are heavily relying on takeout and delivery to stay afloat during the pandemic, with many creating entirely new menus to cater to this change in service. Ordering takeout or delivery is a great way to support your local restaurant, even if you're concerned about the in-dining experience.
StateFoodSafety.com explains why takeout and delivery is still a safe option even if you're concerned about contact with others:

"Even if you can't eat inside, you can still order food from your favorite restaurant. Go through the drive-thru or ask for your food to be delivered. If the restaurant offers their own delivery service, choose that first over using a third party. If you're wondering whether it's safe to eat food you haven't prepared yourself, don't worry. Food workers are trained to follow strict personal hygiene standards as well as cleaning and sanitizing procedures according to the Food Code. In addition, there is no evidence that COVID-19 can spread through food."
Make Sure You Tip Well
We understand that not everyone is able to tip more than usual during this time. Just as restaurants are suffering financially, hundreds of thousands of us have also taken a massive hit to our finances. However, if you are able to give a few extra dollars when dining-in or ordering takeout or delivery, restaurants are appreciating it more than ever.
John deBary, co-founder and board president of the Restaurant Workers' Community Foundation tells us why tipping is more important than you realise on Today.com:

"We do hear that those customers who are coming out are supporting restaurants and supporting their servers and bartenders," Weston explained. "They're doing so consciously, they don't want to see their favorite restaurants go under, and they don't want to see employees lose their jobs so they're making a conscious effort to go out to eat and to support the employees in the business, and I think that's exactly what is needed."
Want to see what your favorite restaurants are currently offering? Check out our list of all restaurants to compare food menus all in one place.