2021 has brought with it a decrease in meat eaters, with 51% of meat-eaters planning to eliminate or reduce meat in 2021. With many meat substitutes available on the market, the decision to eat less meat doesn't necessarily mean taking a trip down a new aisle. In fact, meat substitutes can come in the form of your favorite produce, making the transition to eating less meat just that little bit easier! In this article, we take a look at 3 common vegetables and legumes that can substitute for meat, leading you to a lifetime of plant-based love.
Chickpeas
If you're looking for a great source of plant-based protein, chickpeas are a more than ideal meat substitute. With a 1-ounce (28-gram) serving providing roughly 3 grams of protein, you'll get a similar protein content to similar foods such as black beans and lentils, and many additional health benefits to boot.
ProVeg.com tells us more about why chickpeas are a great meat substitute for those who are looking to reduce or eliminate their meat intake:

"Chickpeas should be an integral part of any diet due to their beneficial nutrient composition. They contain more protein than many types of meat, provide a substantial portion of iron, and have a calcium content similar to that of milk. Rich in fibre, chickpeas are very filling and constitute the basic ingredient in several Middle Eastern dishes, including falafel and hummus."
Lentils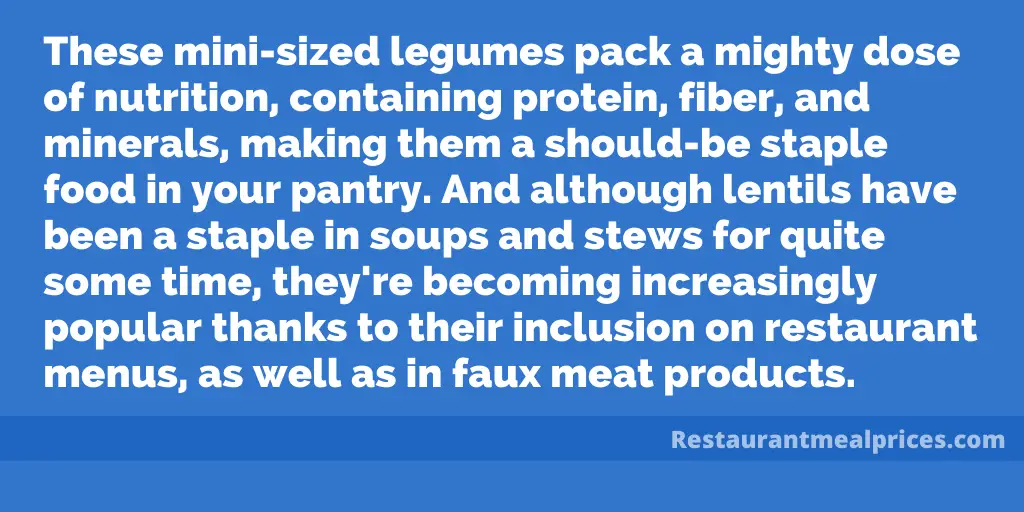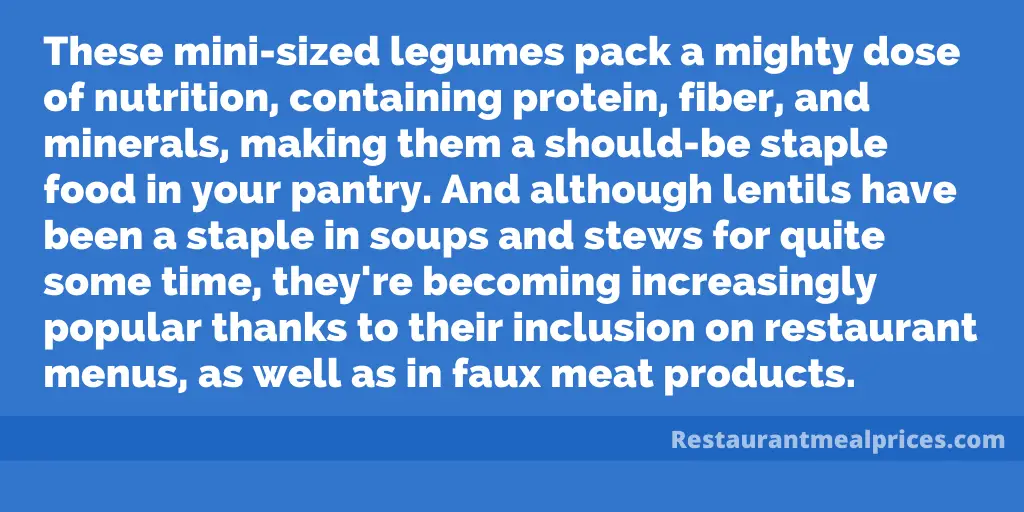 These mini-sized legumes pack a mighty dose of nutrition, containing protein, fiber, and minerals, making them a should-be staple food in your pantry. And although lentils have been a staple in soups and stews for quite some time, they're becoming increasingly popular thanks to their inclusion on restaurant menus, as well as in faux meat products.
One Green Planet tells us more about why these protein packed legumes make an ideal meat substitute:

"Lentils have always been a stand-in for meat since the beginning of veganism. Lentils are hearty and can replace ground beef easily. Lentils come in a variety of colors such as green, red, brown, and black. They cook up quickly, are inexpensive, and a small amount goes a long way."
Eggplant
Although eggplant is not a complete protein, it offers many other nutritional benefits that make it a great substitute for meat. If you're looking for a meat substitute that is incredibly versatile, delicious, and filling, then using eggplant in your recipes is a great way to go.
Nutritionist Jackie Newgent tells The Food Network why the eggplant is one of her favorite meat substitutes:

"I adore eggplant for its versatility and heartiness that satisfies when taking a pass on meat," says Jackie Newgent, RDN, culinary nutritionist and author of The All-Natural Diabetes Cookbook. "One of its standout nutrients is nasunin, a health-promoting anthocyanin. Eating the peel is key!" One of Newgent's favorite ways to use the veggie is in vegan eggplant 'bacon' BLT sliders. To make the 'bacon' she thinly slices eggplant into rounds, brushes them with extra-virgin olive oil, seasons with coconut sugar, sea salt, smoked paprika, and chili and garlic powders, then bakes 'low and slow' until crisp."
Want to see how your favorite restaurants have incorporated these delicious meat substitutes into their menus? If you're looking for more recipe inspiration or you want to see where you can enjoy a top-quality meal at your favorite restaurant, check out our list of all restaurants to compare food menus.