Projections for 2020 foresaw a profitable year for the restaurant industry, with sales expecting to reach $899 billion in the US alone. Sadly, COVID-19 had other plans, turning the restaurant industry as we know it completely upside down. Tens of thousands of restaurants have had to close permanently, with more following suit each day. Having said this, a time of crisis also brings a time of creativity and renewal, with many restaurants adapting to current trends to stay in business. By following these trends, countless restaurant owners worldwide have been able increase sales and keep their doors open, avoiding the need to close down altogether. In this article, we take a look at 3 trends that restaurants are quickly adapting to in order to stay afloat in 2021.
Off-Premise Dining
Restaurants have largely had to turn to off-premise dining in the past year, with customers eating in the comfort of their own home being the number one solution. Delivery and drive-thrus have allowed customers to be sure that they are dining in a safe environment, with both being critical in keeping restaurants alive.
Alicia Kelso of Forbes.com tells us more on why encouraging off-premise dining with drive-thrus, mobile-ahead and delivery orders is becoming a necessary, permanent change:

"What we will see as early as Q1 is a product of this shift, as chains from Burger King and Taco Bell to Wendy's, KFC and El Pollo Loco LOCO +2.2% launch new, drive-thru-heavy restaurant models. Some of these models eradicate the dining room all together, while others prioritize mobile-ahead and delivery orders via a dedicated drive-thru lane. These prototypes are perhaps the clearest pandemic-inspired trend to emerge throughout the past year."
To-Go Meal Kits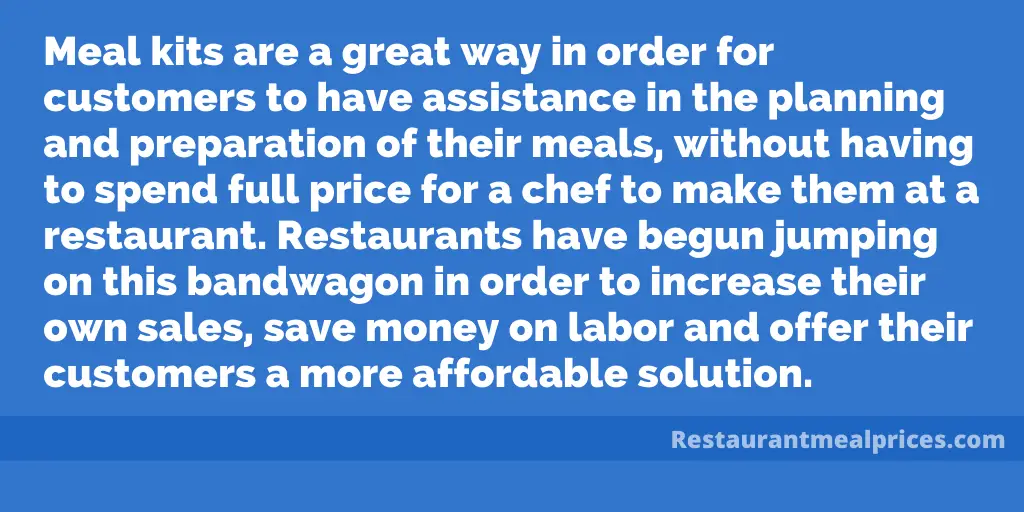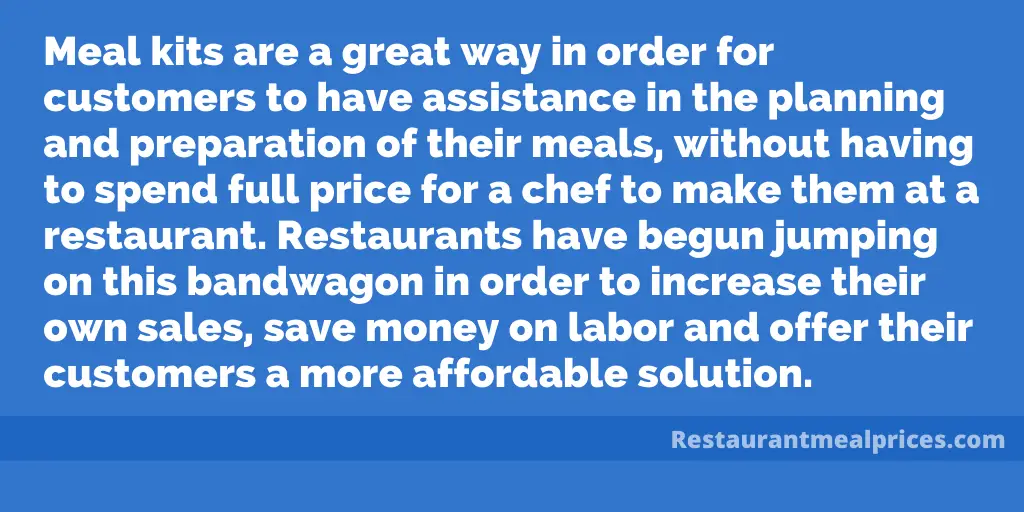 Meal kits are a great way in order for customers to have assistance in the planning and preparation of their meals, without having to spend full price for a chef to make them at a restaurant. Restaurants have begun jumping on this bandwagon in order to increase their own sales, save money on labor and offer their customers a more affordable solution.
ResQ explains why to-go meal kits have steadily risen in popularity over the past year:

"With people largely eating at home throughout 2020, restaurants got creative and launched their own meal kits. Similar to ready-to-prepare meal delivery services like Hello Fresh and Chef's Plate, restaurant meal kits include restaurant-made food in a box that arrives ready to be heated, plated and served."
Apps May Become More Important Than Restaurants
In 2021, restaurants will need to try harder than ever to set their brand apart from others. With convenience and affordability being the most important factor to many consumers right now, apps are becoming more important to some than the actual restaurant itself.
Colman Andrews of USA Today explains why forging a relationship with popular delivery apps and offering deals in terms of price, convenience and delivery may very well be what sets you apart from others:

"With the rapid rise of food delivery apps and the fact that delivery services will likely launch ghost kitchens of their own, with unique URLs, consumers might become more loyal to the apps than to any real restaurants – at least when they're ordering in. If they want a certain kind of pizza or a particular Chinese dish, that is, they might not care where it comes from as long as obtaining it is fast and easy."
If you're looking to support your favorite restaurants and want to see what they have to offer, check out our list of all restaurants to compare food menus.