Tommy's Tavern + Tap is a very popular family-owned restaurant chain that aims to offer an atmosphere that is both on-trend and comfortable for guests of all ages. The menu includes a variety of dishes and an elevated bar program featuring craft cocktails and rotating beers on tap. Interact with the table and chart below to see details including price and nutritional facts for Tommy's Tavern.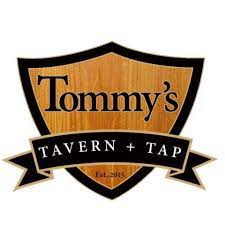 Table of Contents
Tommy's Tavern Menu Prices with Nutrition Facts
Filter on the top or bottom of the table to see items you are interested in. The table view you have filtered to will also extend to the charts below.
Depending on the local market, select items might vary. This decision is made at the local level based on customer preference.
Tommy's Tavern Small Plates
Tommy's Pizza
Tommy's Sushi
Tommy's Large Plate, Burgers and Sandwiches
List of Tommy's Tavern Locations
Bridgewater, New Jersey
Clifton, New Jersey
Edison, New Jersey
Freehold, New Jersey
Morris Plains, New Jersey
Princeton, New Jersey
Seabright, New Jersey
Staten Island, New York
Tommy's Tavern Frequently Asked Question
Does Tommy's Tavern take reservations?
No, Tommy's Tavern does not take reservations.
Who Own's Tommy's Tavern?
TRIPLE T HOSPITALITY GROUP are the owners of Tommy's Tavern. The Bonfiglio family are the owners of TRIPLE T HOSPITALITY GROUP.
See Related Blog Articles for Tommy's Tavern
Historical Roots of the Water Ritual The Renaissance Connection During the Renaissance, wine wasn't just another beverage on the table; it was a significant part …
Read More
Steps for How to Take Tequila Shot Tequila Chasers If you're not a fan of taking shots straight, you can chase it with a non-alcoholic …
Read More
After having a busy day of work or school, you've definitely felt the struggle of trying to prepare a meal after a day full of work. The easiest thing to reach for is often a trip to a fast food drive-thru where you can grab your favourite burger and fries. But fast food isn't always the best option. With restaurants accessible online and ready-to-order pickup and delivery services, you can order from your favourite restaurants for a healthier meal experience. What's more, there'll be more thought into the preparation of your food, and it'll simply just taste better. Here are some of our favorite easy take-out foods that you should order when you're in a rush.