The page for Ryan's Buffet menu prices. Ryan's Buffet is a restaurant that provides great-tasting food that you would be proud to serve your friends and family. Ryan's offers handmade favorites in a welcoming atmosphere at a great price. Ryan's Buffet was also named the "Top Family Steakhouse in America" 10 years in a row.
Ryan's offers a wide variety of choices for breakfast, lunch, or dinner. In addition, Ryan's offers delicious grill selections from the open-flame grill, a fresh salad bar, hot vegetables, and a sumptuous dessert bar.
Below are the latest Ryan's buffet menu prices.
Food
Price

Breakfast

Saturday - Sunday (8:00am - 11:00am)
$7.99

Lunch

Monday - Saturday (10:45am - 3:30pm)
$8.50

Dinner

Monday - Thursday (3:30pm - 8:30pm)
$11.99
Friday & Saturday (3:30pm - 9:00pm)
$11.99
Sunday (11am - 8:30pm)
$11.99

Military Monday

Mondays (8am - 9pm)
%15

Family Night

Thursdays (5pm - 8pm)
$11.99
Kid's (11 and younger & drinks included)
$1.99

Limit is for two kids per regular adult dinner price
More information about Ryan's Buffet
History of Ryan's Buffet
Alvin A. McCall established Ryan's in 1977. Ryan's is currently part of Ovation Brands group of restaurants. Currently, there are more than 200 Ryan's restaurants in 23 states.
This restaurant's headquarters is located in Greer, South Carolina, although its operations are primarily based in the Midwestern and Southern United States.
This restaurant has enjoyed much success ever since its establishment. It has received many accolades from the restaurant industry. One of the best rewards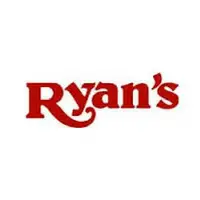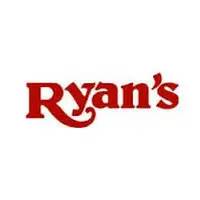 it received was for being the "Best Small Companies in America." Ryan's has been granted this distinction for seven consecutive years.
Crave Connections Reward Program
Members of the Crave Connections Reward program receive special offers, discounts, and deals sent directly to an email address.
Some favorite menu items at Ryan's include Hand-Breaded Fried Chicken, Fresh Made Macaroni and Cheese, Baked Fish, Baked Chicken and Fried Fish. For dessert, you will love Ryan's Dessert Central concept. A varied selection that includes cakes, pies and ice cream sundaes.
On Saturdays and Sundays, Ryan's serves hot and cold breakfast choices that include pancakes, eggs, assorted pastries, and waffles. During Family Nights, your kids can enjoy their meals at only $1.99 per head including sodas.
For more information about Ryan's Buffet, visit their official website.